THERE are no plans for a Wrexham Council parking app to be launched in the near future, authority chiefs have said.
At a meeting of the council's employment, business, investment scrutiny committee, councillors received an update on the SMART City pilot which has seen sensors installed around the city to track a range of data from footfall to air quality.
Ruabon Cllr Dana Davies (Lab) asked whether the data collected could be used as a basis for an app to be developed showing car parking availability, and to allow visitors to pay for parking in advance.
The council's regeneration lead Andrew Harradine said it was important to have reliable data first before jumping ahead to creating apps.
He said: "We are not implementing a parking app in the very near future.
"We are capturing the data that allows us in the first instance to determine, on a small sample of parking spaces, whether these approaches are likely to be useful, successful or worthwhile.
"The principle of installing parking sensors, receiving that data like any sort of consumer facing app which exists in big cities or visitor attractions where you can book your parking or pay in multiple ways – ultimately needs a source of data to work from."
Mr Harradine acknowledged that parking is a hot topic in the city with regular complaints about privately run car parks.
Although much of what could be implemented through the pilot would be grant-funded, Grosvenor Cllr Marc Jones (Plaid) wondered about costs to the council and whether the authority was making the most of the technology it already has in place.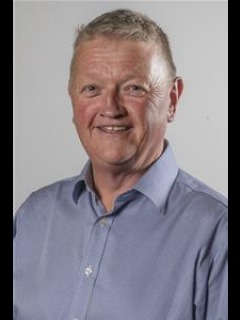 He said: "I like the sound of all this but there's a sense of déjà vu.
"We have digital signage to say how many car parking spaces there are. Will this new app talk to those?
"The danger is we invent a shiny exciting new thing and we don't know whether the existing stuff we're talking about and invested in is complementary or working either?
"These all have costs, maintenance issues. The very same council that is talking about this is also talking about a financial black hole. I just wonder how our finance department is going to react when they find out we're planning to invest in 'smart bins' for example.
"I'm concerned that we can talk about this, but will it happen and if so, will it match what we've already got in place?"
Mr Harradine said the council is not looking to duplicate existing technology but build on it with a view to improving the experience of visiting Wrexham and increase investment in the economy.
He added that the council would not commit to huge expenditure without data to back it up and is looking to reverse the trend of people living in Wrexham but spending their money elsewhere.
Cllr Dana Davies received assurance from officers that no personal data is being collected and sold on.
Rhosnesni Cllr Andy Gallanders (Plaid) raised discrepancies in some of the sensor data presented to councillors.
He said these showed people coming in and out of establishments taking part in the pilot, including more people entering Ty Pawb than leaving.
SMART City officer David Evans said that issue was caused by Ty Pawb having separate doors for entering and leaving the exhibition space.
Mr Harradine said it was important to raise discrepancies and that some sensors might need to be recalibrated if they are not reflecting what people are actually experiencing.
Councillors noted the work undertaken on the pilot so far and will receive an update report on it again in September 2024.