WREXHAM Council is still considering creating a Business Improvement District (BID) in the city centre although questions remain about the appetite of businesses for such a scheme.
The council's employment, business and investment scrutiny committee met to discuss a feasibility study on the potential for developing a BID in the city.
A BID sees local businesses vote to invest collectively to improve their environment. A levy is then charged on all business rate payers in addition to the normal rates to fund these activities.
If successful, the BID will identify a number of services or products that they want to deliver such as a city centre marketing campaign or increased bin collections, but this is not to replace council services.
A report was introduced by Gwenfro Cllr Nigel Williams (Ind), lead member for economy and regeneration, followed by a presentation from Mo Aswat of Mosaic, the consultants hired to carry out the study.
Mr Aswat explained that if a majority of businesses in an area vote to introduce a BID, then all businesses in that area have to pay the levy.
He said that 60 per cent of businesses would pay less than £1 a day, but national businesses would pay around £10,000 a year.
Mr Aswat said the study suggests progressing towards creating a BID despite being met with a great deal of apathy from businesses in Wrexham when approached to discuss the scheme.
Rhosnesni Cllr Andy Gallanders (Plaid) noted a lack of businesses attending workshops held about the BID, asking: "Do we really have the appetite to go for a BID?"
He wondered which businesses had expressed an interest so far.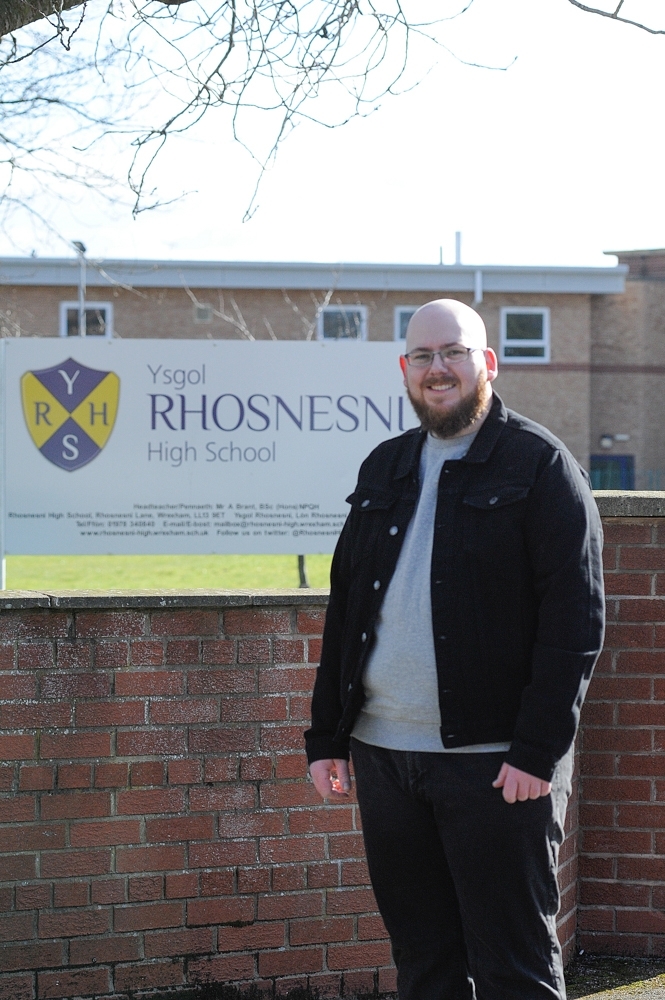 Overton Cllr John McCusker (Ind) asked whether the consultants had got any response from owners of empty properties in the city.
Mr Aswat explained that absentee landlords would still have to pay the levy, adding: "They are hardest to reach but we do engage with them."
Business owner Alex Jones, representing the night-time economy at the meeting, was asked his views and he said apathy was likely due to a lack of detail available about how businesses would benefit.

"In principle I think the BID is a good idea, especially when we can look at driving prices down on different things", he said.
"The marketing side I like, I think it would be good to have a clear plan. I think it's very important that a very good business plan is put together for this, to go out to businesses.
"For me, it's just a little bit back to front. It's all well and good talking about a BiD but I'd be more inclined to talk about it if I saw a business plan first saying this is what we're thinking about achieving and this is what we want to do.
"You can talk about anything and it looks amazing but you have to put meat on the bones and I think this is what this is lacking at the moment."
Mr Jones added: "Night-time economy is really, really suffering. Footfall is down majorly from pre-Covid levels and hospitality has been hit in many ways.
"Food prices – we're looking at nearly 25 per cent inflation. Business rates have come down, the UK Government and Welsh Government have given retail and leisure a 75 per cent discount which is brilliant.
"But what I'm saving now in businesses rates I'm spending on electric. The profit margins that were in food and drink aren't there.
"This is only a couple of hundred pounds a year which doesn't sound a lot of money but to some people it is and that has to be justified."
Mr Aswat explained that business plans cannot be produced quickly, that this was just the feasibility stage.
Cllr Gallanders then asked whether the BID would be paying for services the council should be providing itself.
The council's regeneration manager Rebeccah Lowry answered that this would not be the case.
Gresford East and West Cllr Jeremy Kent (Con) welcomed the idea of a BID but said it was important businesses do not feel it is being "forced" on them.
The committee welcomed the update on the BID and asked for further updates going forward.