NOT only is Wrexham AFC proving a huge draw online with matches livestreamed around the world, but the football club also appears to have boosted viewing figures for Wrexham Council meetings.
More than 1,000 people viewed November's Wrexham Council planning committee meeting using the online webcast function to see the Racecourse Ground Kop redevelopment plans given the green light.
The council's democratic services committee meets this week and will receive an update on webcasting, with a full breakdown of how many viewings there have been of each council meeting broadcast from March 2022 to February this year.
Under the Local Government and Elections (Wales) Act 2021 Councils are required to make arrangements to broadcast meetings for members of the public to see and hear proceedings.
Two Wrexham Council meetings available via webcast in the last year had just 15 viewings, a standards committee meeting in March last year and a homes and environment scrutiny meeting in December.
Around a dozen council meetings have attracted viewing numbers of more than a hundred, with planning committee meetings proving to be the most popular by regularly hitting the three-figure mark.
But the most watched meeting was the planning committee held on November 7, which had 1,054 viewings, the only meeting to break the four-figure barrier.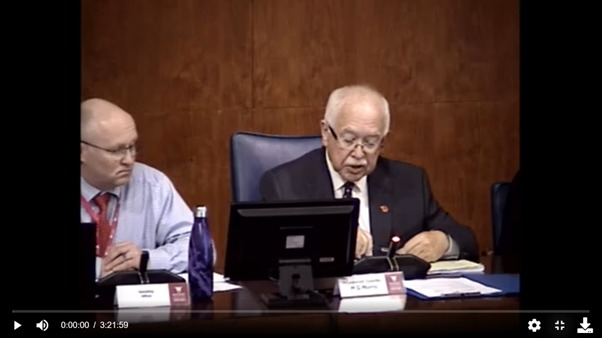 This is likely to be due to much anticipated proposals to redevelop the Kop stand at Wrexham AFC's Racecourse Ground stadium, which was well-publicised in advance as an item on that month's agenda. Approval subject to conditions was granted to that application.
The following month, a full council meeting was held on December 21 to bestow the Freedom of Wrexham on the football club's Hollywood owners Ryan Reynolds and Rob McElhenney.
Despite Deadpool star Ryan Reynolds attending the meeting in person via an online link to accept the honour on behalf of the duo, it attracted just 159 viewers.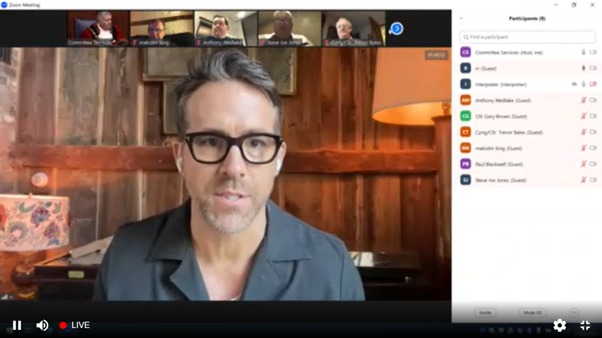 That was fewer than viewed the executive board meeting the previous month in which the honour was proposed, during which the Conservative group on the council took umbrage to political messaging featuring on a pair of football boots belonging to Wrexham forward Paul Mullin.
The webcasting report to members states: "As of November 2020 the Council has been able to live stream meetings rather than recording and posting to the website after the meeting.
"Again it should be noted that viewing by Council Officers is also captured in the data as it is not possible to produce separate figures for officers' / public viewings.
"The highest viewing figures are for Planning Committee. Members should note that there still remains a significant amount of work involved for Committee Services in setting up webcasts for live streaming.
"It is still not possible to automatically add in Agenda points to the recordings. This has to be done manually by Committee Team officers and there may be a delay in these being added.
"Committee Services have implemented multi-location meetings across all of the Council's public meetings."
Only private 'Part 2' meetings not held in view of the public or press due to discussion of commercial or sensitive information relating to individuals, groups or the council are not broadcast.
You can view webcasts of Wrexham Council meetings, and the archive at Home – Wrexham Council Webcasts (public-i.tv)
Wrexham Council's democratic services committee will discuss the report when it meets on Thursday (March 7).