AROUND 90 per cent of households in Wrexham have accessed council services online through an online platform on the authority's website.
The council's customers, performance, resources and governance scrutiny committee received an update on the authority's ICT and Digital Strategy at their monthly meeting.
It was presented by lead member for corporate services, Bryn Cefn Cllr Beverley Parry-Jones (Con), and head of service for digital, Kay O'Flaherty.
One of the discussion points from the report was the council's MyAccount digital customer platform which residents can use to pay council tax and through which they can access an increasing number of services.
The development and functionality of the platform is continuing, and members were told there are now 127 processes available to customers online, covering a wide range of service requests.
It enables residents and councillors to raise issues in their ward, ranging from a fallen tree to a missed bin collection through the platform.
The report stated: "Customer feedback for the year 2022/23 so far show that 95 per cent of customers accessing services online feel the process is easy.
"Online processes within the MyAccount digital platform are continuing to perform well. Currently 76 per cent of service requests are submitted through self-service rather than mediated telephony channels.
"The shift to self-serve by those who can use online technology is helping to free up telephone lines for vulnerable callers or those with complex enquiries."
Brymbo Cllr Gary Brown (Lab) asked how many of the 50,000 households in the Wrexham population have used MyAccount.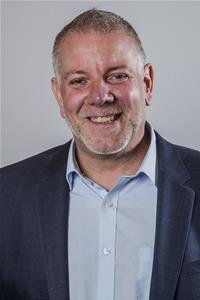 "Do we have a sense of how many households in the borough are using MyAccount?" he said.
Ms O'Flaherty said there has been a high uptake: "We're at around 90 per cent of households that have used MyAccount.
"It's important to say at this stage that MyAccount, whether an enquiry is done through self-service or telephone contact centre, the contact centre also use the same system to log it.
"We're at about 76 per cent of those who do it themselves (self-service) which is brilliant.
"I think the high uptake has been largely to do with two things. Initially we had a big uptake because if you register for MyAccount you can check your bin day, and that has been phenomenal, very popular and that's what really started the growth.
"Then the garden waste scheme which is one of the processes where you have to create an account, for doing anything with your council tax you have to create a MyAccount."
The council officer added: "There are some processes on the website that you don't have to (create an account), you don't even have to give your name – for instance (reporting) fly-tipping which you might see when you're out on a walk but might not really want to get involved, you can do some things anonymously."
Cllr Brown asked about the proportion of councillors using the feature to make reports.
Ms O'Flaherty said there had been an increase in councillors using the feature, but suggested members try to encourage constituents to use it themselves so that the resident gets the notifications, updates and reports on actions they have logged instead of the councillor.