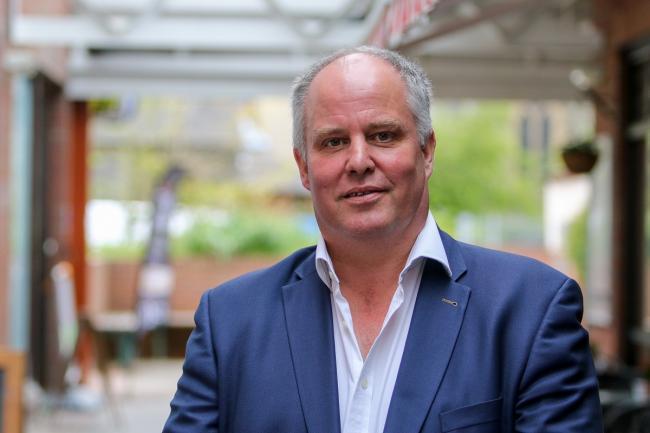 EARLIER this month, Davies visited the Moody Cow Farm Shop and Bistro in Aberaeron, where Chris and Geraint Thomas have developed extensive camping, events, play and dining offers, with much more on the way.
Employing 80 people, they have plans to extend their caravan park and erect five corn bins for accommodation.
They are open every day of the year, and are just about to start using local builders and materials to convert stone barns into wedding/conference/bed and breakfast accommodation.
Commenting, the Senedd Conservative Leader said: "What Chris and Geraint have done here at Bargoed Farm is so impressive, especially when you consider that they have done it all from a standing start. It's an inspirational success story of a family business that has created, not just lots for people to come and enjoy, but employment and growth in the local economy.
"It's impossible to leave the Moody Cow with an empty belly, and Chris and her staff give the warmest welcomes you're likely to find in Wales.
"This is a wonderful destination, and one of the finest examples of Welsh entrepreneurship in the hospitality industry."
Davies also visited Dà Mhìle Distillery at Glynhynod Farm near Llandysul. Established in 1981, the distillery has been run by the Savage-Onstwedders ever since, producing organic spirits which are sold at farmer's markets, local shops, wine and spirits merchants and online.
The distillery also gives 10p from every bottle of gin they sell online to the Centre For Alternative Technology, a charity which works to slow climate change through education and research.
Davies said: "In this beautiful corner of the world, John takes you through the production of these spirits, with all the smells and textures that come with that production.
"It's clear that these products are a labour of love, and you can really sense the passion the family have for their spirits.
"I can't recommend enough that people pay a visit to the distillery and sample the range of spirits that are produced by a family that care deeply about the products they make and how they can serve the environment around them."
Also at Glynhynod Farm, Davies visited Caws Teifi, which makes raw milk cheese, and is the longest established artisan cheesemaker in Wales, having been set up in 1982. Caws Teifi give 10p per kilo of sales from their organic halloumi to the Welsh Wildlife Trust.
Davies said: "As a cheese lover, it was wonderful to get the chance to see Caws Teifi's raw milk cheese production up close and in action. This is a business bursting with energy, winning awards and continually growing their production.
"I was particularly happy to come away from Caws Teifi with some good advice on how to cook my halloumi from the experts!
"If you see Caws Teifi on the shelves, you know you're supporting local, Welsh businesses, who make delicious, environmentally responsible cheese."
Davies added: "As I travel around Wales over the summer visiting these businesses, seeing how much hard work and love has gone in to them, I've been filled with confidence for Wales' future.
"In every corner of Wales, there are entrepreneurs creating special products and experiences, employing local people and making a huge contribution to our economy.
"But I am concerned that Labour and Plaid's tourism policies risk undermining these industries. The hospitality industry is warning us of that. We should heed those warnings.
"We have to fight against a tourism tax, because there are livelihoods and businesses at stake."
Related posts