AT ONE time, everything was being pedestrianised. If traffic could be banned, it was being, to create havens for those on foot to roam about as they pleased.
But a number of places, particularly in the valleys of south Wales, are now starting to feel as though they might not have seen all the benefits they were once promised from this popular trend.
One of those places is the town of Bridgend, where a number of streets were pedestrianised in 2004, leading to claims from traders of a drop-off in footfall in the years since.
Pedestrianisation is the process of converting a street or public area into a place for pedestrian use only, with the aim of  improving safety, reducing pollution, and promoting walking by making it more appealing to members of the public.
Even though it is seen as being largely beneficial for urban town centres to undergo this process, others claim there are also many downsides, particularly for shop owners who currently face increased competition from on-line shopping and the rise of out-of-town shopping parks which are more accessible for cars.
It's an issue that led to questions at the local authority's full council meeting this month, with independent councillor Tim Wood asking for an update on long-standing proposals to partially de-pedestrianise Bridgend town centre, in a move that he and others believe could increase footfall to the town.
He said: "During recent years BCBC has expended a significant sum of public money, firstly holding a consultation then a report and investigation process into opening a small portion of Bridgend town centre back open to traffic.
"This consultation back in 2016 had the highest public engagement in the history of this council and the public were resounding in their backing of this partial re-opening of the town centre. So will the cabinet member for regeneration detail to me their plans to make Bridgend town centre accessible to all?"
Chief executive of Bridgend Council, Mark Shephard, responded to this by saying that options were currently being considered for Bridgend town centre that balanced feasibility and affordability.
He said: "A number of things have changed since 2016, not least Welsh Government planning policy. I think this has undoubtedly made it more difficult but not impossible to do what was originally surveyed, but I think the commitment has been given that we are currently exploring what options may still be feasible."
However, some business owners in the area, such as Matthew Davies of William and Evans Mens-wear, believe it is crucially important that the council  find a way to make this happen now.
He said: "I think de-pedestrianisation here would be the most positive thing that Bridgend Council could possibly do for the town. We've been here for 123 years, and my late brother who ran the store before me said from the day pedestrianisation happened you could see the business start to drop off.
"I think every shop in Bridgend would say the same as it makes it more difficult for people to come in to town and it doesn't really help them at all. At the moment you can't drive in to town between 10am and 6pm and I think if we could get it partially opened back up it would be a huge benefit for all of us."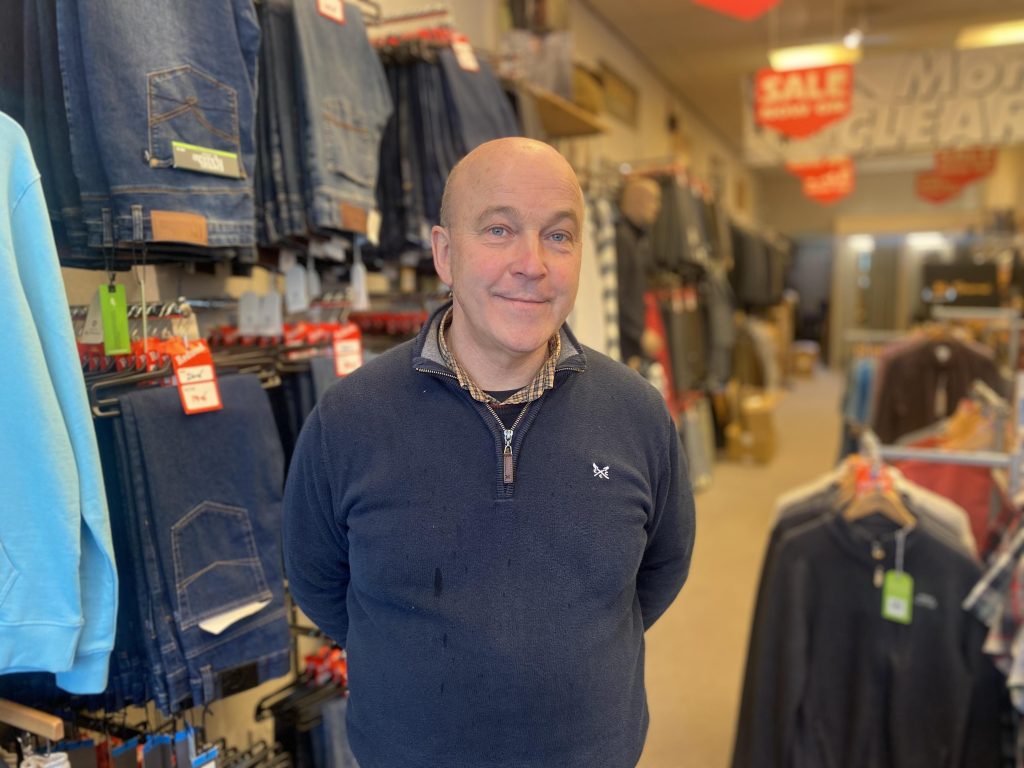 Steve Watkins also owns an independent Men's-wear store in Bridgend and says there needs to be a more balanced approach when it comes to pedestrianisation in the town.
He said: "This is long overdue, and the partial de-pedestrianisation of Bridgend town centre to help ease of access would be the shot in the arm that we need to get regeneration moving here.
"People just have less time these days and they want more convenience and the ability to pop into town, park outside for 20 minutes to pick something up, and then shoot off again.
"Because of the nature of the town centre in Bridgend as well with the river running behind, there's no access from this one side of the town. It's not that traders here are against pedestrianised areas but we want them to get the balance right, so there can continue to be pedestrianised areas as well as access to help regenerate this part of the town."
Saman Sedik runs a small grocery store and agrees the partial de-pedestrianisation of the town centre could also provide a big boost to his business.
He said: "In the time I've been here the footfall has definitely dropped off, so if by looking at the situation we can make things better then I think that's what we have to do."
"It would be really good for me, especially with deliveries and getting things in to the store. At the moment it can be very difficult to do that as the barriers don't open until after six and by then it isnt't possible for many of the deliveries to be made.
"For the public as well, I think they would much prefer to drive in closer to the shops when they want to come to town, especially when the weather is bad and they don't want to walk. There's plenty of space to park outside so I think it would be a good thing for everyone."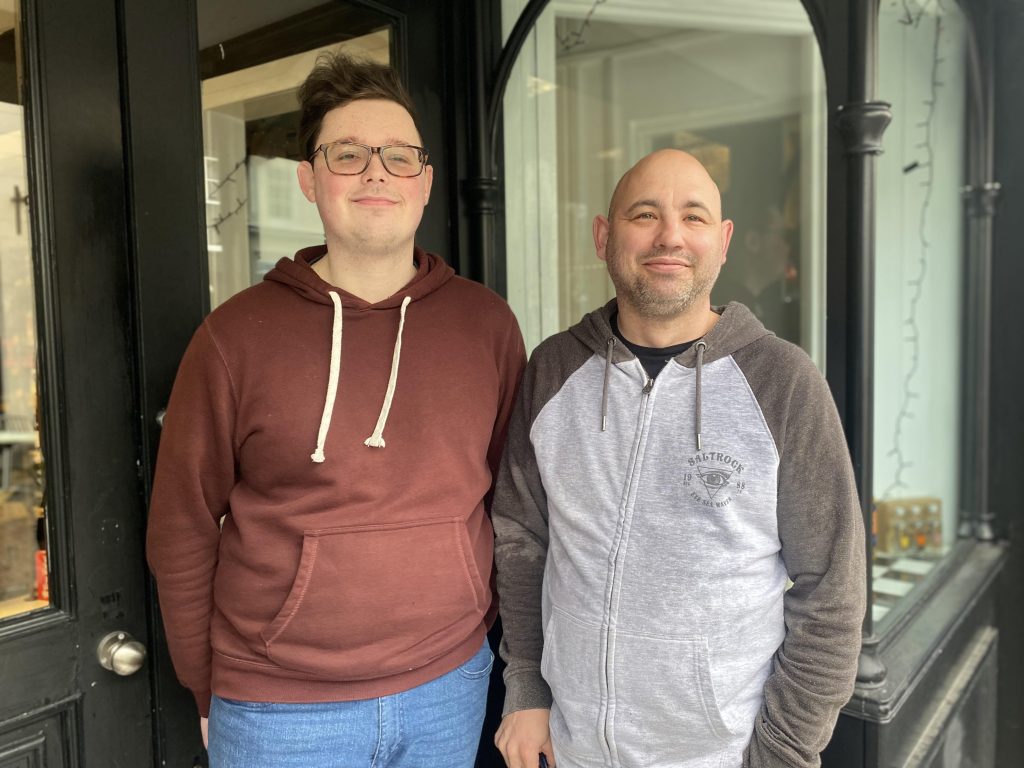 Phil Maddocks is the owner of a craft beer shop, and says he would welcome any report on the issue as he doesn't see too many negatives in opening the roadways back up.
He said: "For me on a personal level I don't think it would increase footfall for me and my business because of where we're located on the corner of the main road, though I think it could potentially do that for other businesses further into town, allowing the older clients to come in without having to walk from car parks.
"In any case I don't think it would make footfall decrease, and I know some of the delivery boys who come here have had tickets so in terms of that it would make everyone's lives easier."
A further report on the matter is now expected to be delivered to Bridgend Council during the summer of 2023, though it has been noted that with changes to Welsh government policies to prioritise active travel routes, finding funding for any de-pedestrianisation in the town could be difficult.