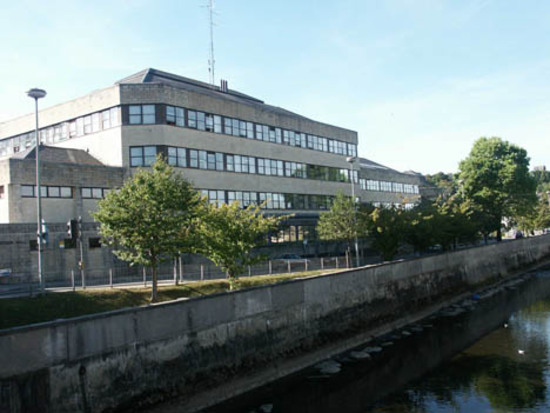 BRIDGEND COUNTY BOROUGH have released their latest news for residents.
Second phase of community testing begins
The second phase of the community testing programme in Bridgend County Borough has begun. Testing is available to anyone who lives, works or studies in the county borough, as well as anyone who is visiting. Community testing, which is designed to identify people who may have coronavirus without knowing it, is aimed at people aged 11 and over who are not exhibiting symptoms of the virus.The walk-in centres will be available between 9.30am-6.30pm Monday to Friday, and 10am-4pm on Saturdays and Sundays. Testing will take place at the Ogmore Valley Life Centre, Aber Road, Ogmore Vale CF32 7AJ, from Wednesday 7 April to Tuesday 13 April before moving to the Evergreen Hall, Angel Street, Bridgend CF31 4AD from Wednesday 14 April to Tuesday 20 April. Testing will then take place at the Awel-Y-Mor Community Centre, Hutchwns Terrace, Porthcawl CF36 5TP from Wednesday 21 April to Wednesday 28 April. For more details, visit the community testing page.
Vaccine letters sent to all over-50s
Cwm Taf Morgannwg University Health Board has confirmed that Covid-19 vaccination appointment letters have been sent to everyone over the age of 50 in the region. Bridgend County Borough residents in priority groups one to nine who have not heard yet are assured their letters are on the way and should be landing on doorsteps in the next week or so. Residents are encouraged to do all they can to make their appointment, but if they are unable to, they should let the health board know via the contact details in their appointment letter so the slot can be offered to someone else. Across the Cwm Taf Morgannwg area, more than 265,000 vaccines have been given, meaning more than one in two people have been vaccinated. This includes more than 80,000 vaccines given in Bridgend County Borough. For more information, visit the health board's website .
Changes to bus services
From Sunday 11 April 2021, First Cymru Buses Ltd are increasing their bus network across the county borough. For full details of service frequency and timetables visit the First Cymru Bridgend, Maesteg and Porthcawl Services webpage.
New Local Nature Reserve for Bridgend county borough
Bedford Park has been declared a new Local Nature Reserve (LNR). Bridgend County Borough Council's cabinet granted the status at a meeting on Tuesday 6 April while also approving an extension of Frog Pond Wood LNR in Pyle to include Village Farm Meadow. In declaring both areas LNRs, the local authority, with the backing of Natural Resources Wales, makes a commitment to manage them as nature reserves and protect them from inappropriate uses or development. Bedford Park is set over 45 acres near Kenfig Hill and Cefn Cribwr, and features the remains of the 18 th Century Cefn Cribwr Ironworks. Village Farm Meadow in Pyle is about half an acre and mainly consists of purple moor grass. Improved management will provide an opportunity to support a greater number of species.
Funding for community facility improvements
Bridgend County Borough Council has approved funding bids improvements to community facilities across the area. As part of the council's work with town and community councils to develop facilities which could otherwise be under threat due to budget pressures, a report was presented to Cabinet at its meeting on Tuesday 6 April to outline the latest funding bids. The requests for funding from the Town & Community Council Capital Grant scheme 2021-22 and Community Asset Transfer (CAT) Fund included bids for funding to to make improvements to community centres, play areas, playing fields and footpath resurfacing. The council has increased its collaboration with town and community councils in recent years to recognise the important role they can play in helping to manage and maintain facilities and services that may otherwise be lost.
Council to consult on school plans
Plans for new schools in Cornelly have moved a step closer. Following a consultation, the Cabinet of Bridgend County Borough Council has agreed to publish a public notice outlining its proposals for a new English-medium school, transforming and enlarging Welsh-medium primary school Ysgol Y Ferch O'r Sgêr, and providing new community facilities for the Integrated Children's Centre. This would be achieved by replacing the ageing Corneli and Afon Y Felin primary schools with a state-of-the-art English-medium school, a 60-place nursery and a resource centre for pupils with additional learning needs. Under the plans, the school would be built at Plas Morlais by entering into an agreement with site owner Valleys to Coast Housing to exchange the location for land vacated at Afon Y Felin. Ysgol Y Ferch O'r Sgêr would expand onto the site occupied by Corneli Primary School. The local authority is also exploring options for Welsh-medium primary provision in Porthcawl.
Mental health services agreement renewed
The Cabinet of Bridgend County Borough Council has approved the renewal of an agreement with Cwm Taf Morgannwg University Health Board to provide mental health services. The service, called Assisting Recovery in the Community (ARC), provides integrated daytime health and social care services for people with complex mental health needs. People can access the advice and guidance service without a referral. During the pandemic, the service has continued to receive referrals and while face-to-face contact has been unable to take place, support has been offered via email and telephone. The revised agreement has been reviewed to take into account the progress of the service and reflect the current situation including budget and staffing details. Mental health support is available from 9am-4.30pm, Monday to Friday. Call 01656 763176 or email ARCInformationandAdvice@bridgend.gov.uk
Extra funding for homelessness services
Bridgend County Borough Council has received extra funding to support homeless people. A report presented to the council's Cabinet at its meeting on Tuesday 6 April said the local authority is set to receive an extra £1.88m in its allocation of the Housing Support Grant for 2021-22 – making a total of £7.8m. The increase in funding is to help achieve the goal of ending homelessness in Wales. Some of the council's priorities for 2021-22 are to improve the accessibility and availability of support and accommodation options; tackle the need to sleep rough; prioritise preventative services; and work with regional partners across Cwm Taf Morgannwg. There has been high demand for homelessness services during the pandemic – between 1 January and 31 December 2020, the council received 1,505 applications. While support enabled some to be resolved without further action, 1,055 (70%) were provided with temporary accommodation. As of 21 March 2021, the council was temporarily accommodating 196 households, a 165% rise compared to 23 March 2020 when there were 74.
Mobile coronavirus testing
Cwm Taf Morgannwg University Health Board's mobile testing facility for residents with coronavirus symptoms is available at the Halo Swimming Pool on Marshfield Avenue in Pyle (CF33 6RP) for drive-through appointments between 9am-5pm. Booking is essential and can be arranged by visiting the Welsh Government website or calling 119. People with hearing or speech difficulties can call 18001119. A walk-through testing facility remains in place between 8am-8pm at the Bowls Hall car park off Bridgend Life Centre (CF31 4AH). Booking for this facility is also essential.
Alert Level 3 plans unveiled
Welsh Government has set out a series of measures to take Wales fully into Alert Level 3 by 17 May, subject to public health conditions. First Minister Mark Drakeford said the priority is ensuring children and students return to face-to-face education on Monday 12 April. All remaining non-essential retail and close contact services can reopen from that date, while the rules will also be changed to allow travel into and out of Wales from the rest of the UK, Ireland, the Channel Islands and the Isle of Man. Welsh Government also hopes to allow outdoor attractions and outdoor hospitality to reopen, including cafes, pubs and restaurants from Monday 26 April. By early May, plans include allowing organised outdoor activities for up to 30 people, and for gyms, leisure centres and fitness facilities to reopen for individual or one-to-one training. Easements are subject to the public health situation remaining favourable. For more information, visit the Welsh Government website .
Dispose of PPE safely
Residents are reminded that personal protective equipment waste, such as single-use face masks and gloves, and lateral flow device self-testing kits should be disposed of in their blue waste bag and not placed in recycling containers. If someone in your home is showing coronavirus symptoms or is self- isolating, their tissues should be double bagged and set aside for 72 hours before putting them in your waste bag. Tissues, kitchen roll, toilet paper or wipes shouldn't be placed in your recycling bags or public litter bins in order to keep residents, and street cleansing and Kier collection crews safe. For more information, visit the council's waste and recycling webpage .
Air Quality Management Area FAQs
A new set of frequently asked questions (FAQs) about the Air Quality Management Area (AQMA) in Park Street, Bridgend, has been put together for residents. In January 2019, the council implemented the county borough's first AQMA Order in Park Street after data showed nitrogen dioxide (NO 2 ) levels were above national air quality limit values. The levels are attributed to inconsistent traffic flows and vehicles queuing. An automated air quality monitoring station was installed in the grounds of the Quaker Meeting House in Park Street earlier this year, providing real-time data to help improve understanding of air quality levels and identify any impact made by improvement measures. Shared Regulatory Services (SRS), which provides air quality services for Bridgend County Borough Council, operates and maintains the site. SRS is producing an action plan, which is due to be completed in summer 2021 and will be released for public consultation, to address concerns for the Park Street AQMA. Visit the council's website to read the full FAQs.
Social services review
Residents who have requested social services advice or assistance from Bridgend County Borough Council are being encouraged to take part in a survey to share their experiences. Care Inspectorate Wales (CIW) is carrying out an assurance check to review how well the service continues to help adults, carers, children and families, and its plans for the future. It will focus on how well the council delivers services and supports people to keep themselves safe and promote their own well-being. Inspectors are not checking up on residents and participants do not have to share any personal information. The findings will be shared with the council to help shape any improvements that are needed. Visit CIW's assurance survey to take part.
Online courses available
Bridgend Adult Community Learning is offering a range of accredited online courses including child psychology, drawing for beginners, managing anxiety, improving your writing and spelling, and staying healthy, managing stress. Residents who want to access an online courses but don't have a suitable device or Wi-fi connection are encouraged to get in touch as support may be available. The deadline for enrolling is Wednesday 14 April. For more information, visit the council's website .
Contacting the council
The Customer Service Centre at the Civic Offices in Angel Street, Bridgend remains closed to the public. Residents are asked to use the online My Account and Oggie webchat facilities, or to email talktous@bridgend.gov.uk or call 01656 643643.
Related posts