CONTINUING the rollout of The Restaurant Hub, Boparan Restaurant Group (BRG) recently launched its ninth premises in collaboration with Sainsbury's.
The new, innovative dining space opened its doors inside Sainsbury's Bridgend Superstore at Derwen, Bridgend on March 1, 2023.
Customers can now enjoy freshly cooked to order meals from three of BRG's most popular high street brands; Caffe Carluccios, Harry Ramsden's and Ed's Easy Diner, and can either choose to dine-in, takeaway or opt for home delivery.
Initially launched in July 2021 inside Sainsbury's Selly Oak, The Restaurant Hub has also since opened inside Sainsbury's stores in London Colney, Walthamstow, Chippenham, Kidderminster, Wolverhampton, Sydenham, and Crayford.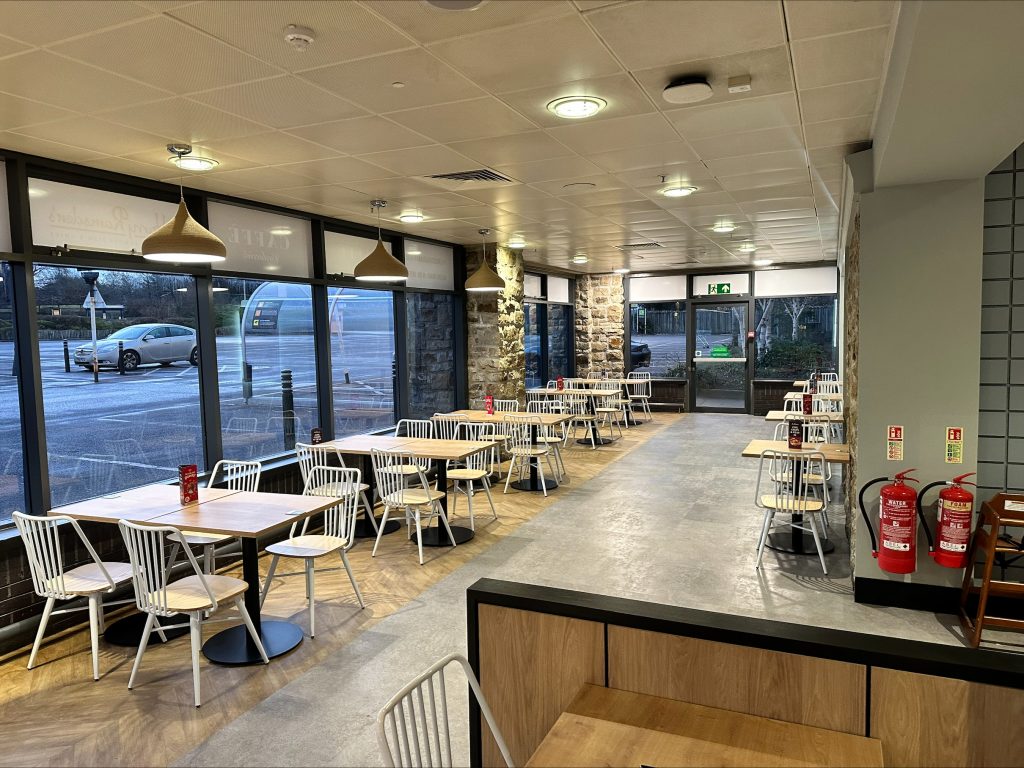 A food court concept, with an expansive communal dining space featuring cuisine that allows customers to enjoy multiple restaurants in one venue.
Elizabeth Newman, Sainsbury's Director of Commercial Partnerships, said: "We're delighted to have opened The Restaurant Hub inside our ninth Sainsbury's store in partnership with BRG, which will give customers in Bridgend the chance to enjoy a meal in-store, or at home, from a great selection of restaurant brands.
"We've worked together to create a destination we think our customers will love and I'm looking forward to hearing what they think. We'll continue to roll out The Restaurant Hub to more locations in the coming months, as part of our wider ambition for Sainsbury's stores to inspire and delight our customers with great value and distinctive, tasty food."
The new Restaurant Hub will be open for customers from 8:00am to 6:00pm Monday to Saturday and from 10:00am to 4:00pm on Sundays, with home delivery until 6:00pm (Monday to Saturday) and 4:00pm on Sundays.
It is located inside Sainsbury's Bridgend Superstore, Derwen, Bridgend, CF32 9ST.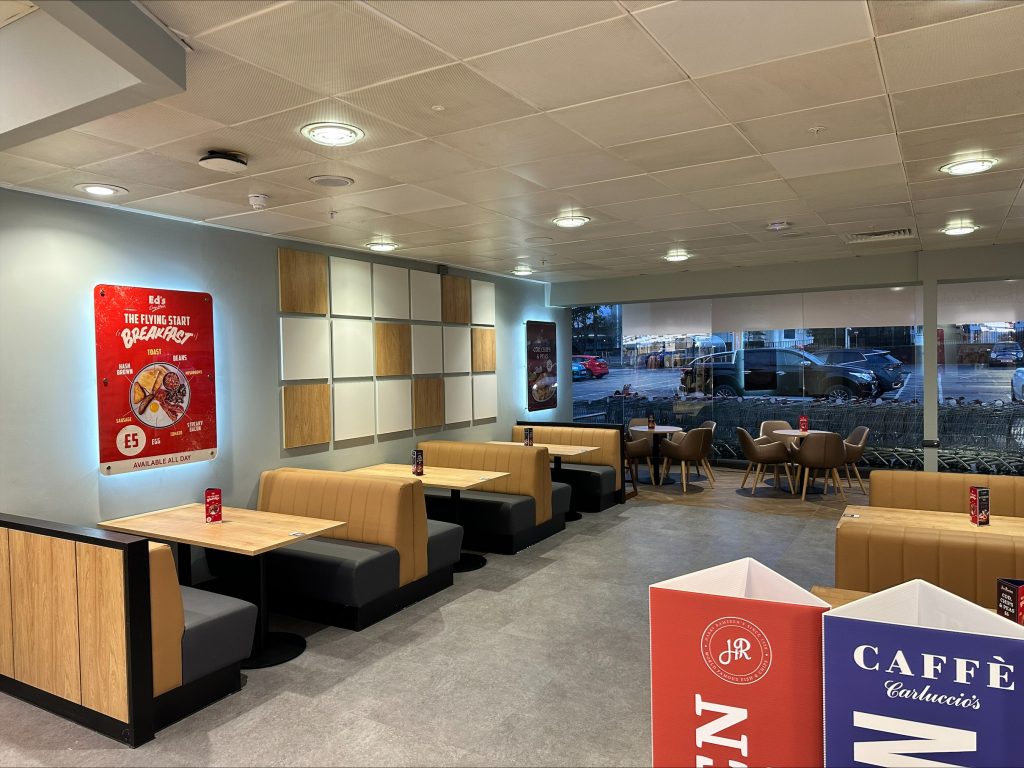 THE RESTAURANT HUB
Ed's Easy Diner
American diner serving freshly cooked breakfast, at Ed's customers can start their day with a scrumptious, 'flying start' breakfast for only £5.
Opening Times:
Monday to Saturday: 8:00am to 6:00pm

Sunday: 10:00am to 4:00pm
Harry Ramsden's (In collaboration with Deep Blue Restaurants)
World famous Fish and Chips from Harry Ramsden's will now be available to customers in Chippenham. Sustainably sourced cod fillet, chips, and peas for just £6.
Opening Times:
Monday to Saturday: 11:00am to 6:00pm
Sunday: 11:00am to 4:00pm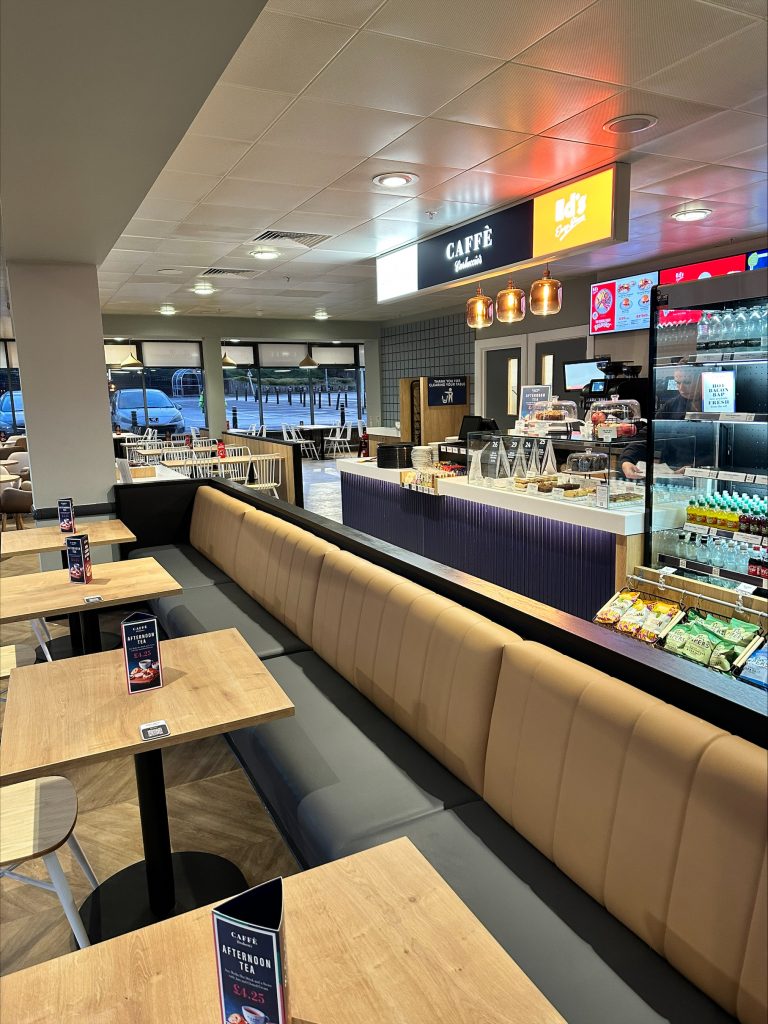 Caffè Carluccio's
Caffè Carluccio's offers the same exceptional experience and authentic Italian produce that everyone knows and loves but with the convenience of grab and go.
The Caffe will be serving a wide range of Sandwiches and Toasties all freshly prepared on site from £2.95 and will also be offering a range of pastries accompanied by a freshly brewed cup of Italian Coffee for £4.25.
Afternoon Tea consisting of Tea and Scone with Jam and Clotted Cream, will also be served at £4.25, and customers can also enjoy a Crispy Bacon or Sausage Bap and any Hot Beverage of their choice for £4.95.
Opening Times:
Monday to Saturday: 8:00am to 6:00pm
Sunday: 10:00am to 4:00pm