COUNCILLORS in Bridgend say they will continue to search for funding for a major development at the Pencoed level crossing and Penprysg bridge this year, despite a failed application to the UK Government's Levelling Up fund.
The project to widen the bridge to accomodate two-way traffic was designed to relieve congestion in the village at times when the barrier at the railway crossing is closed.
It was put on hold last month after almost £1m worth of funds were transferred towards the rising costs of the Porthcawl Metro Link project – where a four-bay bus terminus and building is proposed next to Salt Lake car park.
In the meantime, residents of Pencoed, which sits on the main railway line, say they have a series issues with tailbacks that can stretch right through the village when the barrier at the crossing is lowered, resulting in lengthy and frustrating waiting times.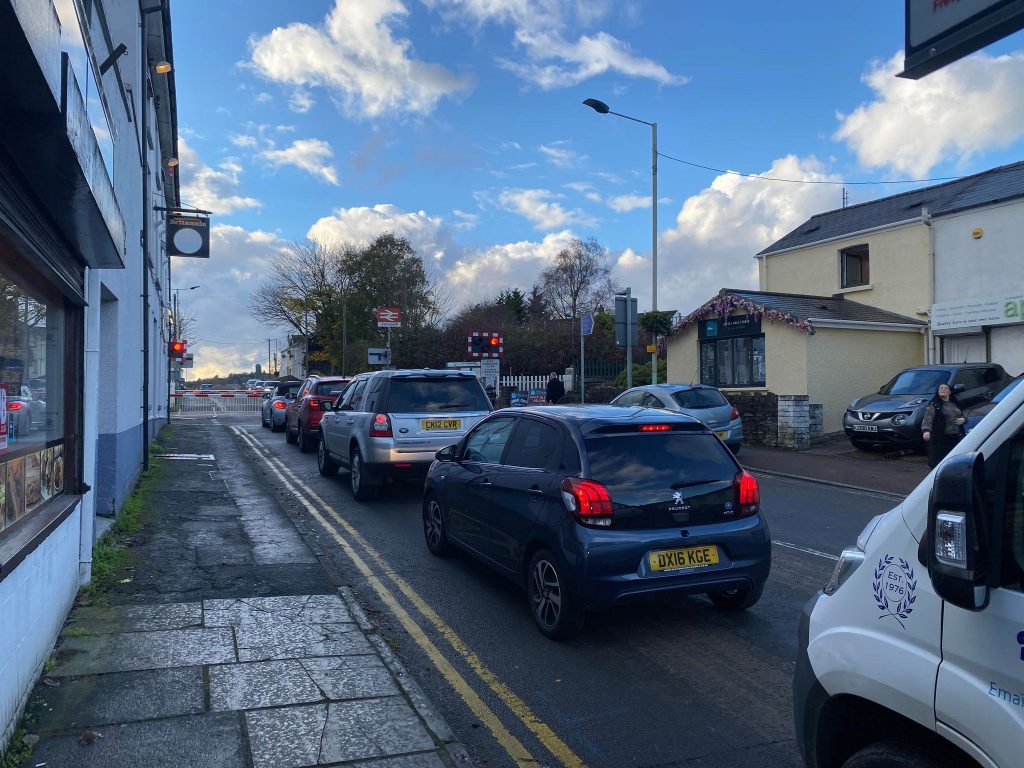 Alex Williams, independent councillor for Pencoed and Penprysg, said it was disappointing to hear the funding for the development had not been secured from the UK Government's Levelling Up scheme.
He said: "It is extremely disappointing for Pencoed not to get the funding at this stage, though we still hope the project is going to see reality in the future. It is still an aspiration for Bridgend Council to proceed with the work in Pencoed and they will continue to explore different opportunities to fund it."

The funding requested to solve the issues is believed to be about £17m and would enable a number of improvements to be made to transport infrastructure in the Pencoed area, which is ideally positioned for commuters as it is along the M4 corridor.
Councillor John Spanswick said: "While the decision from the UK Government on our Levelling Up bid was bitterly disappointing, we remain ambitious and committed to delivering on this project for the people of Pencoed.
"We are currently asking for feedback about why the bid was rejected whilst continuing our efforts to secure new funding that will enable us to realise this ambition."
Cllr Neelo Farr added: "We haven't given up on the project and we are currently exploring what work we can do to make sure we are successful with the next round of Levelling Up. We recognise that it is essential work for Pencoed, for both businesses and commuters."
A council representative said: "The local authority is now seeking alternative funding for the project which would see a new a new replacement bridge being built on Penprysg Road.
"If funding is successfully secured, the new bridge would be able to accommodate two-way traffic and would lead to the eventual closure of Pencoed's railway level crossing, which often causes congestion when the barriers are down."