OBJECTIONS to a controversial planning application were not enough to stop the expansion of a greyhound stadium – because animal welfare concerns are not "material planning considerations".
A senior county councillor in Caerphilly said the local authority's planning department received a "considerable number of objections" to proposals to extend the clubhouse and grandstand, and open kennels, at Valley Greyhounds racing stadium in Ystrad Mynach.
Council planners approved three applications for the premises in July, despite opposition to the expansion of what is Wales' only greyhound stadium.
Planning officers approved the plans using delegated powers, meaning the applications did not have to be debated – and decided upon – by elected councillors who sit on the council's planning committee.

Typically, delegated powers are used by councils for planning applications which are straightforward and uncontroversial.
Peredur Owen Griffiths, a Plaid Cymru Senedd Member representing the South Wales East region, has questioned why the Valley Greyhounds applications were not deferred to the council's planning committee.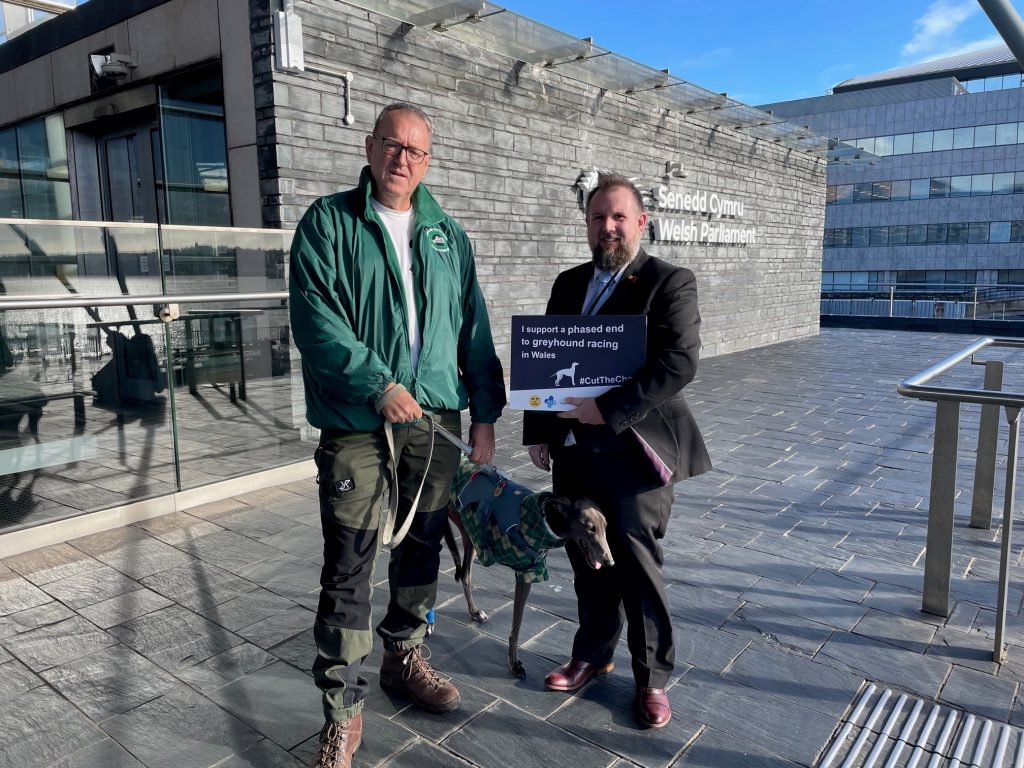 He said "many people are concerned" about the plans and, in a letter to Caerphilly County Borough Council leader Sean Morgan, asked "why a matter pertaining to a development as contentious as this was approved behind closed doors".
Mr Owen Griffiths said a reply from Cllr Phillipa Leonard, the cabinet member for planning, outlined the council's decision to approve the applications without needing the committee's input.

He said Cllr Leonard had told him, in a letter, that "the vast majority of the objections received" by the council "related to the welfare of the greyhounds that race and the general moral and ethical debates of the sport".
Cllr Leonard told Mr Owen Griffiths she was "sympathetic" to those concerns, but because "they were not material planning considerations in the determination of the application, they therefore could not be taken into account by the [council] when assessing the merits or otherwise of the application".
In a statement, Mr Owen Griffiths said there had been "much public interest around this matter and it should have been discussed in public, in the council chamber in a meeting of the planning committee".
Previously, the applicant for the stadium extension, Malcolm Tams, told the Local Democracy Reporting Service: "People think we don't care, we do care. It's not about money for us, it's about the community we have created."