A NUMBER of Cardiff residents who feel trapped by traffic congestion fear things could be set to get worse after plans to build housing in their area were revealed.
The 'wellbeing village', a partnership project between Cardiff Council and Wates, is proposed for land where Michaelston College used to be on Drope Road, Ely.
At the moment, the proposal is to build 265 homes, community facilities and green space.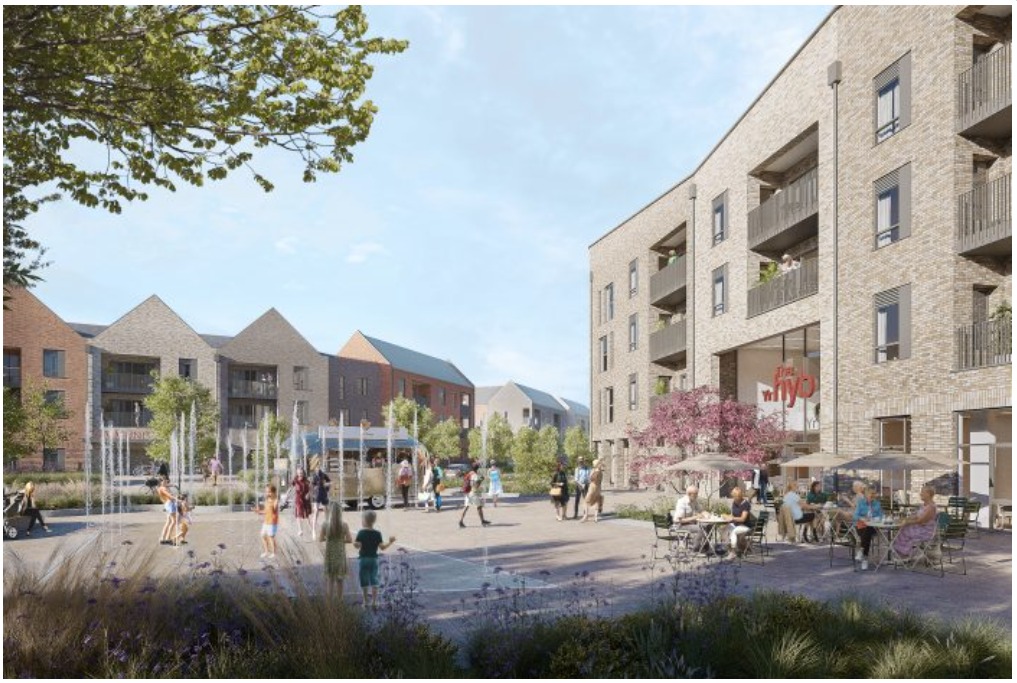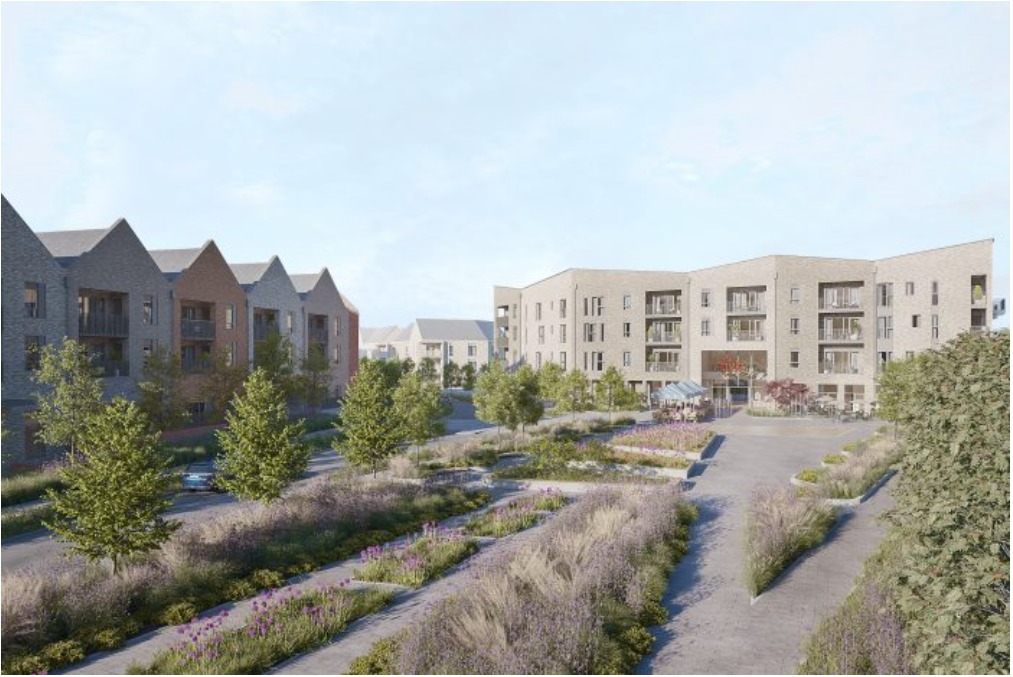 However, a planning application hasn't been formerly submitted yet. A third consultation event was held on February 28 and the design of the proposed development is something which is still under review.
It is hoped that the development, which is aimed at housing older people in a mixed-age community formed of properties for sale and properties for rent from the council, will go some way to helping Cardiff get to grips with its housing crisis.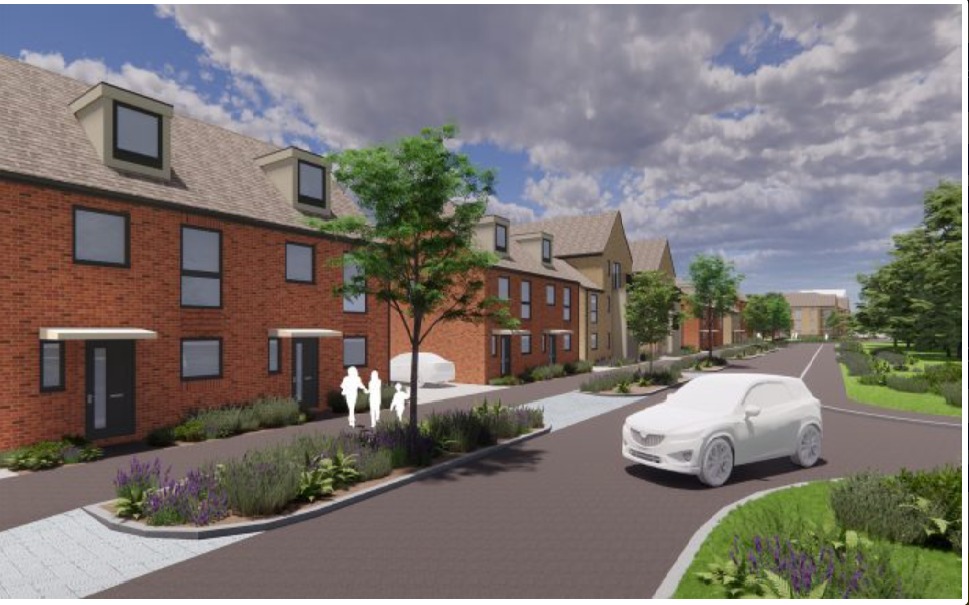 Traffic
One resident, Denise James, said she wasn't really opposed to the development when she first heard what it was going to be.
However, she added that traffic in the area is already bad enough and fears that things could get worse.
"On the weekends it is totally a no go area," said Denise, 67, about the roads where she lives.
"You can't get on to Michaelston Road, you can't access Culverhouse Cross shopping centre.
"Equally, access to Cowbridge Road to get through to Canton is just an absolute nightmare, so I tend not to go out on the weekends. It hinders my life quite a lot."
Another resident, Mark Harris, 62, said: "You have really got to pick and choose the time of day you want to leave your home.
"During peak times at the schools it is crazy. There is just so much traffic and I think it has been added to with the Llantrisant Road development.
"There is just a constant flow first thing in the morning and in the afternoon."
The site which was formerly occupied by Michaelston College is flanked by St Fagans Primary School on one side and Ely and Caerau Children's Centre nursery on the other.
Michaelston College closed in 2017. It was initially proposed as part of the development that the multi-use activity centre to the side of the former college, known as 'The Barn', should be removed.
One resident, called David, said: "The two sites we are talking about… they are eyesores. We drive past them every day and they are terrible for the area.
 "I don't think anyone is opposed to it being developed. The question is, what are they going to be developed into?
"What we are adverse to is the development making the current issues worse."
David, who did not wish his surname to be used, said the area can get so congested at times that cars end up blocking peoples' driveways and pavements – something he said is a major issue on Barnwood Crescent and Mansell Avenue.

David added: "You get to the point where access for an emergency vehicle wouldn't be possible because of the way that cars are parked on both sides of the road.
"If you are a resident who lives in either one of those two streets, you have to plan your life around when you want to go out and when you want to come in Monday to Friday."
A public square, a green, a large wooded area and hillside walk are among the outdoor space proposals for the wellbeing village.
There is also the potential to create new walking and cycling connections to help improve access from the surrounding area to the community facilities.
Consultation
The first consultation which took place was carried out during one of the Covid-19 lockdowns, according to David.
He claims the second consultation was poorly communicated with only a small proportion residents in the area being communicated to via a leaflet drop informing them of the event.
Campaigners opposed to the plans said they have tried to convene a meeting with their local councillors without any luck so far. For David and other residents, the issue has become wider than just this development.
He said he feels as though his community is "the land that time forgot".
"Our local councillors are difficult to get hold of and to engage with, so yes, it is the land that time forgot," said David.
"But, all of a sudden the council wants to put a huge investment into this vacant space and all of a sudden the Michaelston area has become important… but it has only become important within the boundaries of the proposed new development."

He added:"You have got to look at the existing infrastructure. You have got to look at the area and how a new development supports and enhances an existing area.
"It is an area where there is just no money, no interest being shown to it whatsoever and when we bring those existing problems up it seems as if they are not likely to be included with what this development is going to produce and that can't be right."
Denise, who has lived in Ely all her life, said: "I was raised in Ely and I have had to work my way up the ladder to improve the quality of life for me and my family and in my 60s I now feel settled, but this proposal is causing so much anxiety in most people of my age group.
"I honestly don't feel that we are being listened to. I feel like houses are just being built up on any free space, I feel like we are being suffocated with traffic, with housing and as we have said earlier the anti-social behaviour problems that are present.
"I am beginning to feel as though it is not a safe environment for me or my family."
A Spokesperson for Cardiff Council said: "The council's housing team has been engaging with the community about this proposed development and have provided three engagement events for the public so far.
"All of the feedback we have received is being used to inform the detailed design of the scheme, including where possible, improvements to the local area to try and mitigate some of the concerns raised by the community.
"The development will be subject to a detailed assessment through the planning process, and we are given to understand that the application will be submitted later this year."
Wates and the three Cardiff Council ward members for Ely, Cllr Russell Goodway, Cllr Irene Humphreys and Cllr Maliika Kaaba were all approached for a response.