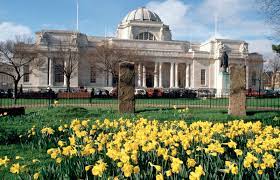 FIREFIGHTERS are on the scene at the National Museum in Cardiff and smoke can be seen coming from the dome of the building.
Eyewitnesses in the area reported seeing some smoke rising from the dome of the building at approximately just before 12.30pm this afternoon (Apr 8).
It is reported that they are upwards of seven fire engines in attendance to the incident, which South Wales Fire and Rescue Service have confirmed is not a training exercise, but in response to a call out.
They added that the incident is ongoing.
More to follow…
Related posts