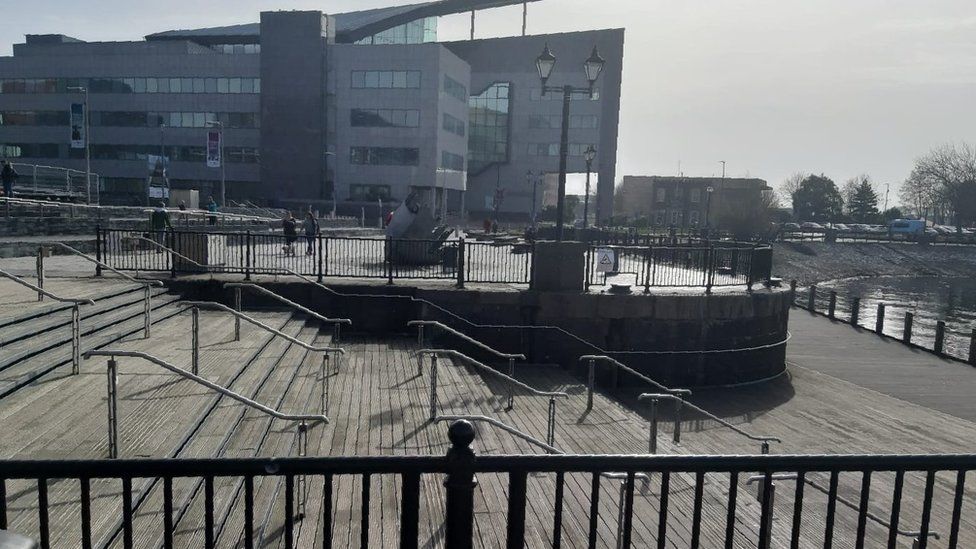 SOUTH WALES POLICE have warned the public about illegal gatherings after officers were injured while dispersing crowds at Cardiff Bay.
With temperatures topping 21C yesterday (Mar 30) crowds appeared at many public spaces across the capital, despite gatherings indoors and outdoors being illegal.
Three officers were injured while dispersing crowds at Cardiff Bay at around 8pm on Tuesday evening (Mar 20). in what the police describe as an 'incident of violent disorder'.
Two people were arrested after missiles including bottles were thrown at officers dealing with the crowds.
The officers suffered minor injuries in the incident.
A knife was found while officers arrested a sixteen-year-old boy and a twenty-one-year-old man for their conduct.
Chief inspector Tony Williams of Cardiff and the Vale of Glamorgan Police force said: "The violence levelled at officers was despicable and will not be tolerated, nor will we tolerate the antisocial behaviour and criminality displayed by the minority on Tuesday evening."
He added that the public "take a sensible approach and to continue supporting the restrictions that do remain in place, in order to keep us all safe."
Increased patrols will be in place in key areas across the capital.
This morning (Mar 31) videos and photographs were shared on social media platforms of rubbish strewn across the steps to the Senedd after crowds gathered to celebrate the fairer weather.
Empty beer bottles, carrier bags and alcohol packaging were left by the public.
The clean up operation by Cardiff Council took three hours to complete this morning.
Related posts