RECOVERY work is underway in Bridgend County Borough after more than a month's worth of rain fell in less than 24 hours.
Council staff have been working around the clock to support residents and businesses, keep roads open, distribute sandbags, and ensure that drains and gulleys remain clear.
The sheer amount of rainfall meant that drainage systems were overwhelmed in many areas, particularly in Ogmore Vale. After water entered premises at Cemetery Road and Alma Terrace, council crews worked alongside the South Wales Fire And Rescue Service to pump out drainage chambers and divert water away from properties using sand bags.
A culvert to the rear of Bethania Row was also overwhelmed by rainwater after becoming blocked by debris which had washed downstream, but efforts to access it were hindered due to parked cars. After officers from South Wales Police helped alert householders and ensured that the cars were removed, council workers were able to clear the blockage, but not before some flooding unfortunately occurred at the nearby Welfare Hall.
Several units at Penllwyngwent Industrial Estate also experienced flooding due to water flowing off land at the rear of the premises. Sandbags were deployed to help divert the water, and investigations will take place to see if any further action is required at the site.

Elsewhere in the county borough, a single tree fell across the highway near the Rockwool factory at Wern Fawr. Council workers quickly responded to remove the tree and ensure the road remained open.
The A4061 Bwlch mountain road was reduced to a single lane after a culvert became blocked with debris and caused stones and mud to spread across the carriageway. Staff are currently clearing both the blockage and debris, and the single lane closure remains in place.
At Merthyr Mawr, the Dipping Bridge at New Inn Road remains closed due to high river levels.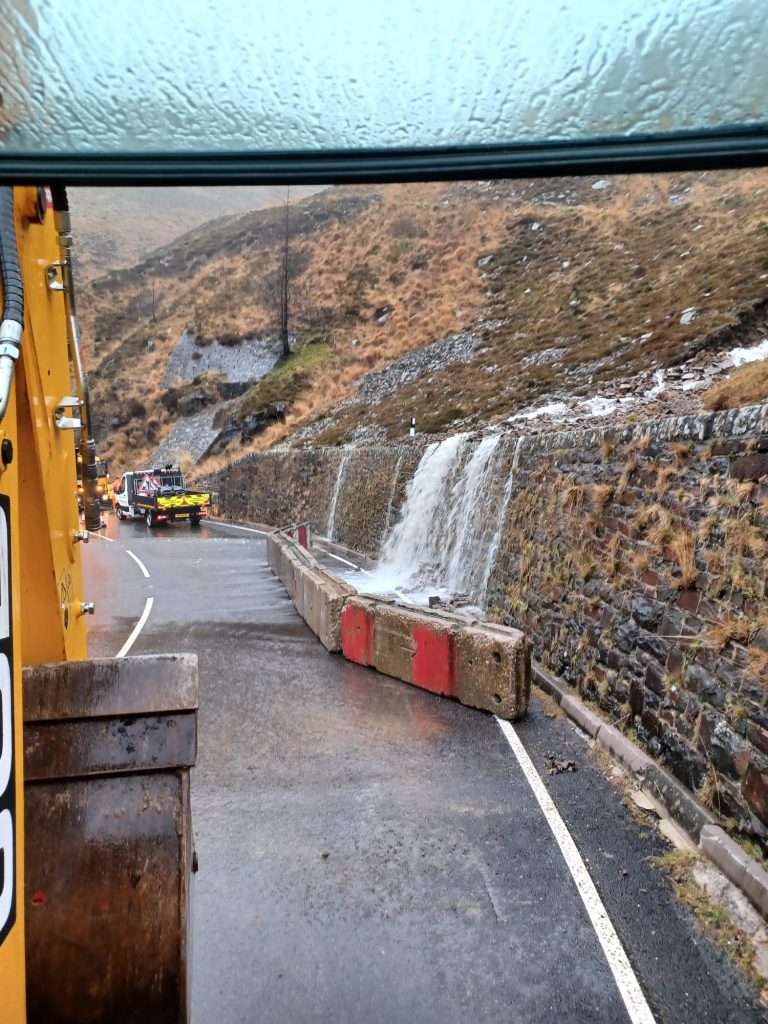 Councillor John Spanswick, Cabinet Member for Communities, said: "With more rain forecast to fall and a yellow weather warning still in place, council workers will continue to work around the clock to respond to incidents, keep roads open, support local residents and help keep people safe and dry.
"Work is already taking place to clean up mess and debris and to check that culverts, drains and gulleys remain clear, and I want to thank all of our crews for their ongoing efforts."