A BLUE plaque is to be mounted on a grade II-listed pub to mark the first meeting of the Chepstow branch of the Royal British Legion. 
The charity, which provides financial, social and emotional support, to past and present members of the British armed forces formed in 1921 in the aftermath of the first World War. 
Its Chepstow branch met for the first time in January of that year at the White Lion Inn, which was originally a large 17th century house, and that meeting will now be remembered with a plaque on the outside of the pub in Bank Street. 
Monmouthshire County Council planners have approved the plans which they said would not impact any of the building's listed features but the method by which it is installed will have to be agreed with the council. 
The pub is considered to have an unusual plan due to its offset main entrance and retains its original form and "some good detailing" and was listed in July 1966 as an historic inn at the centre of a continuous range of buildings on Upper Bank Street and for its group value with the town gate and the upper part of High Street.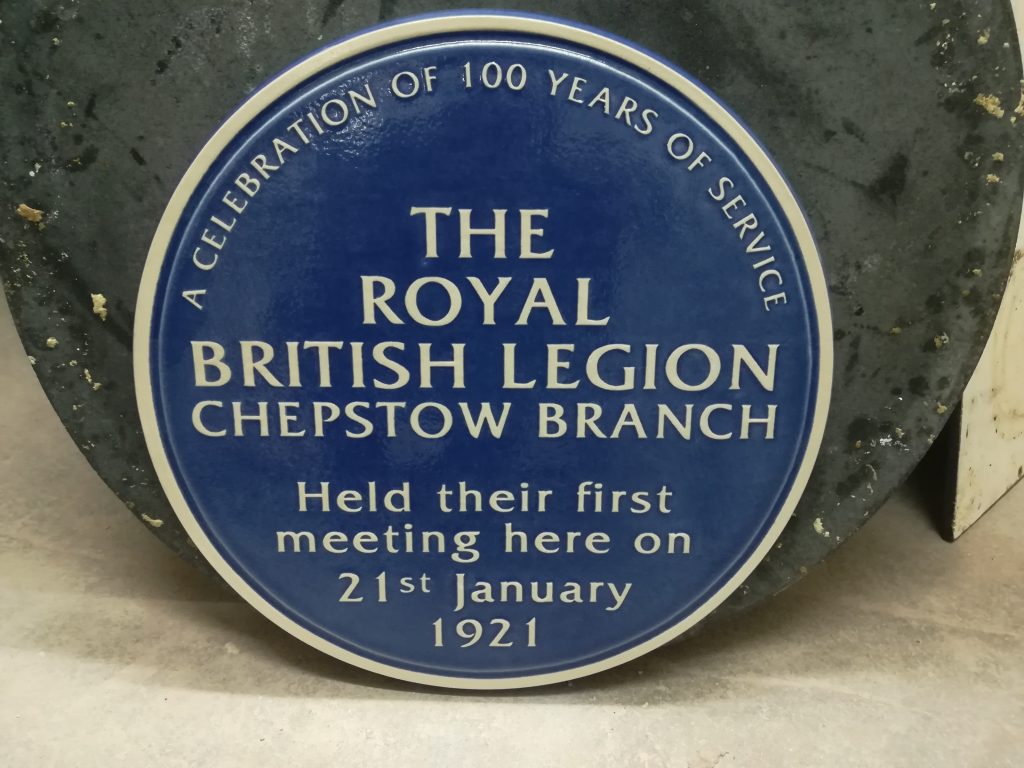 The report, by planning officer Lindsay Christian, states: "The proposed works will provide heritage interpretation within a town centre which allows the community to gain a better understanding of the history of the building and town, which is considered a community benefit." 
Plans show it is intended to install the plaque at the same height, and next to, lettering reading The Lion above the pub's largest front window. 
According to its website the Royal British Legion formed on May 15, 1921 and Ken Davies, chairman of the Chepstow branch, said his understanding was the charity had formed in January that year without an agreed title. 
He is now planning the details of when the plaque will be installed. 
Earlier this summer Monmouthshire County Council granted the Royal British Legion the freedom of Monmouthshire meaning it holds the honour in all five Gwent local authority areas.