A COUNCIL has spent more than £120,000 to rent temporary traffic lights – that have been in place for five years.
The lights are used to manage traffic on the country road where the edge of the carriageway has fallen away due to subsidence.
A freedom of information act request has revealed that the lights have been in place since March 2018 and from that time, to the end of 2022, Monmouthshire County Council has spent £124,507 on them.
Councillor Ian Chandler made the request as he said the lights, which are on a section of the B4521, at Trebella Farm between Cross Ash and Skenfrith, have been a major talking point in his ward.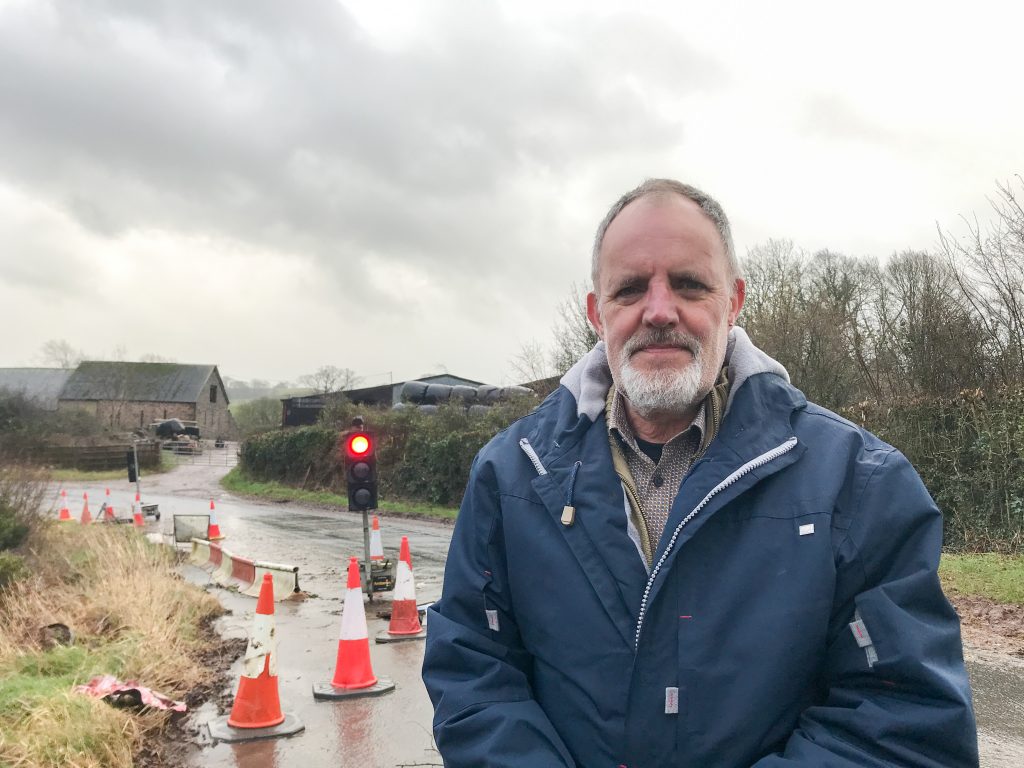 The Green Party councillor said he believes the cost, which will have increased since the start of this year, highlights the impact of sustained austerity on local government finances.
Cllr Chandler, who represents Llantilio Crossenny, said the length of time the temporary lights have been in place hasn't gone unnoticed: "In this area it's been a long standing issue, it's a particular local joke, but people aren't that happy about it.
"It came up during my election campaign a year ago and I put the freedom of information request in as they are still here and I was somewhat shocked it has cost £125,000 to rent them.

"It's a symbol of years of cuts and austerity. The previous council cut back but it has not saved money, it's a false saving as the money on repairs will eventually have to be spent."
Cones have been placed around the part of the carriageway where the tarmac has slipped into the road side verge and the traffic lights control traffic to ensure it is one way around the bend.
Drivers are usually held at the lights for only a few minutes but Cllr Chandler said: "It's not the busiest road but it's a reasonably busy B road, it's the main route through to Ross-on-Wye, from Abergavenny, and you can have to wait for a few minutes and every so often they don't work and we have to wait for them to be repaired."
The councillor said he isn't aware of any accidents at the lights and he is hopeful repair to the carriageway may be undertaken this calendar year, though he was previously told work may have been scheduled before the end of the current financial year at the end of March.
Cllr Chandler said: "There is no sign of that and the council won't give me a firm date."
Monmouthshire County Council was contacted for comment.