A CONSERVATIVE councillor who accused a rival of "misogyny" has apologised and said he is "holding his hand up" to being in the wrong.
Richard John's comments sparked a furious row during a special meeting of Monmouthshire County Council when he suggested Labour cabinet member Martyn Groucutt had questioned another councillor's judgement due to her being a woman.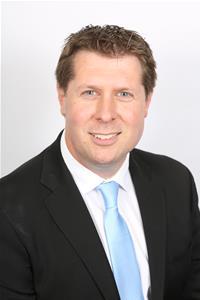 The meeting was examining a cabinet decision to award more than £400,000 generated from a housing development in the Portskewett ward, represented by Conservative Lisa Dymock, to a school in a neighbouring Labour held ward in Caldicot.
A cross party committee had said the issue should be debated by the full council after Cllr Dymock, and other Conservatives, complained the cash should have been allocated to the Archbishop Rowan Williams primary in her ward where families are struggling to gain places with it just four pupils short of its 210 pupil capacity.

But Cllr Groucutt said there is also an "urgent need" for additional places across Caldicot and the cabinet's plan was to spend the £439,286 that is already available at the Castle Park Primary in the town, to refurbish two classrooms and add a lift at the council maintained school, while the Church in Wales School in Portskewett would receive £1.1 million over the coming years from two other housing developments.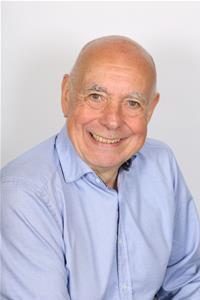 When he defended the decision before the council's people scrutiny committee earlier in August Cllr Groucutt said: "I think this arises from a misunderstanding by the local member, Cllr Dymock, and I think it has been exploited by the leader of the opposition (Cllr John)."
The cabinet member, who represents an Abergavenny ward, also added: "I genuinely think the leader of the opposition has caused mischief here."
At the extraordinary meeting of the council Tory group leader Cllr John said it had been called as Cllr Groucutt had failed to convince the committee the cabinet had taken the right approach after the decision was called in for review.

And he said Cllr Groucutt had "lashed out" at those holding him to account.
Cllr John told the full council: "He accused me of mischief making but his attitude to Cllr Dymock, I felt, was quite patronising. He said Cllr Dymock didn't understand the report. Why would she not understand it? Is it because she is a woman, is it because she's a young woman in politics? We should not accept that sort of misogyny in this council."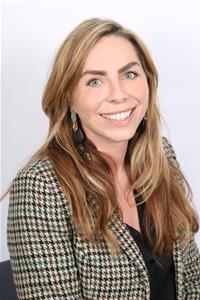 As soon as Cllr John questioned if Cllr Groucutt had made his criticism of Cllr Dymock based on her gender there were objections from other councillors and chairman Meirion Howells struggled to control the meeting as angry members spoke over each other.
Eventually Cllr John said he would withdraw his comment "in the interest of continuing the debate" after council chief executive Paul Matthews said members could hold the Conservative group leader to account through the code of conduct if they felt it approriate.

But following the meeting Cllr John, who represents Mitchell Troy and Trellech, shared a report, by the Local Democracy Reporting Service, of the meeting and said he had made his comments while angry.
Sharing the report to social media site X, formerly known as Twitter, Cllr John said: "Sometimes we need to hold our hands up and admit we get things wrong. Yesterday I lost my temper in a meeting and said something I shouldn't have. I don't believe Cllr Groucutt is a misogynist. I withdrew the remark and have apologised."
The council's Labour leader Mary Ann Brocklesby, also posting on X, welcomed the apology and shared Cllr John's post with the comment: "I am so glad @RichardJohnRJ has acknowledged his mistake and apologised to Cllr Martyn Groucutt. We do get things wrong and irrespective of party we must hold ourselves to the highest standards. We have a duty to nurture respect, robust, inclusive and polite debate."
Earlier in the week Labour member Sara Burch had resigned from the council cabinet over comments she'd made linking a public meeting, attended by Welsh secretary David Davies, and chaired by independent councillor Frances Taylor to discuss plans for potential Gypsy Traveller sites to the Nazi holocaust.
Former Plaid Cymru chief executive Dafydd Trystan also shared Cllr John's post and praised it as "rare example" of taking responsibility and apologising.
He posted: "This is a rare example of someone holding their hands up when they've got something wrong and apologising. When someone messes up this seems a far better approach than doubling down and thus undermining confidence more broadly in politics."
Richard John Tweet
https: // twitter.com/RichardJohnRJ/status/1697606576138281427
Sometimes we need to hold our hands up and admit we get things wrong. Yesterday I lost my temper in a meeting and said something I shouldn't have. I don't believe Cllr Groucutt is a misogynist. I withdrew the remark and have apologised https://t.co/rGEpDktZj5
— Richard John (@RichardJohnRJ) September 1, 2023