A PLAN to charge restaurants up to £350 a year to set up outside tables is set to be dropped after a top councillor agreed it was a bad idea.
The proposed charge, which for some restaurants and cafes could amount to a 3,000 per cent increase on the current £10 flat fee, had been included as a revenue raising idea in a council's budget plan.
The plans proposed outlets with only a small number of tables and chairs on the street would have to pay £150 a year to the council, with the fee rising based on the number of covers, with a £250 fee for those in a medium band and £350 for those with what is judged as a large number of on-street dining tables.
The current £10 fee covers a licence to trade on the public highway and lasts for 12 months and Monmouthshire council said the increase is intended to recover the cost to its highways department of issuing the licences and has predicted it would bring in £6,000 a year.

But the leader of the county council's opposition Conservative group, Cllr Richard John, said the proposed income would have a minimal impact on the authority's £23 million funding gap while hitting hard pressed businesses.
The Mitchell Troy and Trellech member said: "In the grand scheme of a budget shortfall of £23 million out of a total budget of a third of a billion pounds, these proposals raise just £6,000, which is peanuts for the council, but represent big sums for small independent shops, cafes and restaurants.
"The council should be supporting our high streets, not burdening our businesses with charges and red tape. These proposals are anti-business and need to be binned."
In response the deputy leader of the Labour led council said he agreed with the Tory member.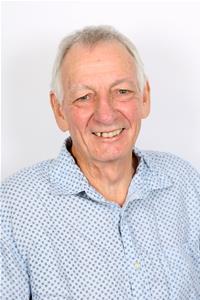 Cllr Paul Griffiths, who is also the cabinet member responsible for the economy, said: "I think he makes a very good point and we are listening."
Asked if that meant the propsed charge would be dropped the Chepstow Castle and Larkfield councillor replied: "At the moment I can only say it might be. The cabinet is considering all the points that have been made during the consultation."
The council's consultation on its budget proposals, which includes £11.4 million of cuts and savings, was due to close at noon on Thursday, February 16