TEACHERS are "frustrated and angry" a councillor responsible for education in one Gwent council has acknowledged. 
Martyn Groucutt, Monmouthshire County Council's cabinet member for education, was asked about morale among teachers with a number of education unions set to take strike action in the coming weeks.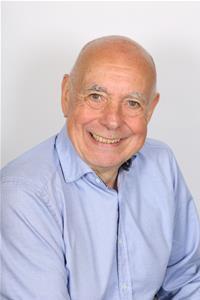 The Labour councillor said: "It's difficult for me not to put words in teachers mouths but you would only have to walk into a school at the moment to see teachers are frustrated and some are angry." 
The councillor said he didn't want to add anything to a statement he made at a full council meeting last week on industrial action: "Other than to say I hope ministers and leaders of teaching unions can get together and resolve the dispute before there is any huge impact on the learning of young people." 

He said any withdrawal of teaching would impact learners "after two very difficult years that undoubtedly had an impact on learners in our schools". 
At the full council meeting Cllr Groucutt, a former head teacher and education officer, said the cabinet "recognised teachers had taken a difficult decision to take industrial action and is also very aware it will create difficulties for many families." 
But he said the council couldn't provide further information on how individuals schools could be affected as there is no requirement for teachers to state whether they are trade union members or if they would be joining in any action. 
He also said he didn't want any comments to be "misconstrued by either side" but he hoped the dispute could be resolved.