A COUPLE'S plans for a small glamping site have been approved, just over two years since they submitted a bid for planning permission. 
Emma and Ian Williams have been able to let out a teepee for holidaymakers for the past two years under rules that allow activities for up to 28 days, but they have been awaiting for council chiefs to give them permission for permanent use as holiday accommodation. 
Monmouthshire County Council's planning department this month approved their proposals for two shepherd huts and one canvas teepee, each housing up to two adults, at their land at Court Farm in Llantilio Crossenny, near Abergavenny.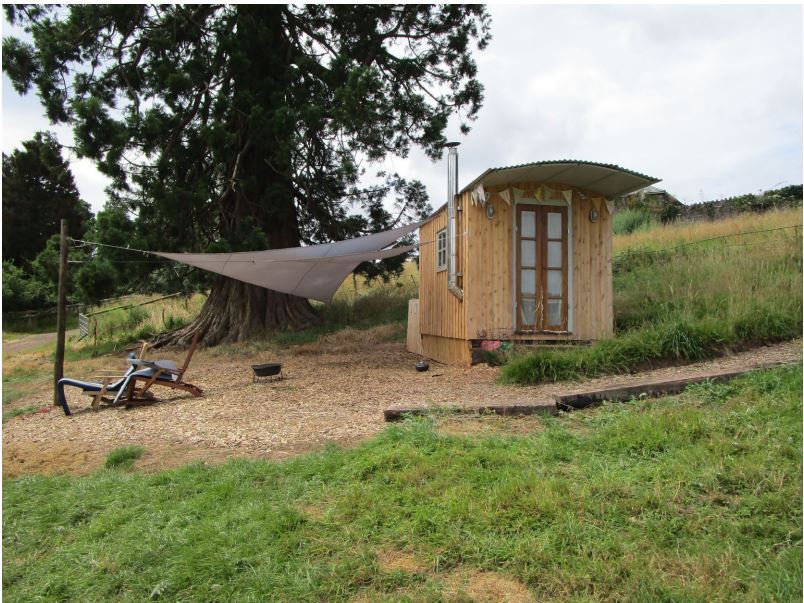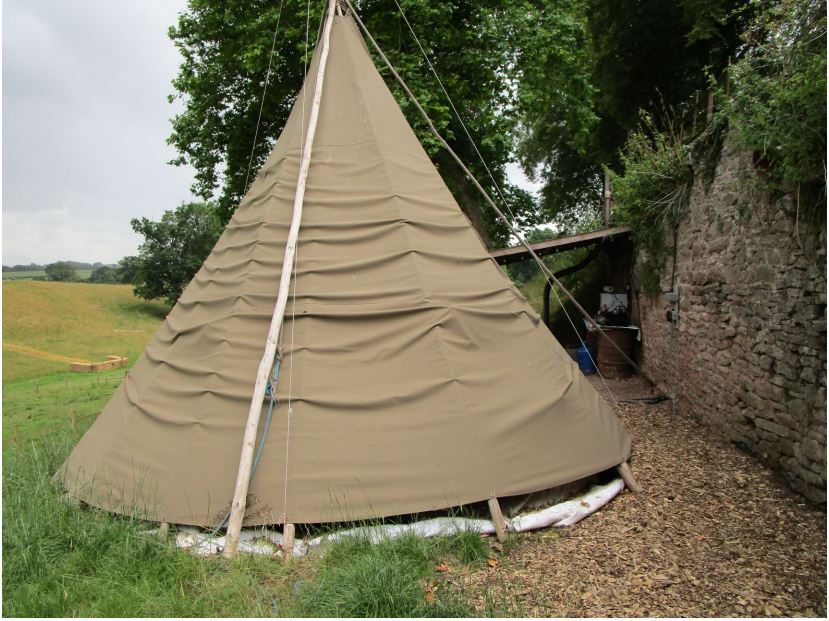 The decision has been made two years and a month since their application was submitted and the couple had even sought advice from the council , back in 2019, ahead of submitting the application in February 2021. Councils are supposed to decide most planning applications within eight weeks, or 13 weeks, for more complex proposals. 
The site is close to St Teilos Church and on the border of the village conservation area. The plans also include a compost toilet, which is a change to drainage in the plans originally submitted, while lighting plans have also been amended. 

The glamping site is intended to appeal to walkers and cyclists and following advice from the council's ecologist it has been agreed just six will be used across the site, and according to the planning report all other lighting needs will be met by providing guests with "torches to navigate paths and steps". 
The compost toilet, designed for use in motor homes, won't require water or chemicals and will be located in the existing outside toilet in the garden wall of the Court Farm house where the applicants live. As a result a proposed bat roost is being moved from the toilet building closer to St Teilos Church. 
The six metre tall teepee will be sited directly on the ground and doesn't requires footings, while the two 2.1m tall huts will sit on stone bases applied to the ground without digging, and will have a bedroom and small kitchen. They will be stored indoors out of season and no use will be allowed from October 31 until March 1 the following year. 
There will also be a picnic table and fire pit and wood fired hot tub, with wastewater from it emptied onto grass and treated with bromine. It will be filtered after "several days open to sunlight" to reduce bromine levels and no other chemicals will be used. 
The access road to the site is an extension of the road used to access the church car park and a pre-existing parking and turning area will provide parking space for at least three cars.