NEWPORT is to host Wales National Armed Forces day next month, with celebrations including a flypast by the Red Arrows.
The event is happening on Saturday June 24 and will acknowledge the contribution of those currently serving in the Armed Forces, as well as veterans and volunteers.
Councillor Mark Spencer, the council's armed forces champion, said: "This will be a memorable day for the city and I'm sure residents and other visitors will give a warm welcome to the representatives of the armed forces and veterans.
"As well as celebrating our armed forces, there will also be time to reflect on those who made the ultimate sacrifice, including a ceremony marking the loss of HMS Turbulent and her courageous Newport-born commander John Wallace Linton in 1943."
A military parade is set to kick-off the event at 10am, where serving members of the forces and veterans will march through the city centre.
Stalls and service vehicles will line the riverfront as part of the celebrations.
Inside the Riverfront Theatre and Arts Centre there will be a hub of charities and voluntary organisations which support the armed forces, including the Royal British Legion, Help for Heroes, SSAFA, Newport Veterans Hub, Royal Naval Association, BLESMA and Combat Stress.

Subject to weather conditions, the Red Arrows will do a flypast, with Army and RAF parachutists "dropping in".
A free ticketed concert is to be held at Rodney Parade stadium, and will include the Cardiff Military Wives Choir, the Regimental Band and Corps of Drums of the Royal Welsh playing the 1812 Overture accompanied by the firing of 104th Regiment Royal Artillery guns.
Council leader Jane Mudd said: "We are putting together a programme of events that will both showcase our armed forces and pay tribute to them.
"We hope that Newport residents and people from all parts of Wales will attend to show their appreciation for our service people, both past and present, and honour their contribution to our country."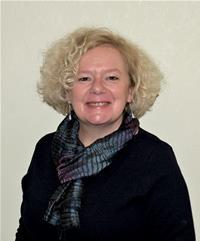 What the event will include:
10am – Military parade from High street to John Frost square.
11am – Red Arrows flypast.
11.30am – Tigers Army Parachute and RAF Falcons display.
4pm – 6.30pm – Concert at Rodney Parade stadium.
Tickets can be ordered via Rodney Parade box office and collected on the day. For more information call 01633 670690, email [email protected] or visit www.newport.gov.uk/armedforcesday.