NEWPORT'S council leader believes the high-tech semiconductor industry could bring another 1,600 jobs to the city over the next two years.
Jane Mudd said Newport sat at the "core" of the so-called cluster of semiconductor manufacturing in South Wales, which in 2021 had "generated significant economic benefit", including 1,600 jobs and £194 million investment (gross value added).
Those figures are "expected to double by 2025", Cllr Mudd said in a written statement published by Newport City Council.
The leader said "furthering the strength" of the semiconductor industry in Newport was one of the city council's three economic priorities, alongside more training for prospective employees and improvements to the city's public transport network.

Her comments followed a question from Carmel Townsend, a Liberal Democrat city councillor, who asked Cllr Mudd to provide more detail on her administration's policies for bringing in investment.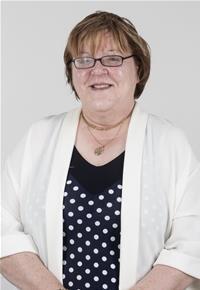 Newport – along with Cardiff and Swansea – was represented at a Centre for Cities summit in June.
There, the leaders of the South Wales cities were asked to outline their three top aims for boosting investment.
Cardiff's leader focused on education, housing and transport; while Swansea's leader listed the freeport plan, a metro system and the Swansea Bay barrage, Cllr Townsend said.

Noting that in Newport, "24% of the city is within the 10% of [most] deprived areas in Wales", she asked Cllr Mudd to "outline in more detail what Newport's three tangible economic priorities are".
Cllr Mudd said collaboration was "vital to delivering the following economic priorities for Newport as an identified area of national growth".
As well as the semiconductor industry, Newport City Council would focus on "developing and growing the range of skills training provision in the city" for employment sectors where demand is growing, she said.
The city council would also prioritise "continuing to improve both our transport infrastructure and digital connectivity to drive economic growth and sustainability".

"There is so much activity ongoing in Newport at the moment as a result of the Burns Commission and other opportunities, it is important to acknowledge the breadth and depth of interventions underway as a result of partnership working," Cllr Mudd added.
The Burns Commission – also known as the South East Wales Transport Commission – was set up by Mark Drakeford in 2019 after he scrapped the proposed M4 relief road project.
Headed by Lord Terry Burns, the commission was tasked with finding alternative ways to improve transport in and around Newport that did not rely on a new stretch of motorway being built.
Its lengthy list of final recommendations was published at the end of 2020 and endorsed by the Welsh Government – a steering group is currently working with Newport City Council and other organisations to implement those recommendations, which focused mainly on expanding the rail network for passenger use and building a series of new stations along the South Wales Main Line.