NEWPORT, do you think your local park could be improved?
Later this month, Newport City Council is asking residents how it can improve parks across the city – including Lliswerry's Black Ash park and Duffryn's Celtic Horizons play area.
Independent councillor for Lliswerry, Mark Howells, described the current state of Black Ash park as "disgusting" and said: "There's nothing for children to do there. It was damaged more than ten years ago and has never been replaced."
Cllr Howells added: "I have been pushing to get some commitment from the council in terms of parks across the whole of Lliswerry because it's the biggest priority for people we talk to when knocking doors."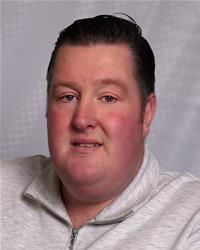 The council said it is aiming to create play areas that are "inclusive, accessible, and sustainable". It hopes the upgraded parks will encourage children to spend more time outdoors socialising.

Money for the upgrades is coming from the £2.5 million that was previously committed to "parks and open spaces" as part of the budget for 2022/23. The local democracy reporting service understands this sum is also being spent on cemeteries, which the council is also responsible for.
Cllr Howells said money from Section 106 agreements should be used to increase the number of parks and play areas in Newport.  A Section 106 agreement is a legally binding contract between a developer and a local authority.
Cllr Howells said the parks built with section 106 money should be placed near the new developments and added: "Lysaght's village has almost 600 homes but no park, so I will be following that up."
When and where are the consultations happening?
Lysaght Institute on Wednesday May 24, 6pm-7pm.
Malpas Court on Friday May 26, 10am-2pm.
Dyffryn ASDA on Wednesday May 31, 10am-3pm.