NEWPORT'S council tax is expected to rise by 8.5% after final budget proposals were backed by senior councillors.
The increase was reduced from the initial proposal of 9.5% by cabinet members at a meeting on Wednesday, February 15.
In the public consultation on the draft budget for 2023/23, 64% of respondents said the 9.5% increase was "too much".
One resident said: "We will be paying more and receiving less. 9.5% may not be much to many people but when some have had close to 0% increase in wages, it's tough."
Another respondent said: "As much as it pains me to say, and I hate having to pay more tax, but this is below inflation. I personally would accept this providing the bin collections are not changed to three-weekly."
Commenting on the new proposal of a 8.5% increase, council leader Jane Mudd said: "For bands A to C, which are the most common in Newport, this equates to an increase of between of £1.39 and £1.85 per week.
"This will still leave Newport with one of the lower council tax rates across Wales and the UK. "

A final decision on the budget proposals and the reduced council tax increase is to be made at a full council meeting on February 28.
A total of £5 million from re-purposed reserves is being used to fund services which were previously at risk of cuts. Services such as Oaklands and Spring Gardens respite centres will no longer see cuts.
Reserves have also been used to scrap a £50,000 proposal to introduce charges at four countryside car parks.
Cllr Mudd: "I do believe that given the circumstances that this is a fair budget. It's a sustainable budget and a responsible budget. Where we – in the most challenging context – have listened to what matters most to our residents and in doing so we have prioritised our most vulnerable residents."
An additional £2.8 million is going to support schools with challenges including increasing pupil numbers, pay-related pressures and increasing costs.
The proposal to charge residents for replacement bins was also scrapped by senior councillors. But, the three-weekly bin collection proposal remains.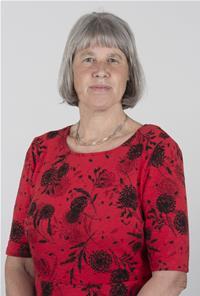 Cllr Yvonne Forsey: "This involves behaviour change and I know some people find this difficult. The range of items collected from the curb side is extensive, food, plastic, glass, tin, paper, cardboard, garden waste. If you recycle everything you can, then there is little left to be collected from the residual bin."
The cabinet member for climate change and bio-diversity added: "Most councils are reducing the frequency of residual bin collections, and in fact it would be remiss of us not to move in the same direction. We have to meet our recycling targets."
Cllr Forsey confirmed that the size of cardboard bags will be increased to accommodate additional recycling.
She said: "If you understand climate change then you understand the need to live differently."