A SENIOR councillor in Newport has struck a note of cautious optimism that air quality in the city is improving.
Building more walking and cycling routes, investing in more electric buses, and general moves towards more people working from home have all helped the city meet national standards on air quality.
Lower speeds on the M4 in Newport, to an average limit of 50mph, had also played its part in cleaning up the city's air, Yvonne Forsey, the council's cabinet member for climate change, said.
But she warned that so-called "street canyon" effects could trap vehicle emissions in some areas.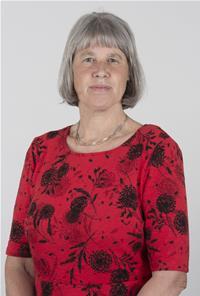 In a written question to the local authority, Langstone ward councillor William Routley said air pollution was a "pressing issue" in the east of the city, and claimed the Welsh Government decision to scrap the M4 relief road had forced drivers to "seek alternative routes through [and] Bishton and Langstone area, exacerbating the gridlock and pollution issue".
People living in his ward were "sandwiched" between pollution caused by the M4 and A48, he added.
Supporters and critics of the relief road both used environmental issues to at least partly back their arguments for or against the project.
Backers of the scheme said a new motorway away from the city centre would reduce traffic-related pollution in Newport, while opponents said the relief road would damage the Gwent Levels and argued more roads did little to reduce traffic volumes.

Newport has 11 Air Quality Management Areas (AQMAs) dotted around the city, where specialist equipment measures the levels of the pollutant nitrogen dioxide (NO2).
Research in 2022 found NO2 levels at the city's AQMAs had dropped slightly (down 3%) compared with pre-pandemic levels in 2019.
"Our existing monitoring demonstrates that the air quality in Newport does not exceed current air quality objectives (the national standards) and suggests the start of sustained compliance," Cllr Forsey said.
"This situation is the result of a wide range of air quality measures undertaken in recent years", she added, noting the council was also supporting the projects recommended by the commission set up to find alternatives to the M4 relief road.

The commission's findings largely backed rail as the answer to Newport's pollution and congestion woes.
But Cllr Forsey acknowledged that there was no AQMA in the Bishton or Langstone area, and said "traffic-based poor air quality is usually the result of a location where the dispersal of traffic emissions is impaired in some way".
Such "street canyons" can also be found in the George Street area, Malpas Road, Caerleon Road and Chepstow Road, council documents show.
In 2022 the city council committed to planning measures including design policy "that does not promote street canyon formation".