A LARGE crowd has gathered outside Cardiff Bay Police station in a protest against Police, Crime, Sentencing and Courts Bill, and for victims of violence against women and police brutality.
The scenes echo those in Parliament Square London.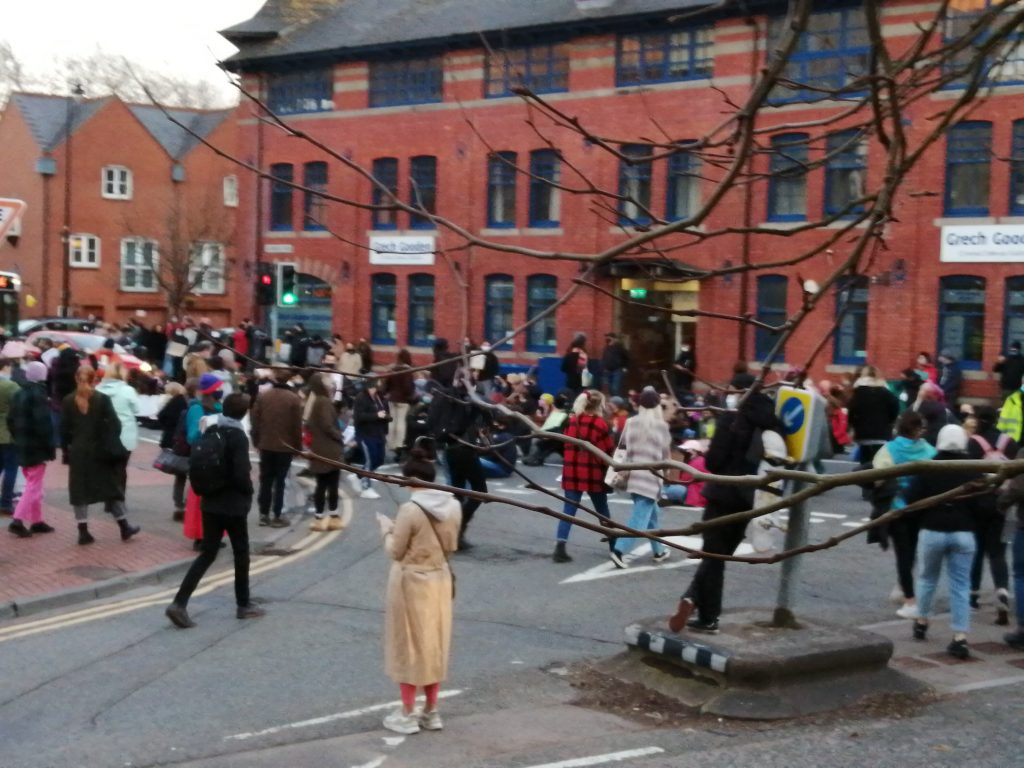 18:41 HRS – Protesters have just blocked the road outside the police station.
18: 49 HRS – The crowd is now chanting 'who's streets, our streets' and holding signs against Home Secretary Priti Patel.
18: 51 HRS – They are also chanting: 'say her name: Sarah Everard.' This is a large and angry protest.
19:01 HRS – An explosion of cheering erupts after crowds successfully occupy the streets.
THIS IS AN UPDATING STORY – MORE TO FOLLOW
(Images and additional reporting courtesy Voice.wales)
Related posts