A MAJOR fire that tore through a home in the early hours of Sunday morning has left it 'totally destroyed'.
In the early hours of Sunday, February 5, residents in Hurford Crescent, Pontypridd, alerted emergency services to a residential property which was ablaze.
Eye witnesses in the area describe the property as being well ablaze and reported hearing a loud bang.
A spokesperson from South Wales Fire and Rescue Service confirmed they received a call at 7.09am Sunday, February 5.
The spokesperson confirmed that there were no injuries but described the house as being "totally destroyed".
Firefighters stayed on the scene throughout the morning and seven water ladders from Pontypridd, Abercynon, Tonypandy, Caerphilly, Whitchurch and Gilfach Goch attended the incident.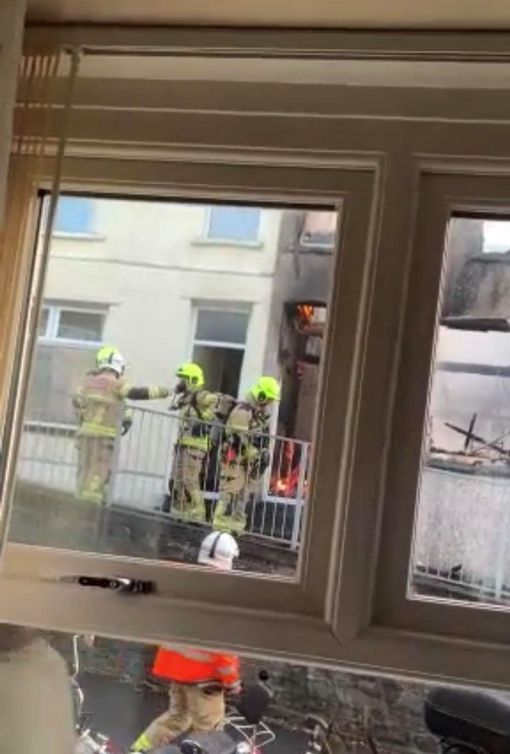 Council officials are set to be called in to examine the structural safety of the building, according to reports.
South Wales Police have said: "The cause of the fire is still being investigated and extensive enquiries are being carried out at the scene."

One neighbour said he "heard a commotion at around 6.30am" and looked out his front door to investigate. He claimed he could see smoke and flames and the emergency services arrived shortly after.
He did not think anyone was in the property, but believes that the houses on either side have suffered fire and smoke damage.
Next-door neighbour, Ken Churchill, 73, said he was woken up "by a loud bang, as though things were collapsing in on themselves next door".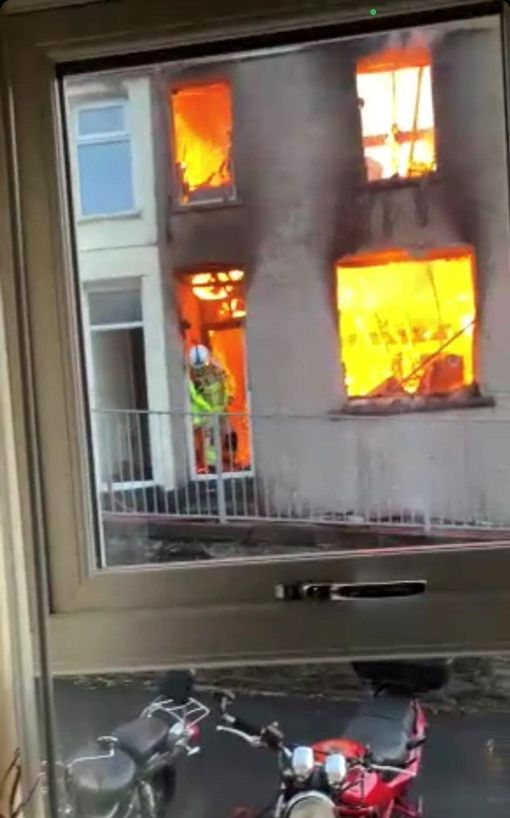 He added: "I could smell smoke – the air was thick with it. But when I phoned 999 it was clear they were already on their way. Luckily my nephew is putting me up until we can get all the smoke out of there.
"Next door the other side was far worse off. I think the fire got into there via the roof space and caused a lot of structural damage."
On Sunday morning, a spokesman for South Wales Police said: "We are at the scene of an incident on Hurford Crescent, Pontypridd. Road closures are in place at Hurford Crescent, Heath Crescent and Graigwen Road between Graigwen Place and Llwynmadoc Street. It is expected to remain closed for some time.
"Motorists are advised to avoid the area and use alternative routes where possible. Delays are expected in the area."