A COMMUNITY allotment and garden to be created on an abandoned play area has been described as a "huge asset" to a Gwent community.
Council planners have given the approval to plans by charity United Response to create the garden on disused land in the middle of a Cwmbran housing estate.
The national charity, which has its headquarters on the Llantarnam Industrial Estate, in Cwmbran, works with around 30 people with learning disabilities who live in the town's Oakfield area.
Llantarnam councillor Jason O'Connel had urged Torfaen Borough Council planners to approve the proposal. He said: "This garden will be a huge asset to our community, it aids in several of Torfaen's strategic goals and contributes directly toward community cohesion, outdoor sustainability and offers vulnerable people in our community much needed respite."
The land, behind houses on East Road, The Hwy and South Road in Oakfield, which is thought to have been last used as children's play area some 17 years ago, will be transformed with the addition of raised planting beds, a poly tunnel, compostable toilet and tool shed. There will also be water butts, to assist in the gardening, and the area will be fenced.
Norma Jaggon-Barrett, the charity's project manager, has previously said its intention is to work with the wider community including growing produce to be shared with a local foodbank.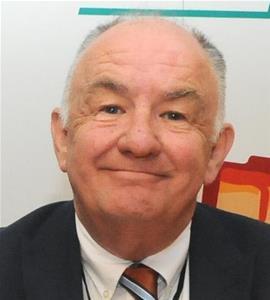 Councillor Alan Slade, who also represents Llantarnam on the borough council, said bringing the space back into formal use would restore the original goals of community space when the Cwmbran New Town masterplan was drawn up in 1951.

He told planners: "Each of the proposed neighbourhoods was to be provided with a generous amount of recreational open space for community benefit and enjoyment."
He said two of the four children's parks in Oakfield and Court Farm had deteriorated "to the point where they no longer offer any or little benefit to the communities" and since becoming a councillor, in 2017, he had hoped to see the "neglected" parks restored.
He said charity's plan would do that and it had held three consultations with the public on its plans and he noted: "each was met with substantial support and few detractors."
A report by planning officer Tom Braithwaite said one neighbour had raised concerns about how the plans would impact an area of hardstanding used for informal parking.
But he said that is outside of the application site and "limited impact on this existing parking facility is anticipated".
The application was approved and Mr Braithwaite wrote: "The proposal sees redevelopment of vacant recreational space for use as a community garden for those with learning disabilities, positively contributing to the function of this play space, and is therefore recommended for approval."