A COUNCILLOR has been told it isn't the concern of the planning committee whether a school uses a new 3G pitch for rugby or football.
Members of Torfaen Borough Council's planing committee had been considering an application to replace an existing "redgra" sports pitch – usually made from a mix of fine stone and clay – at Pontypool's Welsh-medium school, Ysgol Gwynllyw, with a 3G artificial grass pitch.
Independent councillor for Pontypool Fawr, Mark Jones wanted assurance the pitch could be used for rugby.
He said: "It's a very much-needed facility my only question is, is it rugby-friendly as well with the extra padding?"
Artificial pitches suitable for contact sports have greater shock absorbers, and documents submitted with the application show a 20m shockpad would be needed if the pitch is to be used for rugby.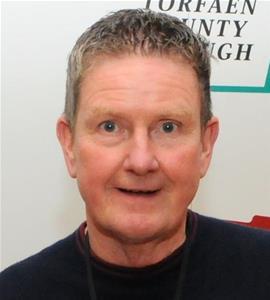 Council planning officer Huw Roberts said he wasn't sure of the answer but told Cllr Jones: "I hope so being a rugby person myself. I can't imagine it not being as it's an all-singing and all-dancing 3G pitch."
The borough's head of planning Richard Lewis then intervened and also declared he was a fan of the oval ball game – but said which sports are played on the new pitch isn't a planning issue.
He said: "I understand the question, and I'm a rugby fan as well, from a planning point of view whether it's rugby it's probably outside our area and you'd be best taking it up with education. And I don't think we know really anyway."
Site plans submitted as part of the application show football and rugby markings on the proposed pitch with notes stating it will have pockets for rugby posts and protection pads.
Planning committee deputy chairman, Labour councillor, Stuart Ashely said when he did community work in the area he remembered the pitch being used for "all sorts of things" – including sales.
Planning officer Mr Roberts said the current pitch is in a "really poor condition" and that it is "mostly moss and doesn't look like it's been used for some time".
As well as the replacement pitch the application included two new access lanes to the pitch, including a disabled access from the main school gate, and a route for emergency vehicles.
Existing fencing around the pitch will also be replaced, with a five metre high wire fence, and LED floodlights will also be put up, but they will be directed at the pitch to minimise light spillage. New access around the pitch will also see some engineering work on a grass bank to the north but it won't affect nearby trees.
Upper Cwmbran Labour councillor Steve Evans said he wanted to know if the floodlights would be on a timer control due to the potential electricity costs. Mr Roberts said he had "no doubt lights would be switched on and off when needed".
The application was passed unanimously.