A PIZZA chef has said he cannot understand why he has been refused permission to operate his mobile van from Cwmbran Stadium's car park. 
Simon Williams had an agreement in place with operators Torfaen Leisure Trust to set up his The Pizza Stone wood fired pizza van in part of the car park area, but needed planning permission from the borough council.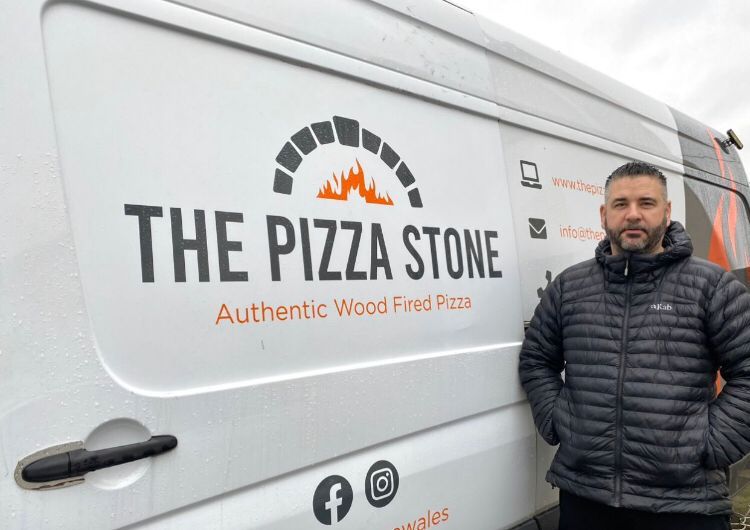 Despite having been granted planning in 2021 to operate at another part of the stadium site, some 150 yards away, Mr Williams' latest application was refused this month by Torfaen council's planning department. 
"I can't quite get my head around how I put in the same application, a little further away, and I'm told I can't have it this time. The reason makes no sense to me," said Mr Williams who plans to appeal the decision. 
A report by planning officer Simon Pritchard refused the application on the grounds that it is a retail development outside of the core town centre area and that it would rely on customers driving to it, which is at odds with planning policies to discourage attractions in areas unsuitable for public transport or walking. 
Mr Williams however said his intention was to primarily appeal to users of the stadium whose own café, he said, closes at 5pm and existing users of the leisure centre had supported his application. 
"We would have been serving people who go to the stadium to use the facilities and people had said there is nothing there after 5pm when the café shuts," said the 45-year-old. 
"People said it would be amazing as they could get a cup of tea while there daughter is doing hockey or athletics or a slice of pizza to go home with after swimming."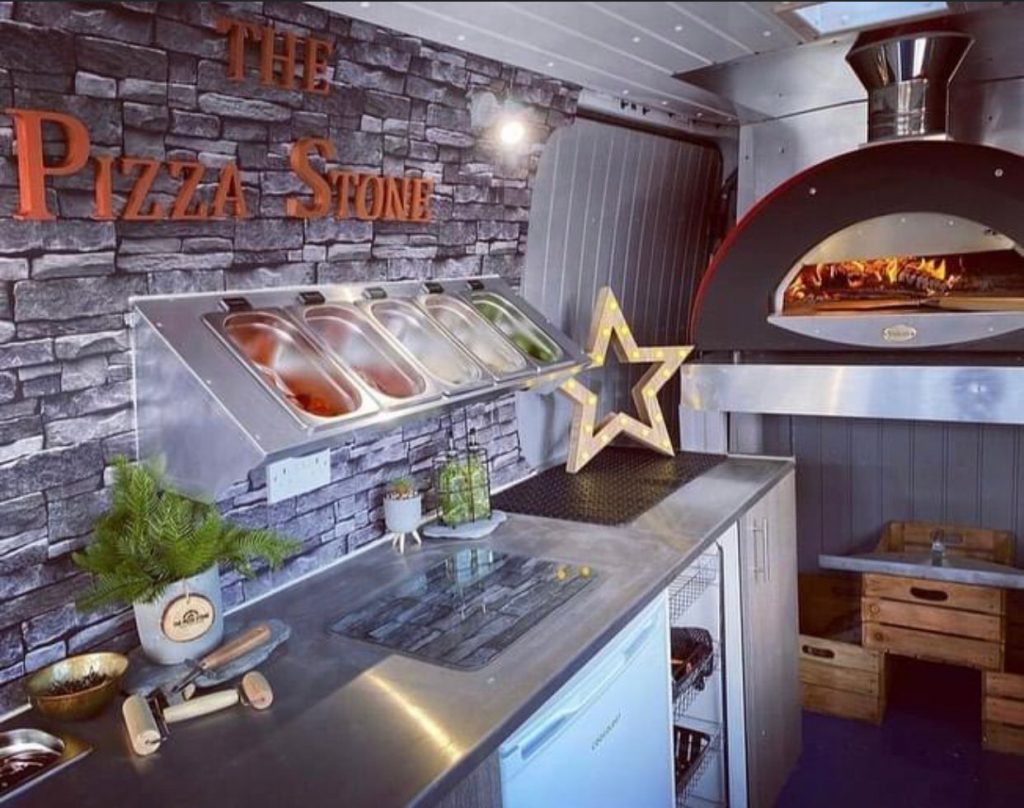 According to the planning report there were 49 letters in support of the application and just five objections. 
Though the application was for permission to operate from 5pm to 9pm daily, Mr Williams said the intention would have been to only operate on one or two days a week. 

The former Newport City Council employee, who gave up his job working with young people in 2021 to set up the pizza company, said the stadium site would have supplemented his main income stream from operating at camp sites as far away as Brecon and the Forest of Dean and provided additional revenue during the winter. 
While the Croesyceiliog resident said the primary purpose would be to serve leisure centre users a base in Cwmbran would have also allowed him to meet local demand: "I really wanted to come here as I have people saying when are you coming to Cwmbran? I would say I would like to but the location has to be right." 
He said his understanding is that the previous 2021 permission has since elapsed and he questioned why the council was "shutting down" a plan for a "small local company" to operate to protect the town centre: "We are from Croesy' and the centre is full of national companies." 
The planning refusal stated the application lacked a detailed test report setting out why permission should be given to operate out of town: "A catering van is generally more appropriate in a town centre or established neighbourhood centre locations and there is no circumstances in this case to suggest otherwise given no sequential test has been submitted with the application to support this proposal in a out of town location." 
Mr Williams also claimed the council refuses to provide applicants with a list of approved locations for catering vans, or where previous applications have been refused: "You are forced to pay near £500 planning fee and they might know you're not going to get the permission, it leaves a bad taste." 
Use of the stadium would have also provided Torfaen Leisure Trust, which has had to be provided with a "one-off" payment of half a million pounds from Torfaen council to balance its books this year, with a small income based on the number of days the van would have been on site. 
Among the objections were comments raising concern about parking at the stadium and safety, but management arrangements were in place with the stadium and there was no objection from highways. 
One person said they objected as the leisure centre is intended to encourage people to stay healthy and claimed a pizza van would be contrary to Welsh Government healthy eating campaigns. 
Mr Williams said: "You could argue pizza isn't healthy but the town centre is filled with fast food and we offer something different and it is down to common sense, how many people eat pizza seven days a week? Pizza is also sold in the local supermarket, would they stop Asda from selling it?" 
Torfaen Borough Council was contacted for comment.