REVISED plans to convert a derelict former hotel into flats have been put forward – nearly 14 years after first being approved.
The Hanbury Hotel in Windsor Road, Griffithstown, Pontypool, which also has a large car park, has been left unused for more than a decade, with some windows boarded up with metal sheets and concerns it has become a magnet for anti-social behaviour. 
Torfaen Borough Council approved a plan to convert the building to flats with an additional four new build apartments in March 2014 after legal wrangling over affordable housing had delayed plans approved in March 2010. 
But this planning permission has now lapsed, and a new application has been put forward. This is only for the conversion of the former hotel to 13 flats, while the car park will be used to create grass open spaces for residents while native hedgerows and trees will also be planted. 

There will be 14 parking spaces on the split-level parking area and two electric car charging points.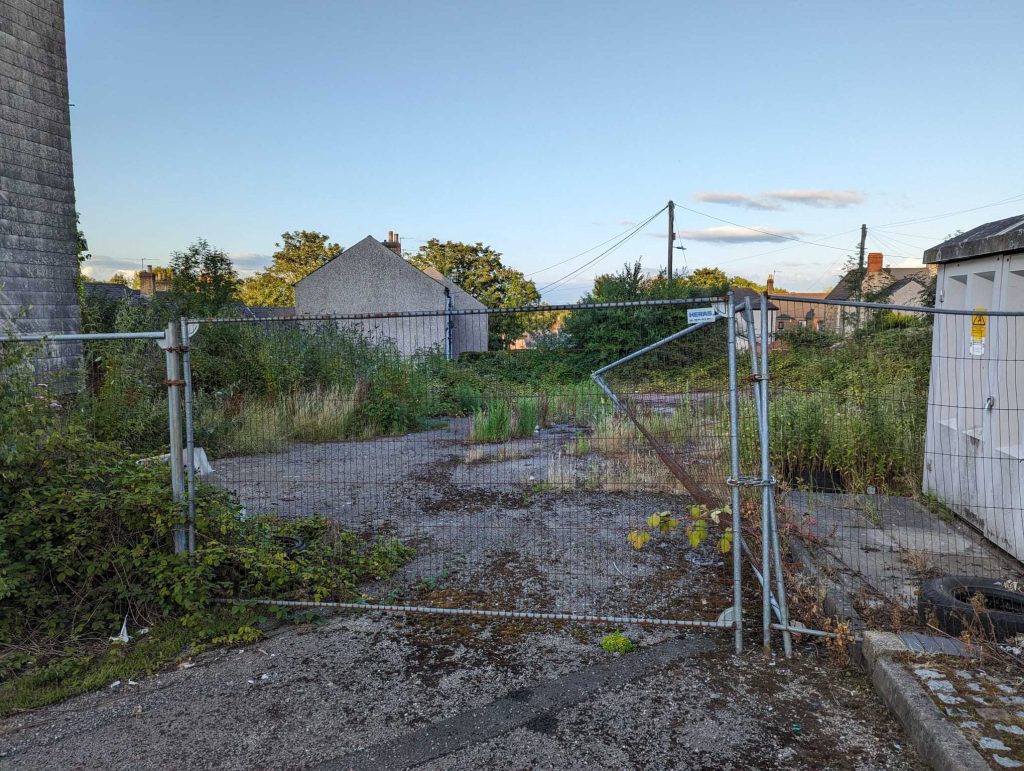 Carl Weston, of owners Inter Developments, said he is keen to see the building, that dates back more than 100 years, brought back into use. 
He said: "It will be nice for it to be put to good use. It's a nice, historic part of Griffithstown and the fabric of the building is still very good and it will be nice to see it revived, restored and repurposed." 
A statement submitted as part of the planning application states the plans will "breathe new life into the building while preserving its historical merit".  

The statement also says creating 13 new flats will address the "pressing need for housing…while enhancing the overall well-being and tranquillity of the local community." 
It adds: "The transformation of the existing building will deter anti-social behaviour and improve the safety and security of both the flats and the surrounding houses. In summary, the development rejuvenates the site, respects the historical context, enhances community safety, and creates a desirable living environment for future residents." 
All of the flats, from the lower ground floor to the converted attic of the two-storey building, would be one-bedroom but in a range of sizes to "accommodate different lifestyles and preferences". 
Each flat will have its own bedroom, a bathroom, open-plan kitchen and living area and be designed around a "repetitive form" to cut costs and streamline the building process. 

It is also intended to retain the historical character of the red brick building with the application stating: "Special attention has been given to retaining and restoring architectural elements that hold visual merit, such as the vertical brick header courses and stone cills." 
There will be access to the car park from both High Street and Windsor Road while there will be "well-defined pathways and walkways" throughout the site for pedestrians with ramps, lifts, and level access points, particularly at the main entrance on the lower ground floor, to ensure all areas are "easily reachable for individuals using mobility aids such as wheelchairs or pushchairs". 
There will also be bicycle storage and controlled entry points, such as secure doors and intercom systems, to regulate access and prevent unauthorised entry. 
A bat survey has confirmed the building is an occasional bat roost and special permission will have to be obtained for construction work to start, if the planning application is approved, and bat boxes provided.