A COUNCIL has defended a refusal for a take-away pizza van to operate from a spot less than a quarter of a mile away from a previously approved site. 
Torfaen Borough Council has said the decision to reject a planning application for permission to operate from Cwmbran Stadium's car park was based on its expectation that customers would likely drive to the van. 
It said that would be at odds with planning policies, including those intended to protect the town centre as retail area. 
But chef Simon Wilson, who had reached an agreement with the operators of the stadium to set up his mobile The Pizza Stone wood fired pizza van in its carpark said he was left confused by the rejection as he previously had permission to operate nearby. 
The 45-year-old, from Croesyceiliog, said: "I can't quite get my head around how I put in the same application, a little further away, and I'm told I can't have it this time. The reason makes no sense to me." 
Borough council planners had, in 2021, given permission for Mr Wilson to operate his pizza van at Court Road which is less than 400 metres from the stadium's north car park, but in an area with existing shops and businesses.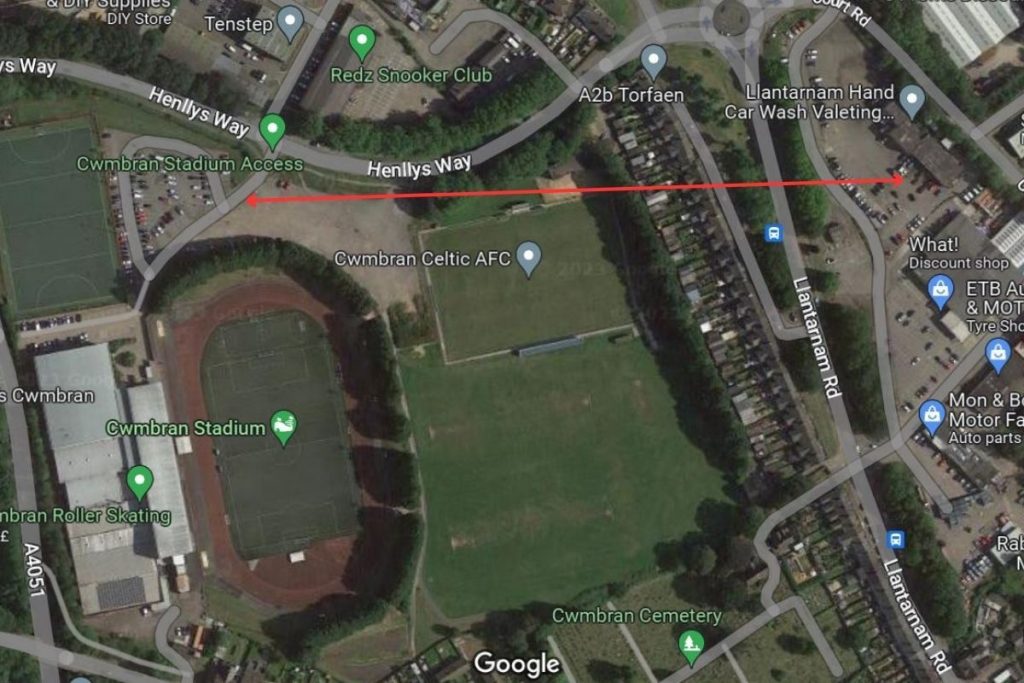 A council spokeswoman said: "A previous application submitted by the applicant was approved in 2021, however, this was not within the grounds of Cwmbran Stadium, it was located in a nearby industrial/commercial area of Court Road.   
"As it was located in an industrial and commercial area it was considered that it was a complimentary use more likely to provide a service for employees and visitors to industrial/commercial area and would therefore be less likely to create a significant increase in vehicular trips. Not withstanding this difference, each application is considered on its own merits." 
Mr Wilson said he considered the Court Road site to be less accessible to pedestrians than the stadium car park and that his intention had been to operate for only one or two evenings a week and he anticipated those using the stadium and leisure centre would form most of his customers. 
The council said it had assessed the proposal in line with Mr Wilson's application to operate throughout the week, including bank holidays, and also said it couldn't provide a list of potential sites where food vans could operate, as suggested by Mr Wilson. 
The spokeswoman said: "Each site will be subject to a separate planning application which would need to be duly considered."