A COUNCIL leader has said he doesn't want a "blame culture" after being asked who is responsible for an abandoned solar farm plan. 
Anthony Hunt, who is the Labour leader of Torfaen Borough Council, said he didn't want council officers to fear being blamed for perceived failings as that could stop them coming forward with ideas and opportunities. 
At the authority's full council meeting he was challenged over what an opposition councillor called "repeated failures" with the plan for a Cwmbran solar farm the council has put on an indefinite hold highlighted.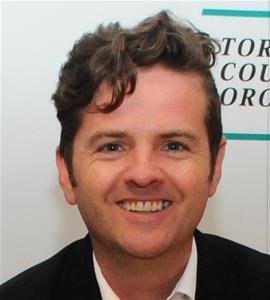 Cllr Hunt said: "We need to be accountable, and set clear delivery objectives, but that's not the same as a destructive blame culture when things don't go to plan. If we acted in this way every time things didn't go to plan we would drive a very different culture where openness and honesty would be suppressed and where ideas and opinions couldn't be shared.  
"That would be a culture where innovation and improvement would be impossible and opportunities would be lost." 
The Panteg councillor added: "When we come up short it's usually better to learn together." 

Independent councillor for Llantarnam David Thomas specifically referenced the plan for a solar farm at the former Ty Coch landfill site in his ward and had asked: "Who is accountable for the repeated failure of projects and waste of public money?"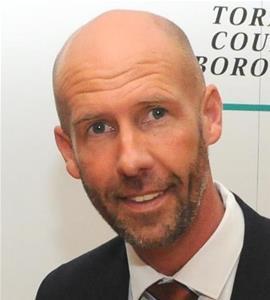 After Cllr Hunt gave his answer Cllr Thomas claimed the leader was refusing to hold people to account for losing taxpayers' money. 
He said: "Judging on your answer there's going to be no challenge or accountability to anybody that fails with public money. This is a multi-million-pound business and I believe that action must be taken for the losses of taxpayers' money. I just want to clarify, you're basically saying there is no accountability to anyone that losses public money on failed projects?" 
In response Cllr Hunt said there is "shared accountability" but said his point was "it's better when we work together to improve in the future and I don't believe money was wasted on the project you outlined." 
The solar plan, that was shelved last October, would have cost £2.2 million and was expected to bring in £63,000 every year for the next 35, but a dispute with a contractor meant the council pulled the plug having already spent £259,000 since it was first agreed in January 2020. 
Delays due to the pandemic and the dispute also meant the council had lost a grid connection and capacity issues with the Uskmouth Power Station mean there are now none available locally until at least 2027. The council is likely to let planning permission for the solar farm expire in 2024.