A COUNCIL has ruled out employing a "freelance shepherd" to round up stray sheep in a Gwent town. 
Mandy Owen, the councillor responsible for the environment in Torfaen, dismissed the idea on cost grounds and also admitted: "I wouldn't know where to start if I had to go out and employ a shepherd. I really wouldn't know that they are out there." 
However she did say she would look into the possibility of the council assisting with a database of animal owners after she was told a ram is currently terrorising residents in Forgeside, Blaenavon and she said the council also receives reports of stray goats and horses.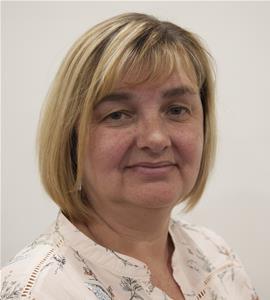 The idea of employing a shepherd was put to Councillor Owen at Torfaen Borough Council's September meeting by Blaenavon member Nick Horler.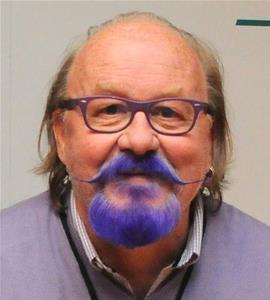 He said residents have told him the idea was discounted by the council some 10 years ago but he thought it could address the issue of the welfare of sheep and the damage they can cause. 
The independent councillor said: "I ask the council to relook at the possibility of employing a freelance shepherd to round up stray sheep for their welfare as they are potentially causing a road safety issue." 
He said problem sheep are normally reported on social media but a shepherd could better coordinate reports and round them up in a pen: "An ideal temporary pen could be located in Charles Street Green where farmers could come and pick up their sheep as soon as possible." 
Cllr Owen, the Labour member for Greenmeadow in Cwmbran where the council runs its own farm, said though she wouldn't know where to find a shepherd she thanked Cllr Horler for his "unusual question".

"I don't have questions come across my desk about sheep very often." 
But she told him given the pressures and demands on the council's budget the idea was a non-starter: "At this present time we do not have unlimited funds so unfortunately we wouldn't be able to fund a shepherd as you suggested." 
She also said just as dog owners are responsible for their animals if sheep do stray on to the highway it is for farmers to collect them. 
She said: "The question I ask myself, and you, is; is it a good and effective use of public money? I've not been aware of any road accidents cause by sheep. Sheep have the right to roam on commons and are an integral part of the Welsh countryside." 

She said the council does check that cattle grids are fit for purpose and that in other areas she is aware of "community networks" so if sheep do wander farmers can be contacted to collect them and asked if Cllr Horler had considered a similar scheme. 
He then asked if the council could help in compiling a database of owners which Cllr Owen said she would "take back and look into". 
Cllr Horler said a ram is currently lose in Forgeside but nobody can identify who owns it so they could collect it. Cllr Owen said: "It's not just sheep we've had reports of goats out and horses out. It is difficult."