A COUNCILLOR appointed to speak up for the Gypsy Traveller community in Torfaen said she hopes to see the authority support a "transit site" in South Wales. 
Sue Malson, who believes she is the first councillor with a Gypsy, Traveller, Romany background to have been elected in Torfaen, has promised to "protect" the community and "fight against discrimination". 
She told councillors the community still faces discrimination and made reference to leaflets distributed by Welsh Secretary David Davies, in neighbouring Monmouthshire, regarding a potential Gypsy Traveller site which were criticised by a charity. Following a review police said they wouldn't be taking any action on the leaflets. 
Cllr Malsom, who didn't refer to the Conservative MP by name, highlighted the issue after she accepted the post at Torfaen Borough Council's September meeting, and said: "I believe I am the first councillor within Torfaen with my background. 

"To the Gypsy, Traveller, Romany community I will, I mean I will try my best, to protect you, and fight against discrimination and victimisation. Why do I say that? Because it's still going. It's 2023 Gypsy, Travellers, Romany are still discriminated against and victimised.
"Recently a neighbouring MP put a leaflet out for consultation, 'did you know the Labour controlled county council wants to create a Gypsy Traveller site in your area?' One question, 'would you like to see a Traveller site near to your house.'" 
She also said when Gypsy Travellers had "pulled up" over the summer in Torfaen abusive comments were made on social media and said: "The words used over Facebook I will not say them but you know what they are. 
"Gypsy, Traveller, Romany chose to live in trailers, you chose to live in bricks and mortar. We are no different, nobody's no different, nobody's perfect but we are all individuals." 

The Labour councillor for Trevethin and Penygarn in Pontypool also said she wanted to give her colleagues "a bit of history" and reminded them Gypsies have been part of the town for more than 100 years, including members of her own family whose grandparents lived at Rose Cottage.  
Speaking to the Local Democracy Reporting Service the 59-year-old, who said she "lived in a trailer years ago when I was young", said she hopes to address the issue of a lack of a transit site in South Wales which means those passing through resort to unauthorised encampments. 
"There are no transit sites in Wales, that is my next mission," said Cllr Malson who said she hopes to address the issue with the the borough council. A lack of transit sites was also highlighted by Monmouthshire council in April after complaints when Gypsy Travellers camped at Chepstow Leisure Centre car park over Easter. 
Cllr Malson said transit sites could address such issues: "During the summer Gypsy, Travellers, Romany travel around especially when they are going to fairs such as Appleby or Builth Wells and because there are no transit sites that is why they pull up." 

She said despite the comments aimed at them those who had pulled up in Torfaen this summer had contacted the council to ask for black bags and recycling boxes. She said she felt there is a lack of recognition for contributions made by the community, such as during lockdown when they supported foodbanks and bought toys for children in hospital. 
She had also told the council how, when she was first elected, council paperwork didn't list Gypsy, Traveller, Romany as an identity option and wanted to thank the council's cabinet member for equalities, Peter Jones, and senior officer Lyndon Puddy, for addressing it with the Welsh Government. 
"Do you know what it's like to have to cross 'other'? No you don't as you're not from the Gypsy, Traveller, Romany," she told councillors. 
She was applauded in the council chamber after accepting the position and telling her colleagues: "I know my mouth can run away with me. I know I'm liked by some and hated by others but that doesn't bother me because I'm me, like you are you, so this role I take it seriously." 
The unpaid champion roles are intended to ensure a voice for "traditionally underrepresented groups" or issues it's thought should be "kept at the forefront of council business".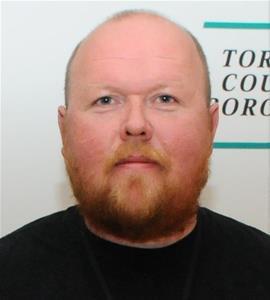 At the meeting New Inn Labour councillor Nick Byrne was also appointed as the mental health champion, joining other champions including those for carers, the armed forces and motor neurone disease. 
Cllr Byrne, who was unable to attend the meeting due to work commitments, gave a statement through leader Anthony Hunt, and said mental health was "extremely important to me and something I've battled personally."