TRIBUTES have been paid to the first-ever clerk of Pontypool Community Council, who held the post for 37 years before her retirement.
Ruth Tucker took on the role of clerk when the council was formed in 1985 and remained as the council's senior officer until her retirement in March 2022. She died on Wednesday, May 10, just days after her 68th birthday.
Among those to pay tribute to the longstanding official are Torfaen MP, and Labour's shadow secretary of state for international trade, Nick Thomas-Symonds and his predecessor Lord Paul Murphy.
Former cabinet minister Lord Murphy said he had known Mrs Tucker since the 1960s, and later worked with her when he became a councillor and then MP in 1987.
He said: "I had known Ruth since the mid to late 1960s we were both in the Young Socialists organisation and her father, Graham Powell, was a councillor and he eventually became mayor of Torfaen. Ruth was involved in all of that.
"After that when I was a councillor and then MP I knew her in a professional capacity and she must have been one of the longest-serving clerks in Wales.
"She was a very nice person, had a great social conscience who served the community for many decades and was very much a Pontypool girl, brought up in New Inn, so was rooted in our local community and was really the ideal candidate to be the clerk for Pontypool and did a very good job. She knew Pontypool inside out."
The retired MP, who said Mrs Tucker carried out her administrative role in a "highly professional" and impartial manner, added: "She will be missed and died far too young. It is a sad day and the biggest loss is to her family and friends, like me. I will miss her a lot."
Mr Thomas-Symonds said he had known Mrs Tucker for more than 20 years.
"I first came to know Ruth in her role as clerk of Pontypool Community Council," he said. "Always helpful and supportive, Ruth was a true servant of the people of the Eastern Valley.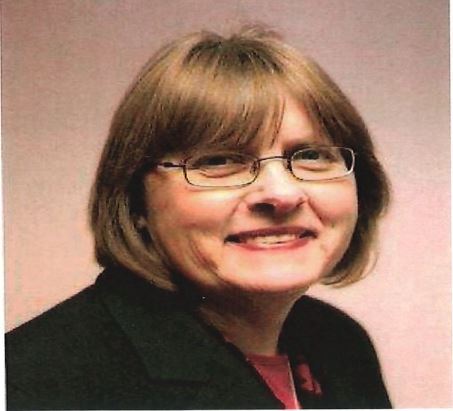 "Alongside her tireless work at the community council, organising business and events, for which she will be long-remembered, Ruth was devoted to her family, and it is them I am thinking of at this difficult time."
Community council leader, and borough councillor for Pontypool Fawr, Gaynor James said: "She was absolutely wonderful and amazing at her job and incredibly helpful.
"She was well loved by everybody that worked with her and people from outside the council."
Cllr James said Mrs Tucker had "absolutely incredible" knowledge and was "very involved" and committed to Pontypool's twinning partnerships with Longjumeau in France, Bretten in Germany, and Condeixa in Portugal.
Mrs Tucker's late husband Mike had also served as a councillor.
The community council also issued a statement paying tribute to Mrs Tucker, saying: "Ruth supported the council with distinction and played a huge role in the community council, as did her family, with her late husband serving as a community councillor and her children serving as youth councillors in years gone by. She had made many good friends over the years and helped ensure a brighter future for the council."
The council statement said many staff and councillors had become "firm friends" with Mrs Tucker and "will miss her help, support and guidance" and they admired her "kindness and loyalty to all".
Torfaen Borough council leader and Panteg councillor Anthony Hunt described Mrs Tucker as "a steadfast advocate for Pontypool and a central figure" at the community council.
He said: "Her intelligence, tenacity and dedication made a huge difference to her town. As well as a valued colleague, Ruth was a friend to so many at Torfaen. We will miss her her greatly, but recognise how enriched we were by her kindness and guidance."
Funeral details are due to be announced.