A BARRY man says he has been accused of fly-tipping and told he could face a huge fine and prison after trying to create a community allotment.
Hemmed in by properties facing Moxon Street, Harvey Street, Main Street and Quarella Street in Cadoxton lies a patch of land which used to be a derelict play park.
The park closed down about 15 years ago and gradually became more overgrown with weeds as time went by, it has been claimed.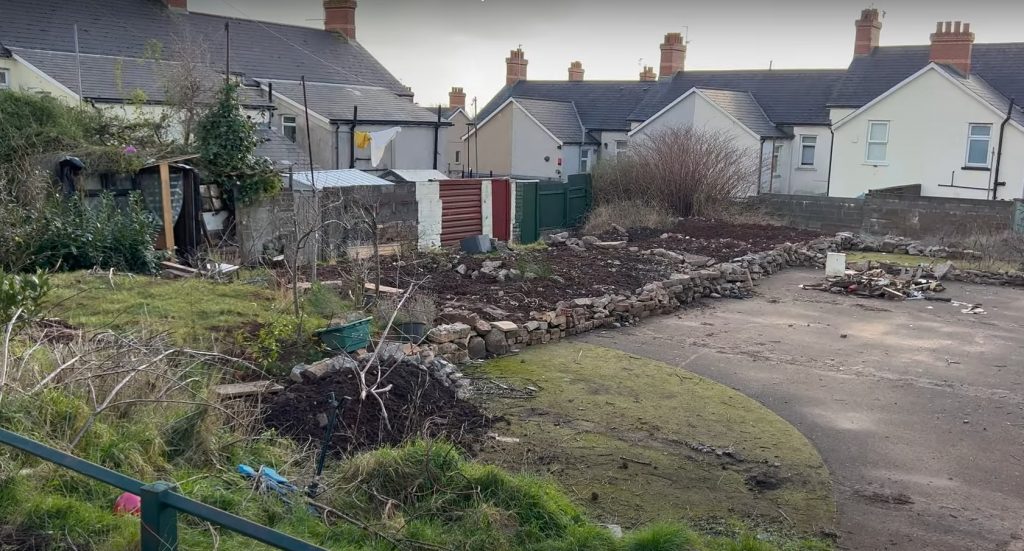 After seeing the state of the piece of land behind his house worsen and fearing that it would take on the form of other neglected spots in the area, Simon Martin decided he would try and bring it back into use as a community growing space.
However, he claims he was told by the council that if he didn't take steps to reverse his actions he could face the threat of a £50,000 fine for fly-tipping – an issue that blights Cadoxton according to Simon.
He said: "I am just hurt by it because I am trying to do a bit of good when there are people in this area who are quite happy to throw a mattress in the lane.
"They are quite happy to fly-tip in lanes and I am the reverse of that. I want good.
"It is hurtful when I am accused of fly-tipping."
In a video on his Real Ale Craft Beer YouTube channel, Simon said Vale of Glamorgan Council enforcement officers visited his house on February 1 to talk to him about the alleged fly-tipping.
He said this was a follow on call from an original visit that the council made to his property on January 20.
In his video, Simon claims the officers told him that he had been accused of fly-tipping and could either face a £50,000 fine or prison if the fine is not paid if he does not return the area to its original state.

According to Simon, the fly-tipping accusation related to the movement of earth on to the patch of land behind his house for use as topsoil.
In his video, he admits having put some of his own soil on to the land over the winter months, but claims that there were others who had also moved earth on to the space.
Simon said he "couldn't physically put all of that earth outside" between October and January. He added in his video: "There is no way I could move what seems like 20 tonnes of soil on my own. Not with my back problems, not with my arm problems."
He said: "As far as I am concerned, it is not fly-tipping because it is soil that has been moved no more than 10 meters from the same area.
"It is like for like soil. Nothing is contaminated there.
"When I think of fly-tipping, I think of empty barrels and mattresses and peoples' waste. This is not waste.
"This is soil that can be used to grass an area, to plant a tree, to re-wild an area."
Simon also insists that his actions are not intended as a land grab, saying he only wants the community to be able to make use of this patch of land in a positive way.
The space already has a range of plants growing there, including pear trees, apple trees, blackcurrant bushes, rosemary and lavender to name just a few.
In his video on the fly-tipping accusation, Simon takes viewers around some of his old childhood haunts and other areas of Cadoxton that have become overgrown.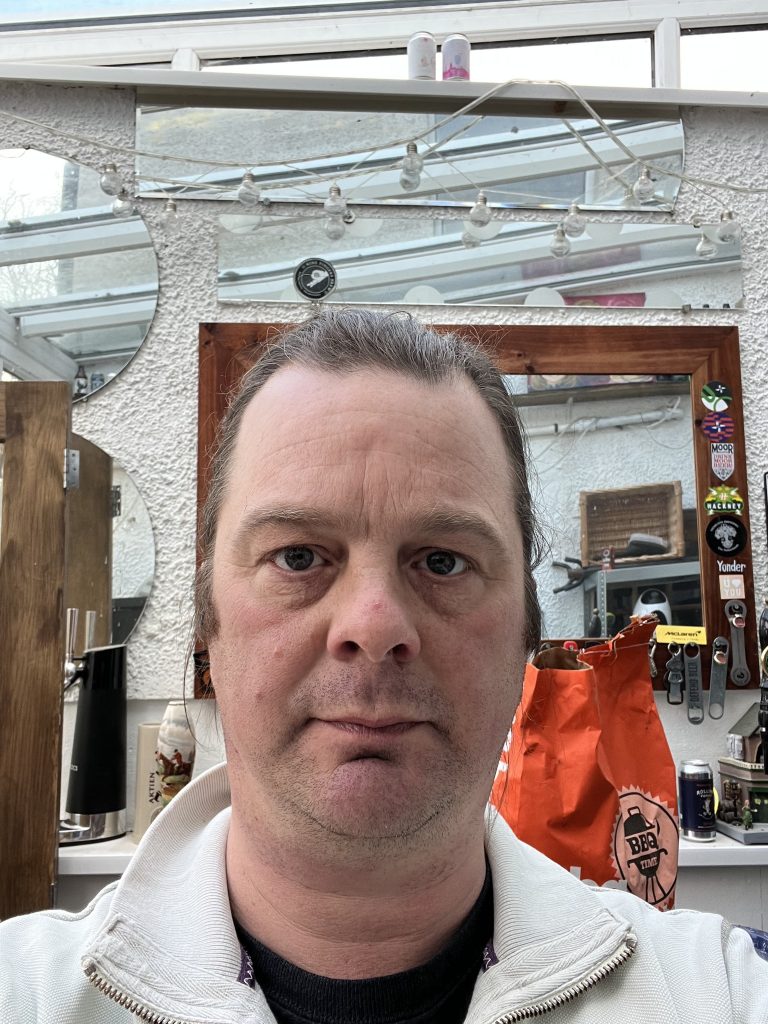 Simon, who is proud to be from Cadoxton, said it feels devastating to see the area in its current state.
He added: "I am 43 years of age and I have lived here all of my life and I have slowly seen the decline of the area and of the lanes and it is heartbreaking."
On his hopes for the continued use of the land as an allotment space, Simon said: "We are in a cost of living crisis. People need to eat, there is land that was an allotment previously."
He added: "It is not perfect conditions, but if they were to put some top soil on it, they would then be able to plant [and] take it back to what it was 140 years ago when the houses were built.
"It was land for people to grow vegetables on."
A Vale of Glamorgan Council spokesperson said: "Our Waste Crime Unit officers attended Mr. Martin's property after receiving a complaint from a nearby resident of a large amount of garden waste that had been deposited in the former playground to the rear of Moxon Street.
"Mr Martin was warned that his actions could be considered a very serious case of fly-tipping but no enforcement action has yet been taken. Our team had attended the property in response to a similar complaint in 2021.
"While the intention may have been to create allotments, in reality stone-borders have been placed along the rubberised surface of the playground and soil and turf deposited on top. There is a large pile of garden waste and the rear wall of Mr Martin's property also appears to have been knocked down to allow access.
"Shared community spaces can enhance many areas but the site to the rear of Moxon Street is wholly inappropriate for this use and no permission or guidance was sought prior to a very significant amount of what could be considered controlled waste was deposited on the surface of the playground.
"The Council's waste enforcement team has given Mr Martin the opportunity to remove the waste from the site and return it to its previous condition, action that would otherwise cost the Council thousands of pounds, before determining whether to consider a criminal prosecution. It is very much our hope that this can be resolved informally and amicably."