OPENREACH cabinets in Penarth have been turned into works of art as part of project between South Wales Police and local school children.
The usually plain green boxes have been transformed into eye-catching bright images of the Pier, Cosmeston and a Bear's Head – the Welsh translation of Penarth.
Year 6 pupils from Victoria Primary School designed the art and this week painted four boxes with the help of local graffiti artist Hurts So Good, aka Kyle Hill.
The project was organised by Police Community Support Officers Ceri Evans and Luke Short in partnership with the Vale Youth Service who provided funding.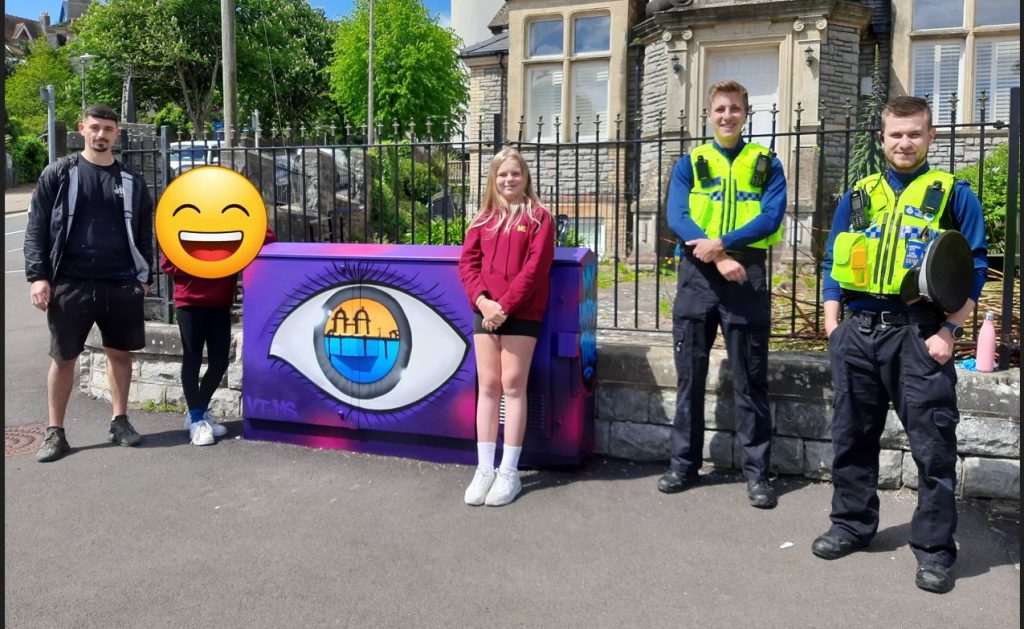 PCSO Ceri Evans said:"The aim of the project is for the children to learn and understand the negative impact graffiti and anti-social behaviour can have the community.
"The project will give the children the chance to make a positive difference to the local area and have a sense of pride with the painted artwork.

"In addition, the community will benefit by having these fantastic vibrant images dotted around town.
"These cabinets often become targets for graffiti tags. We also want this positive approach to prevent and deter offenders from causing such damage."
The newly painted cabinets can be found opposite the Pier, in the town centre near the roundabout, on the junction of Stanwell Road and Grove Terrace, and Windsor Road, Cogan.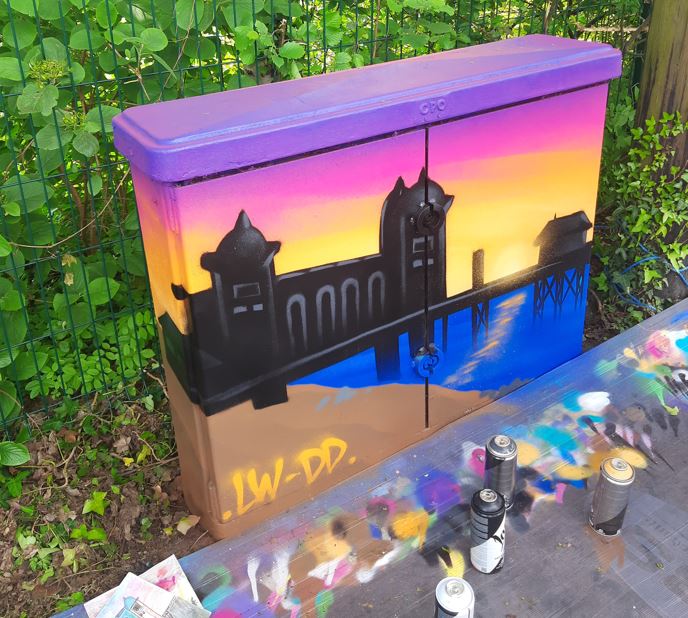 Mrs Hatton, a learning support assistant from Victoria Primary School, who accompanied the children during the sessions, said: "We think this project is great for both the community and the children who get to see their artwork on display."
There has been a positive response to the project with many members of the public stopping to admire the artwork and congratulate the pupils.