Chester FC have been warned about playing home matches with crowds as it would 'breach current Welsh Covid restrictions'.
Chester's Deva stadium, built 30 years ago, lies on the border of Wales and England.
Just off Bumpers Lane, the stadium and pitch are situated within Wales – with the club offices and front car parks in England.
It has been claimed that Chester had breached Wales' Covid rules over the Christmas period, as they hosted two matches whilst the Welsh Government introduced tighter Covid measures. These were;
28th December 2021, 2075 fans attended the Deva Stadium to watch Chester's 2-2 draw with AFC Fylde.
2nd January 2022, 2116 fans attended the Deva Stadium again, this time for a 1-1 draw against Telford.
The grounds are ONLY accessible by entering England, as the entrances lie on the other side of the border.
The Welsh government said the club was subjective to current guidelines, which banned crowds from Welsh stadiums.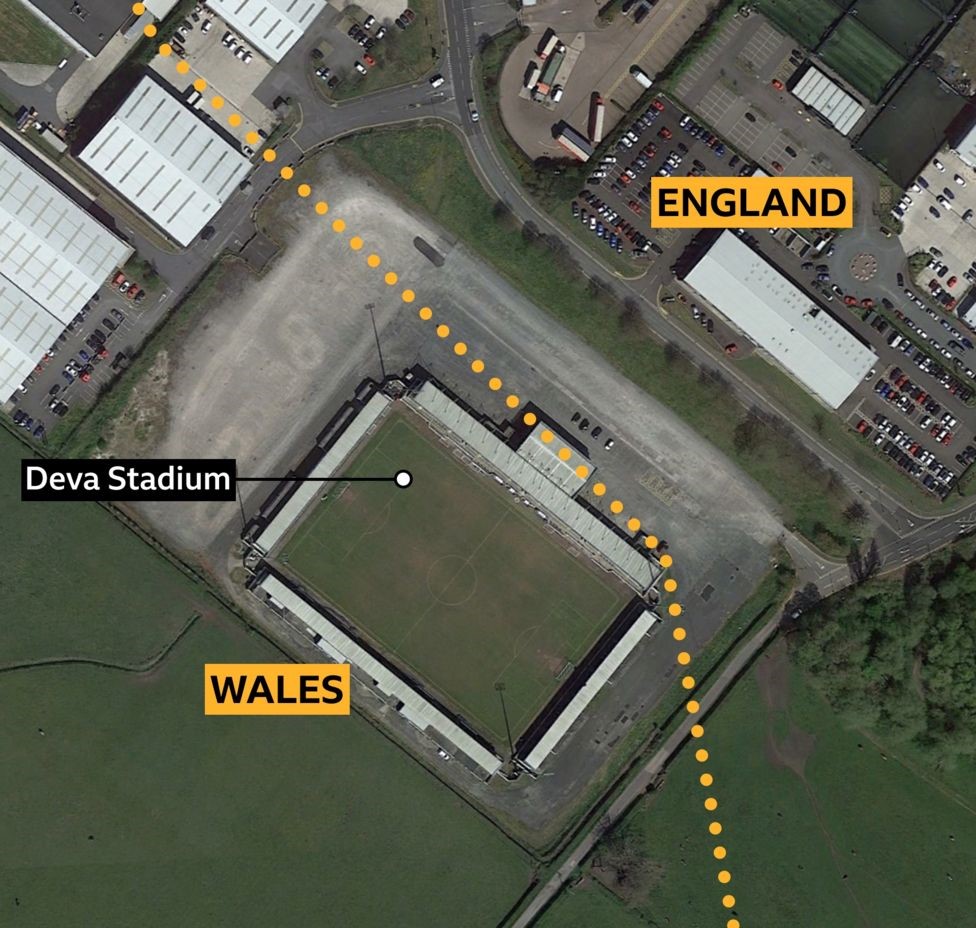 Regarding Chester FC, the facts are as follows:
Chester play in the English Football Pyramid System
They are only affiliated to the English Football Association, not the Welsh Football Association.
The stadium is on ground owned by Cheshire West and Chester Council, England.
The games are guarded by Cheshire Constabulary, England.
Andy Morris, the club's Chairman, said the issue is a 'real political football problem'.
Morris said: "It's been an age-old quiz question about playing in two countries, I think the question and the joke have unfortunately become a real issue for us at the moment. In terms of geography, the proportion of the stadium footprint is in Wales, clearly, that does cover the pitch.
"But importantly, from our perspective, the only entrance to the site is in England… its the only way you can get into stadium physically.
"The front door is in England, and it's on that basis that we've always been registered with an English registered office and that falls under English control or until the last few weeks."
It is unknown whether Chester will get permission to bypass current Welsh rules.
Vice chairman Jim Green said they were invited for a meeting last Friday. He said:
"We went into that meeting expecting it to be a conciliatory discussion to try and find a way forward.
"But we were presented with a letter on behalf of North Wales Police and Flintshire council warning us that, in their eyes, we had breached Coronavirus regulations in Wales and that, if we continued to play, that would mean further breaches.
"What we said in the meeting on Friday morning is that all parties need to take a step back, reflect and take some more legal advice."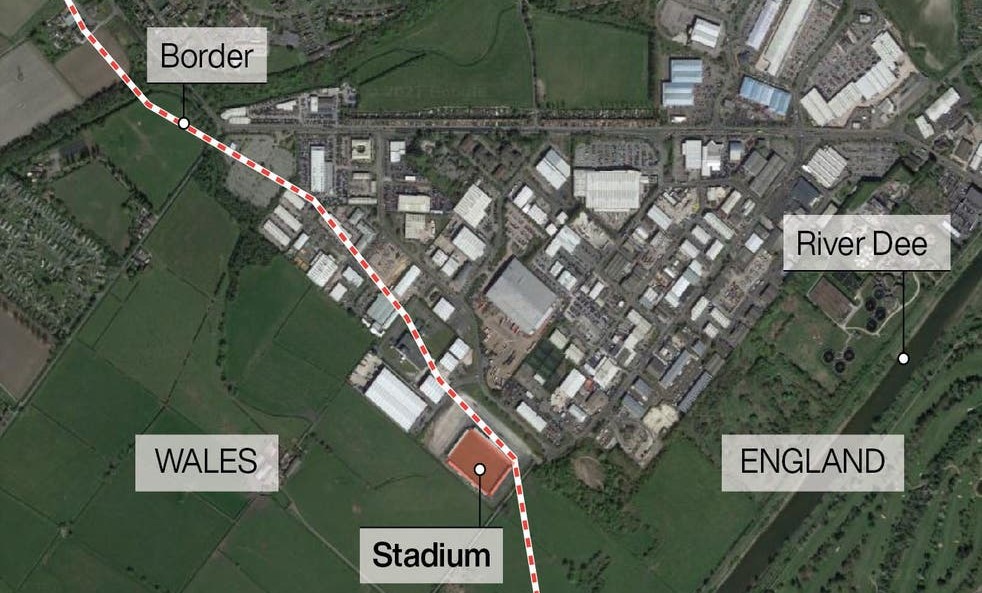 Chester have questioned why the situation wasn't been addressed during the first year of the pandemic.
Green made it clear that the conflict in decisions between now and December 2020 is apparent. He said:
"We were aware of what the regulations were in Wales and what the regulations were in England.
"But, if we go back to December 2020, we played two home games with fans inside the stadium. in line with English restrictions at that time.
"Back then, Wales was still in lockdown and Welsh clubs were playing behind closed doors. So, for us, there is precedent there."
The Vice Chairman has said he had been advised by the police to set up a fan zone on the English side of the border.
"They said we can have 2,000 people stood watching a giant screen in a fan park like you see during World Cup years.
"That's absolutely fine because that's in England, but we can't have socially distanced individuals in a Covid-secure compliance within a stadium. It's a farce."
Related posts