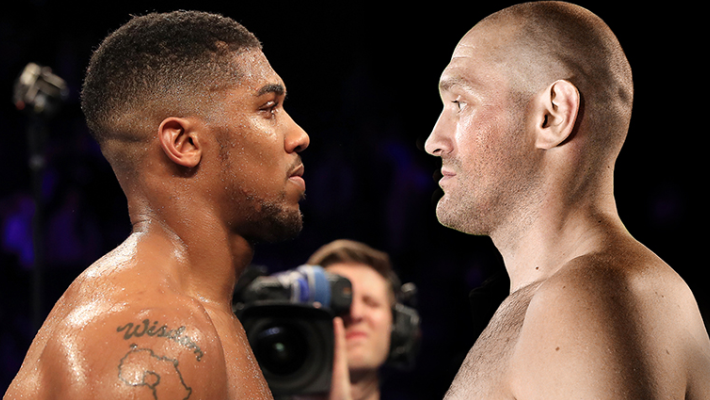 Eddie Hearn, the boxing promoter, has claimed that Cardiff's Principality Stadium is the only viable UK venue for a potential heavyweight fight between Tyson Fury and Anthony Joshua in December.
On Monday, Fury who was in Cardiff on Saturday for the WWE Clash at the Castle event has given Joshua an option to fight for a world title despite his recent loss to Ukrainian Oleksandr Usyk.
"I think you've all heard that I'm going to be fighting soon, in the next few months," Fury said on Twitter.
"I think that before I announce an opponent that I need to do this, just in case. Anthony Joshua, I know you've just lost a fight to Usyk and you're beltless at the moment, and I'd like to give you an opportunity to fight me for the WBC heavyweight championship of the world, and the lineal championship in the next few months.
"You're coming off a 12-round fight, so you're match fit, you're ready. I'm giving you a few months of notice. Let me know if you're interested. If not I will select another opponent. Thank you very much, and good night."
Joshua accepted the challenge, responding on Twitter: "Yea calm. I don't do the online discussions just for clout, so if you're real about it shout @258mgt. I'll be ready in December. Khalas."
Both boxers' representatives have been in talks about a prospective heavyweight battle between the two, and Joshua's promoter Hearn has claimed that if the fight takes place in December, Cardiff will be the only stadium capable of hosting the tantalising confrontation.
When questioned on Talksport by Ally McCoist if the bout will take place in the UK, Hearn answered, "That time of year, you'd only really have one possibility, which is the Millennium Stadium."
"You're leaving a huge amount of money behind to do the fight in the UK, but, guess what, these two also have a huge amount of money."
He added: "We've got our plan in place. We've known what the original plan was. Since he walked out of that ring after getting defeated by Usyk, until a day ago, we've been working on that plan to bring AJ back and move him towards the world heavyweight title.
"If this opportunity presents itself, fantastic. But we've got to keep the move going because I think this is an exciting time for AJ, especially if he gets a shot at Fury. I believe this fight will happen. Will it happen in December? I have my doubts, but we're ready to talk."
Related posts