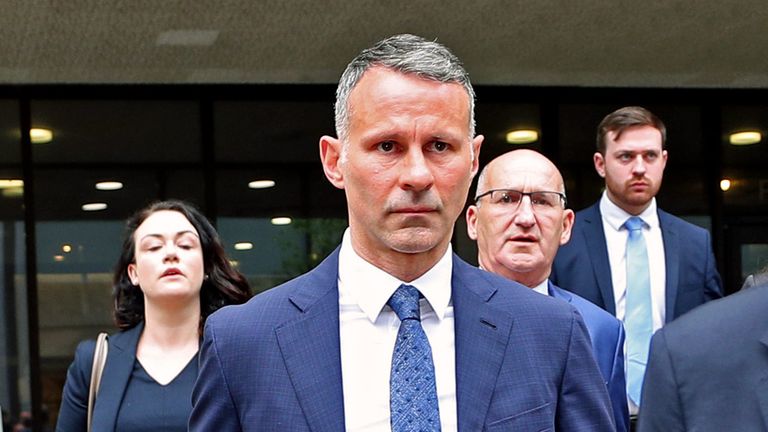 The trial of Wales boss Ryan Giggs has been adjourned over a lack of court space, moving to August 8th.
On January 24th, Giggs was meant to go on trial at Manchester Crown Court having been accused of assault and coercive behavior.
According to a pre-trial hearing, there was nowhere in the building to hear the case.
All parties have agreed to the new date, with the trial set to last 5 days at the minimum.
Chris Daw (Giggs' barrister), QC, said his client was "extremely disappointed".
Ryan Giggs has pleaded not guilty to using controlling behavior and assaulting his ex-girlfriend.
On top of this, the ex-Man United midfielder has pleaded not guilty to a charge of common assault – accused of beating on his ex-girlfriend's younger sister.
Judge Hilary Manley said: "Unfortunately it has become necessary to vacate this trial from the list.
"The reason for this is because there is not a court available to accommodate this trial.
"Due to the large backlog of court cases, which has been exacerbated by the pandemic and the need for social distancing, this is a situation which is a daily reality for the criminal courts."
Ryan Giggs is one of the most decorated footballers in history, with his Manchester United career spanning decades.
Giggs spent 24 years at Manchester United, and holds the record for the most assists in Premier League history.
In 2007, he was given an OBE – as well as winning BBC SPOTY in 2009.
He is the currently on leave as the manager of the Welsh international football team, where Rob Page is currently in charge.
It is unknown whether Giggs will take back the reigns of the Welsh team.
Related posts