TODAY (Jan 25) marks the Welsh celebration of Dydd Santes Dwynwen, or St Dwynwen's Day. A welsh tradition which is slowly gaining favour again.
By the middle of the twentieth century, it appeared as though the celebration of Santes Dwynwen, the patron saint of lovers, had diminished.
Vera Williams, a student at University College Bangor in the 1960s, resolved to take matters into her own hands and give St Dwynwen the attention she deserved.
She convinced a local printing company to publish a set of four cards drawn by local artist Elis Gwyn Jones and his Pwllheli Grammar School students.
This modern-day commemoration of St Dwynwen's Day, which has grown in popularity in recent years, is the latest in a long line of reinventions of Dwynwen's story in the 1500 years since her death.
St Dwynwen was a fourth-century Welsh Princess who became the Patron Saint of Lovers and Sick Animals. Unlike the well-known Patron Saint Dewi (David), there is little information about St Dwynwen due to a lack of written facts about her. Her story is a combination of legend and speculation.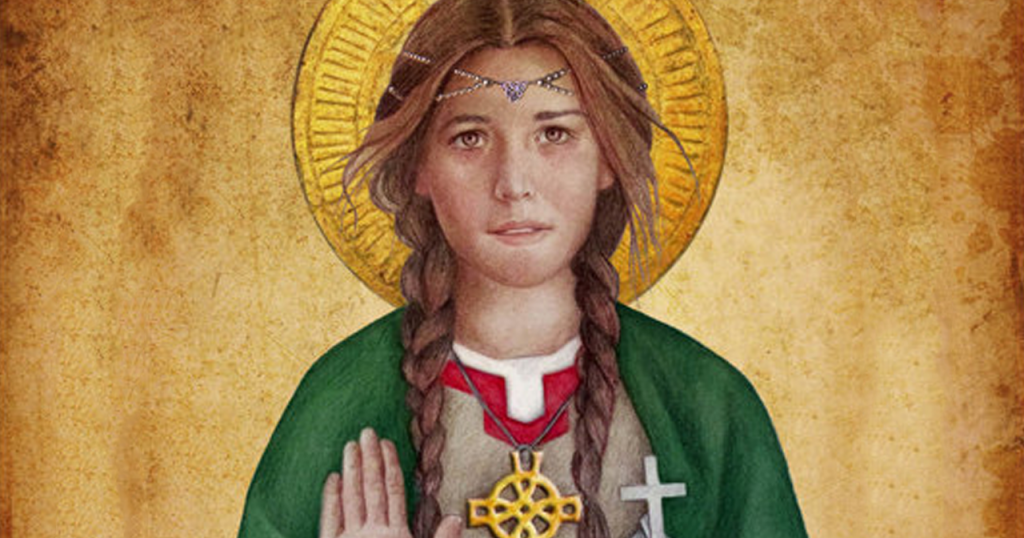 However, it is believed that Dwynwen was the most beautiful of King Brychan Brycheiniog's 24 daughters.
Dwynwen fell in love with Maelon Dafodrill, a local man, but her father had already offered her hand in marriage to someone else.
In an attempt to escape her furious father, the princess ran away to the woods, which people believe is now the Brecon Beacons National Park, and she begged God for assistance.
Dwynwen was visited by an angel shortly after falling asleep, who offered her a potion that would erase Maelon from her memories.
Dwynwen took the potion in a tired haze, only to discover that it had turned her lover Maelon into a block of ice.
The heartbroken Princess was granted three wishes from God. Her first wish was for Maelon to be unfrozen and released. Her second wish was for God to promise to help all true lovers to achieve their dreams with their partner. Finally, her third wish was that she would never marry.
As a way of thanking God for his actions, Dwynwen relocated to Llanddwyn where she became a nun, started her own convent, and devoted her life to God.
She spent her time there praying for future lovers to have better luck in love than she did, as well as studying herbs and treating all who needed help, up until her death in 465AD.
For Welsh lovers, an old well near her convent became a place of pilgrimage. Remains of her church can still be seen today.
People can commemorate St Dwynwen by exchanging cards and gifts with their loved ones, similar to how they commemorate Valentine's Day. Some people will carve lovespoons for their partners, while others will treat their partners to a romantic lunch. St Dwynwen's Day can be celebrated in any way that Valentine's Day is celebrated.