A pint of Guinness is an experience you have to have when you visit Ireland.
The famously Irish drink is known and loved around the world, especially on St Patrick's Day, being sold in over 150 countries and with 10 million glasses enjoyed every single year.
But was it actually a Welsh drink that was stolen by the Irish?
Recent claims suggest so, although there is a fierce debate about the validity of such claims.
To begin, let's go through the accepted history of Guiness, before we examine the most recent claims.
According to Guiness, in 1759, at the age of 34, Arthur Guinness signed a lease for the St. James's Gate Brewery, Dublin. He leased the brewery for 9000 years at an annual rent of £45.
The brewery was only 4 acres in size, disused, and had little brewing equipment. Despite this, Arthur quickly built up a successful trade and by 1769 he had begun to export his beer to England.
Arthur Guinness began by brewing ale at St. James's Gate. In the 1770s, he began brewing 'porter', a new type of English beer, invented in London in 1722 by a brewer named Ralph Harwood.
Porter was different from ale because it was brewed using roasted barley, giving the beer a dark ruby colour and rich aroma. Arthur's porter was successful and in 1799 he decided to stop brewing ale altogether, and concentrate on porter alone.
Arthur Guinness brewed different types of porter to suit different tastes, including a special export beer called 'West India Porter'. This beer is still brewed today and is now known as Guiness Foreign Extra Stout.
It accounts for 45% of all Guiness sales globally and is popular in Asia, Africa and the Caribbean.
By the time Arthur died in 1803, he had built a successful brewing business, with a promising export trade.
However, locals from Llanfairfechan, near Bangor, claim to have identified the site of a tavern from where they claim Arthur Guinness stole the recipe for his famous stout in the 1750s.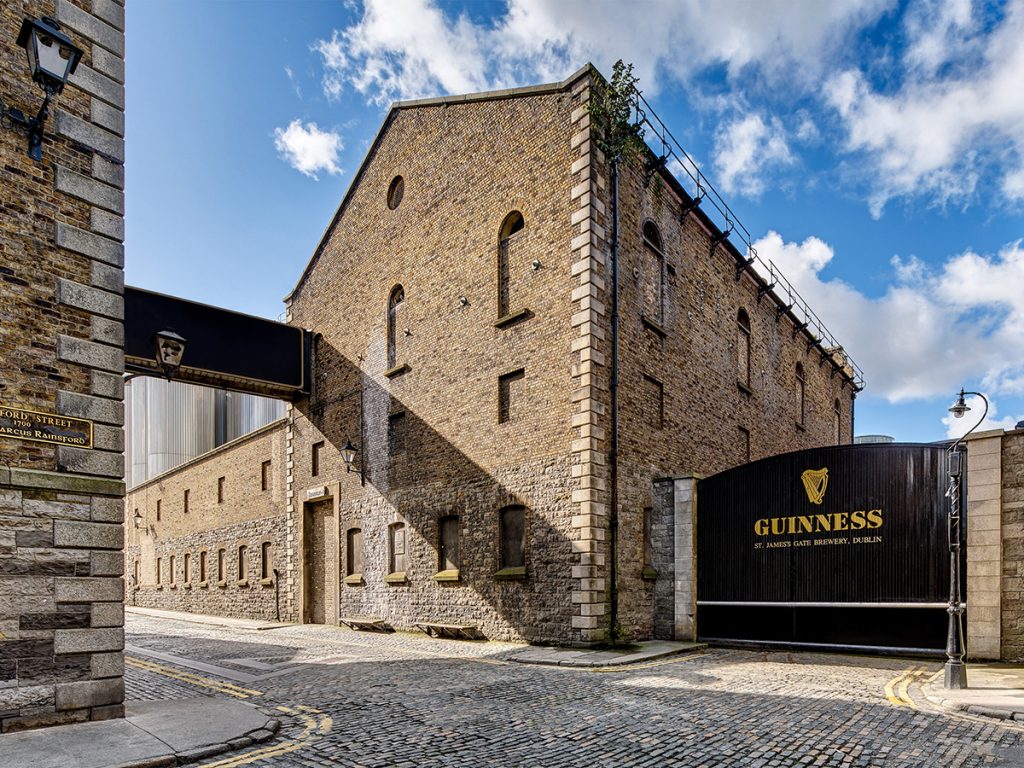 In a twist straight from the firm's advertising campaign – 'Not everything in black and white makes sense' – the Welsh claim suggests that Guinness should be rechristened Gynwys.
Welsh local historian Deiniol ap Dafydd says it would not have made commercial sense for Arthur Guinness to transport porter all the way from London: the costs would have put the drink beyond most people's pockets.
And, he adds, it would have been a risky undertaking. In the eighteenth century the two-day crossing to Dublin was made from Holyhead on Anglesey.
But before the construction of bridges at Conwy and the Menai Strait, Holyhead could only be reached by traversing the mountains of Snowdonia – a superhuman feat with a cargo of drink.
The claim has been given added weight by the identification of the site where Arthur Guinness is believed to have stopped on the last leg of his journeys to Holyhead.
Two cottages are still standing – one known as Llety, the Welsh word for place of rest, was where the mail coach stopped overnight, and the other was then a tavern where a local black ale was brewed.
That building is still known by its original name – Gwyn du, or 'black wine'.
Ap Dafydd said: "There is a very strong chance that the drink that inspired Arthur Guinness came from a small pub just outside Llanfairfechan on the north Wales coast on the main coaching route between London and Dublin.
"Most probably the coach was going from London to Dublin and it would be reaching the top of the last mountain pass and at that point you could put a little bit more weight on the back of the wagon.
"If people enjoyed their last drink there they would say let's take a casket of this home with us and by taking it over to Dublin most probably that's where Arthur Guinness would have come across it.
"The ale was renowned for being much darker, smoother and deeper than porter – much more like what we know today as Guinness.
"My view is that Mr Guinness tasted a whole range of local brews on his journey between London and Holyhead, but it was the black wine that took his fancy. It is what was to become Guinness."
In another theory, In The Thirsty Dragon author Lyn Ebenezer claims Welshman Arthur Price left Pigeonsford, in Cardiganshire, in the 18th century for Ireland and took his recipe for the drink that was to become Guinness with him.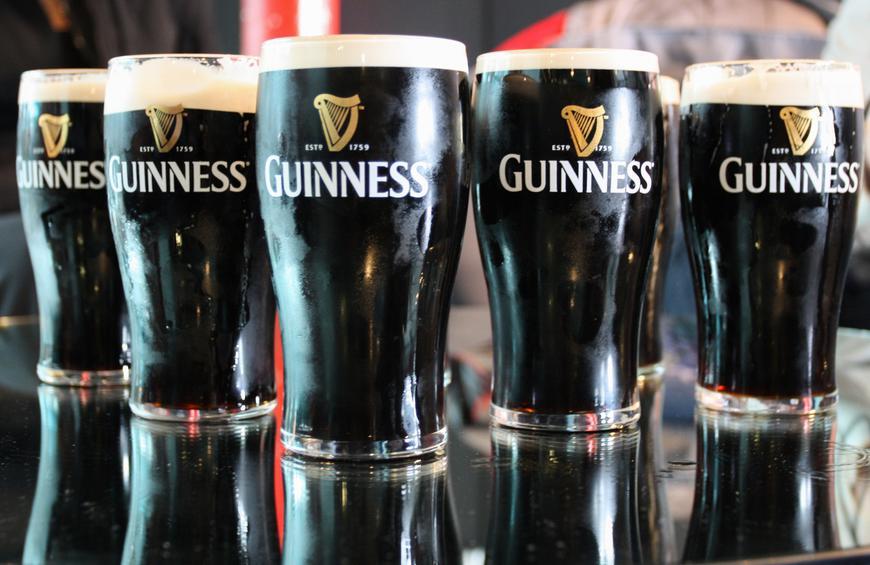 Price went on to become the last Protestant Archbishop of Cashel, in Ireland, where he earned a reputation for the warmth of his hospitality and the strength of his drink.
When he died Price left behind the recipe for Guinness in a communion letter, claims Mr Ebenezer. "The churches and the abbeys were well-known at that time for their brewing. Pilgrims as well as Christian brothers would be entertained in the abbeys," Mr Ebenezer wrote.
"And this fellow (Arthur Price) was well-known, even though it was a Protestant abbey, for his dark-coloured or black beer."
When Price was a simple rector and before he became archbishop he took on Richard Guinness as a servant or "land steward".
When Richard had a son he named him Arthur as a mark of respect to his employer and Price accepted his servant's invitation to become the child's godfather.
In his book Ebenezer cites an article in the Welsh folk magazine Llafar Gwlad by the author T Llew Jones, which details the connection between the Guinnesses and Price.
In the article Llew Jones outlines how Richard Guinness organised the brewing at the archbishop's palace, overseeing the creation of a drink of a "very palatable" nature.
This, claims Jones, shows that the recipe for the "black beer" reached the palace with the servant, or had belonged to the priest for some time and Guinness had found a better method of brewing.
When the young Arthur Guinness, pictured inset, grew up he took on his father's role and the drink was gaining a huge following among powerful dignitaries at the palace.
Arthur was bequeathed money by the archbishop and he used the money to open his first brewery in 1756.
The truth is we are likely to never know the true origins of the drink – and really, it doesn't matter, because Guiness is now considered a staple of Ireland, but it's fascinating to see how many possible origins of the drink exist here in Wales.