Milford United Football Club have announced that the Milford Haven Roundtable – amongst other organisations – have decided to support the club for another year following their success in working together over the last 12 months.
Milford Haven Roundtable is 'part of the Largest Voluntary Organisation For Young Men'. They are a 'group of like minded men who aim to have fun, help their community and develop new skills.'
For some time now, the Roundtable has built a prestige reputation in what they do, and to remind those unaware, they are a charitable organisation responsible for local fun events such as Milford Haven Carnival, Milford Haven Firework Display and Santa's Tour of Milford Haven amongst others.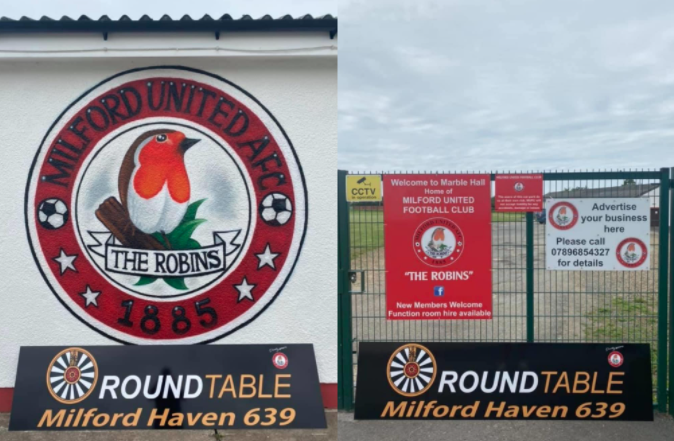 It is fantastic to see local organisations supporting their neighbours, especially one in such close vicinity to one another – which allows for direct support for each-other.
Milford United Football Club have announced other supporting companies this week as well which is not to go unnoticed. GENUS CARE, JRJ'S GARDEN SERVICES, CAA PAINTING & DECORATING SPECIALIST and D-SIGN STUDIO are those that have offered their support to the club.
We wish all the best for the rest of the season for Milford United!