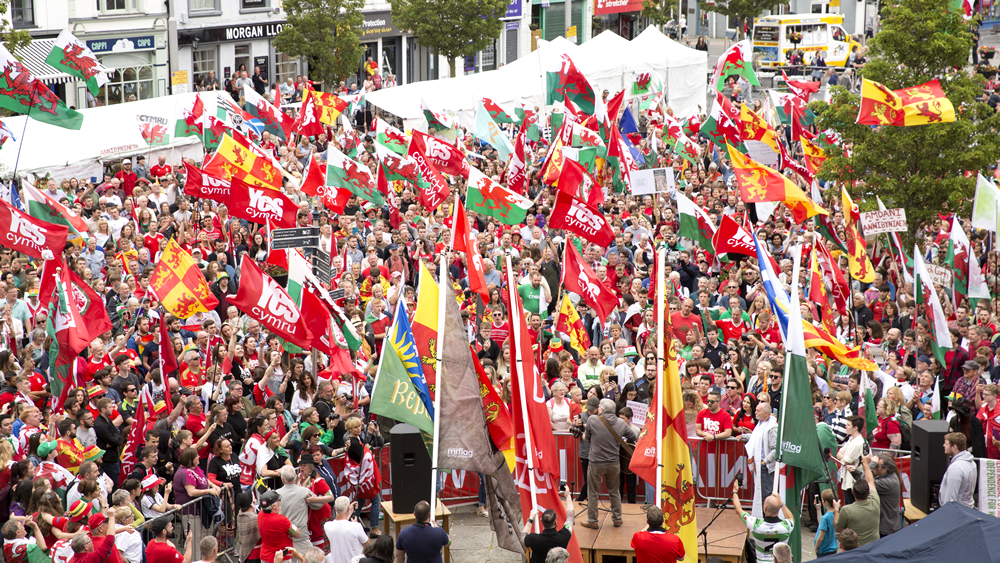 IN RECENT years, the phrase "independence" has been heavily connected to both Brexit and Scotland, but now you're probably hearing it a lot more about Wales.
This, largely, is thanks to YesCymru, whose membership has jumped to 17,000 as of January, and continues to steadily grow.
When compared to the 2,000 who were registered at the start of 2020, that figure becomes even more impressive.
Chairman Sion Jobbins has achieved this, he says, by working to reach people who otherwise wouldn't be politically engaged – ranging from the young to the working class.
In a, which proclaimed that "Independence for Wales is on the rise," Sion said: "Support for independence is the strongest it's ever been, with 33% of the people of Wales now saying that they would vote for Welsh independence if a referendum was held tomorrow. That's a 6 point increase from January, and a massive 11 point increase since December last year.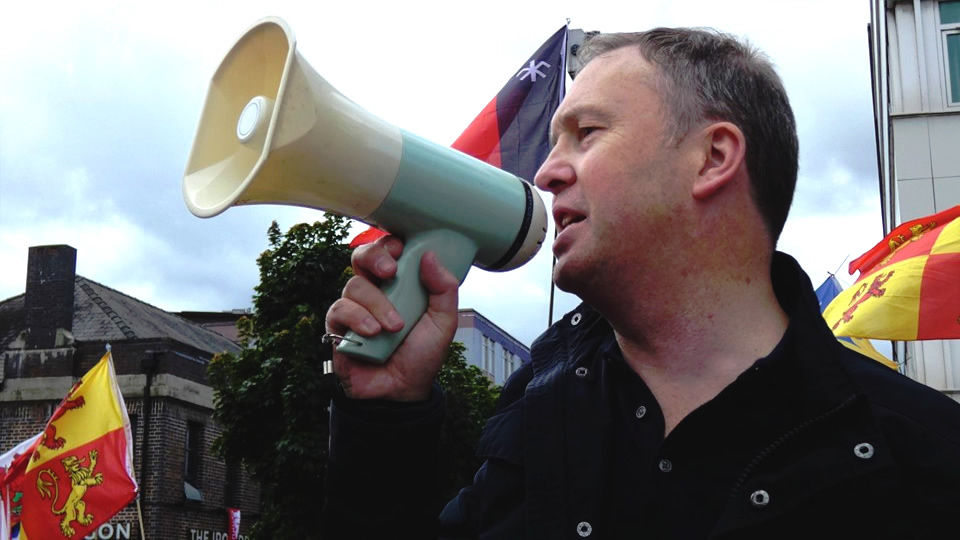 "It's very clear that more and more people are coming to the conclusion that Westminster doesn't work for Wales. We've seen this not only with the poll results, but with a huge surge in YesCymru membership, recently hitting 15,000 paid up members, where we were at around 2,500 in January. That's more members than nearly every political party in Wales.
"In light of Boris Johnson's comments on devolution being 'a disaster', and our recent poll that showed 59% would vote for devo-max in a referendum – a move that stops just short of independence – it really is time for the Welsh Government to get serious about what it wants to happen, and make its constitutional position clear. The status quo just isn't an option anymore.
"People want change, but that change won't come from Westminster. Change is happening in the minds of people across Wales, but with the Senedd elections on the horizon, it needs to be reflected in the members voted into the Senedd. Wales has to vote for people who won't wait for orders or favours from Westminster, we have to vote for the change we want."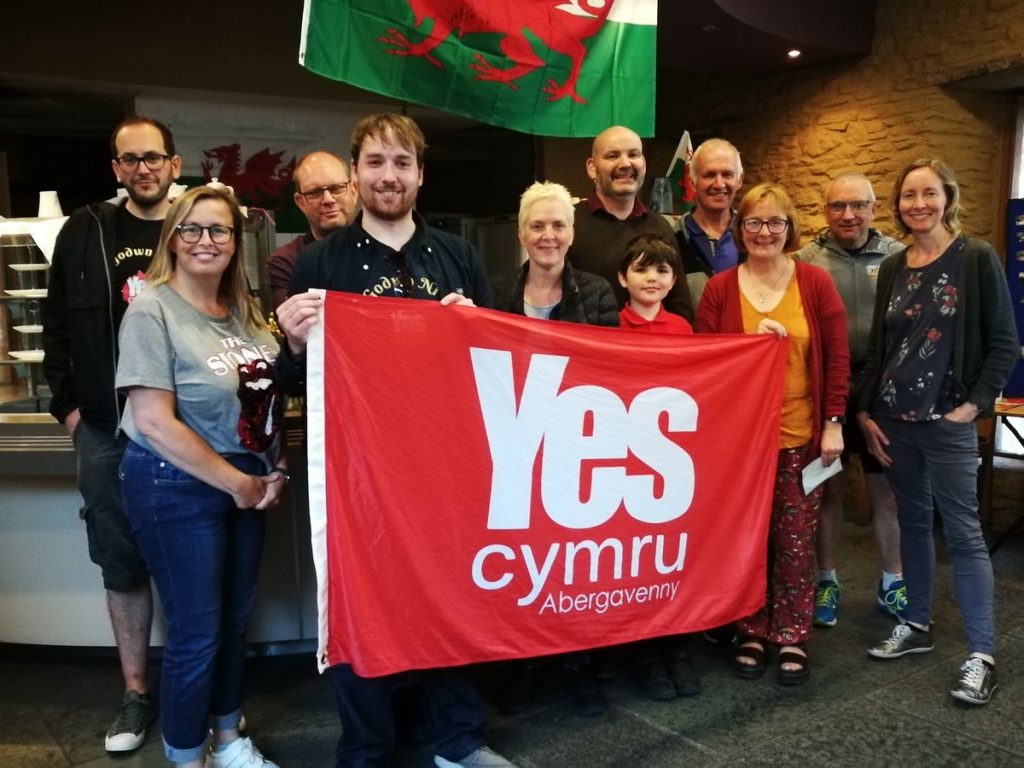 With devolution from within the United Kingdom front and centre in the organisation's policy, the head-on approach is proving to be getting attention.
However, mixed messages have been sent, with not all ideologies of the supporters matching those who represent the move.
In a Twitter post, the YesCymru said that "it's Unionism we take umbrage with" in response to a message criticising the Conservative party.
When asked to clarify this statement, Mr Jobbins said there was room for Conservatism within YesCymru.
"We know about 10% of people who vote Tory actually would vote for independence… there is room there for conservative-minded people," he said.
So what has spurred this recent support?
For starters, independence has been in the news a lot more lately.
In September 2020, a Plaid Cymru group said that two referendums should be held on the nation's future place in the United Kingdom.
Led by former MP Elfyn Llwyd, it says a Plaid government in Cardiff should hold a "multi-choice" referendum to gauge views.
However, a spokesperson for the movement recognised that holding the country to any referendum choice would be difficult.
The spokesperson said: "Such a poll would be the most difficult element of the proposal to accommodate within the Senedd's legislative competence.
"A referendum involving the question of whether Wales should be an independent, sovereign state clearly relates to the union of Wales and England.
"Any legislation aiming to hold such a referendum is therefore outside the competence of the Senedd to enact."
And, of course, like most things these days, the issue also comes back to Brexit.
The Plaid Cymru group insisted that it was "firmly of the view that the long-term destiny of an independent Wales should be as a full member of the European Union."
The group went as far to say that talks with the Scottish Government about the possibility of a "confederal relationship" were also on the table.
"Wales' economic position is not because the country is too small or too poor, but because it is trapped within an economy overwhelmingly shaped in the interests of the City of London," the group added.
When Scotland asked their population in 2014 during their referendum if the country should have independence, 45% supported the idea.
So is Wales anywhere near reaching that sort of figure?
Almost certainly not.
Whilst the growth in support of YesCymru is impressive, it makes up less than 1% of Wales' population.
Furthermore, recent polls suggest that 32% were in support of Welsh independence, whilst 68% were against.
The sentiment is strongest amongst the younger voters, with 43% supporting it within the 18-24 age bracket and 42% within the 25-49 age bracket.
What drove these responses? Unsurprisingly, it was the recent actions of Westminster and Cardiff Bay, including:
The revelations about Dominic Cummings' trip to Durham
When Wales stuck to the 'stay at home' message while England unlocked
The Prime Minister's announcement of England's November lockdown and the Chancellor's decision to extend the furlough scheme during this time.
So with YesCymru and Plaid Cymru both voicing their support for independence, what has First Minister Mark Drakeford said?
Plais MS Helen Mary Jones in the Senedd last week asked him herself.
She said: "Given how Wales has faired for many decades, through the Thatcher years in the 1980s, 15 years of a Westminster Labour Government that didn't reform the Barnett formula, leaving Wales worse off, 11 years of Tory-led austerity and now the disgrace that it is the shared prosperity fund, does the First Minister now accept that it is decades since the redistributive potential of the United Kingdom, to which he often refers, has come anywhere near to being fulfilled?
"And does he now agree with me that it's time for us here in Wales to look after ourselves and each other, using the economic levers available to an independent nation to rebuild our economy and end poverty?"
In response, Mr Drakeford said: "No I don't as the Member knows. She's very unfair in her characterisation of the last Labour government. During the last Labour government, the cash available to the National Assembly grew by 10% every single year in the first term of this institution. It grew in real terms in every year that Labour was in power."
"It is absolutely possible to use the United Kingdom as an engine for redistribution, and the last Labour government demonstrated that year in and year out.
"The temporary failure of the current occupants of power at Westminster to do that should not be confused for an argument that the system is incapable of delivering what I believe it is capable of doing and which will be in Wales' interests."
Related posts