FIFTEEN council houses on a sloping Llanelli estate have been empty for years due to drainage and subsidence issues, it has emerged.
Carmarthenshire Council commissioned an external consultant in 2020 to survey Danybanc. Drainage and retaining and boundary wall problems were identified.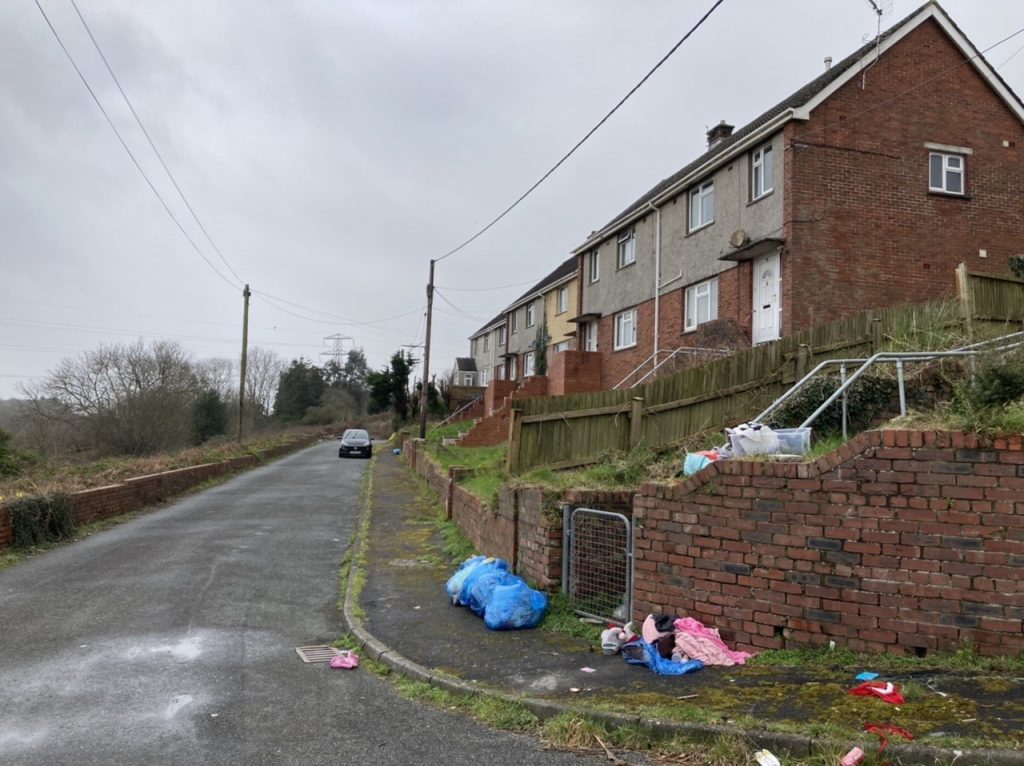 The authority is expecting a further report in the coming weeks outlining what can be done to rectify the issues. One house was empty due to subsidence, it said, and 14 were vacant for drainage reasons, the authority said this week. They've been empty for three years on average.
The issues at Danybanc were raised by Dafen and Felinfoel councillor Rob Evans at a council scrutiny meeting last month. "People don't want to live there if they see dilapidated homes," he said.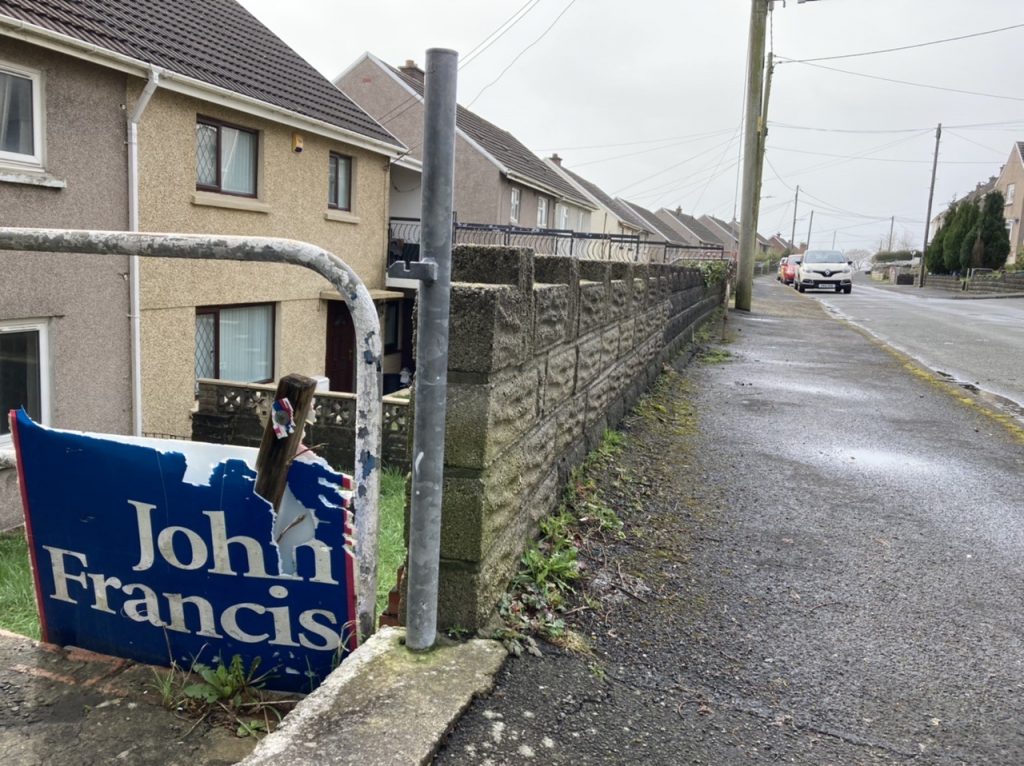 It was not clear at the meeting how many properties were affected, but Cllr Evans said he wanted to see action taken sooner rather than later.
Jonathan Fearn, the council's head of housing property and strategic projects, said Danybanc was experiencing subsidence and that work to remedy the issues was being developed as quickly as possible but would take "some years" to conclude.
The council provided a more detailed picture of the situation in answer to questions from the Local Democracy Reporting Service.
Cabinet member for homes and deputy council leader, Cllr Linda Evans, said: "A number of properties on the estate are currently empty in order to carry out subsidence works, much needed site wide drainage improvements and a more comprehensive investment programme of energy efficiency works that will be easier to carry out when tenants are not in situ. We are also planning to carry out a further upgrading scheme for all the council homes on site.
"To enable us to carry out the works, we will need to go out to tender and appoint a contractor to deliver the improvement programme. This will be possible once we receive the final surveys that will enable us to produce a scope of works to go out to tender as soon as possible."
The surveys commissioned by the authority have been limited to homes in its ownership.

Danybanc residents seemed aware of subsidence and drainage issues, with one council tenant saying the garden had sunk and that flooring had become uneven at her three-bed house.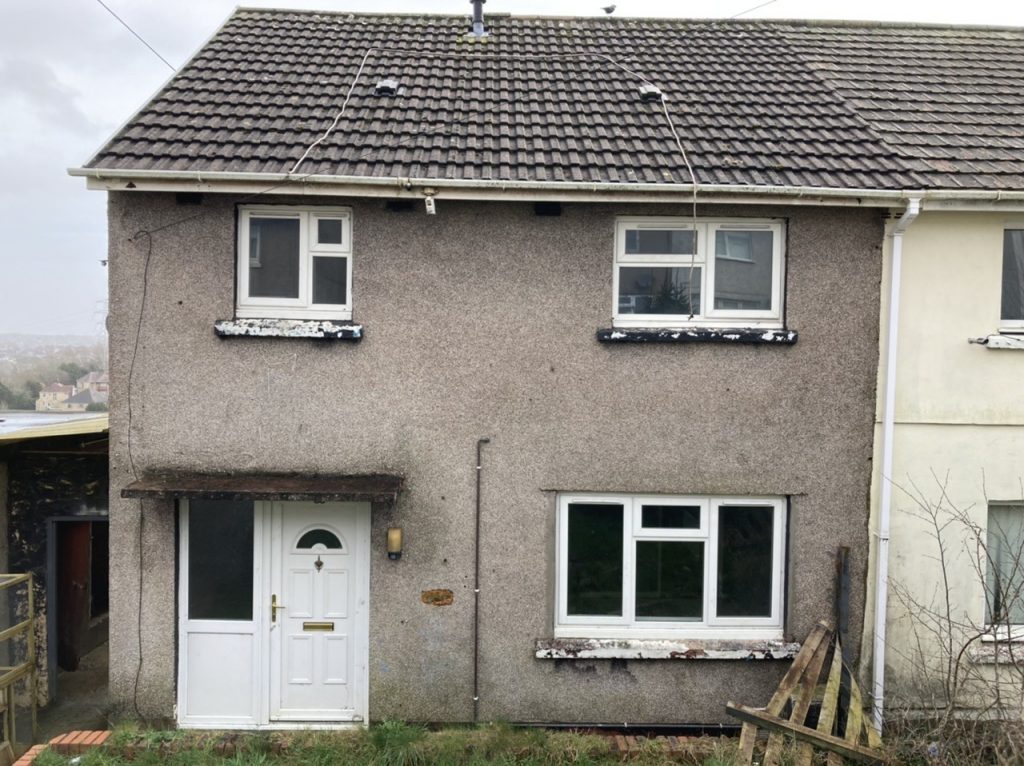 "If you put a battery on the floor it will roll," said the woman, who asked not to be named. "I've got a crack in my bedroom wall – a structural engineer has taken a look at it."
She said there were fewer people living at Danybanc than when she moved in nine years ago. The woman said it was a shame that houses were unoccupied but that the issues needed to be resolved. In her view, affected homes needed "bulldozing".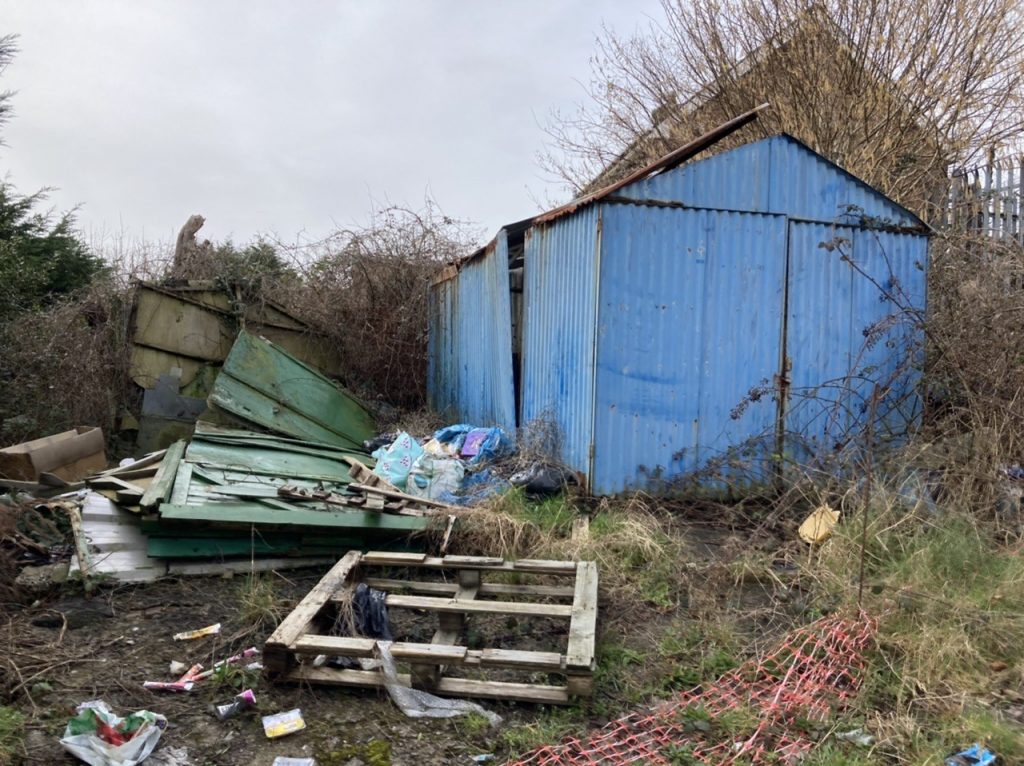 A longer-term Danybanc resident, who asked not to be named, also said fewer people lived there and that it was quieter and calmer than in the past.
"I moved here 21 years ago and it was really rough then," he said.
A woman who bought her house on Danybanc 15 years ago said her property was fine, with a nice garden and sea views from the front bedroom. "Quite a few people have moved," she said.
Danybanc straddles two streets. There are some modern-looking homes, others appear rather forlorn and unkempt.
The council has brought back more than 700 empty homes into use over the past few years in Carmarthenshire. From next April, owners of long-term empty homes will pay a council tax premium.
The authority manages more than 9,000 council houses and flats, builds new ones, and has recently earmarked several plots of land and properties deemed surplus to be used for affordable housing. These include the former Lakefield and Copperworks schools, Llanelli, 5-8 Spilman Street, Carmarthen, and land adjacent to Carmarthen Leisure Centre. The decision to appropriate these sites for housing is currently subject to a "call-in" period, which ends on March 17.
A further two plots – at Cwm y Nant, Llanelli, and land at Llanfair, Llandovery – are also to appropriated for potential future housing.