PROPOSALS for a 56-mile section of pylons and cables from a planned wind farm in Powys to a national grid connection point in Carmarthenshire have generated a huge response.
There are strong feelings about the preferred route of the Green GEN Towy Usk project, as it is known, particularly in Carmarthenshire's Towy Valley. Campaigners want the cables buried underground.
Green GEN Cymru – part of the Bute Energy group – has said that doing so would cost seven to 10 times as much as overhead ones.
There have long been calls to upgrade the electricity grid in Mid Wales, and the Welsh Government wants all the country's electricity to be 100% renewable by 2035.

In this article Bute Energy grid director Gareth Williams replies to questions from the Local Democracy Reporting Service about the proposals. He reveals that ways of installing cables underground, which may be cheaper than traditional methods, will be explored.
More than 2,500 people took part in an initial round of consultation, which ended last month, and Green GEN will review feedback before developing a detailed design and alignment of the scheme. It expects to submit an application to planning and environment decisions Wales – formerly planning inspectorate Wales – in 2025. Welsh ministers will have the final say.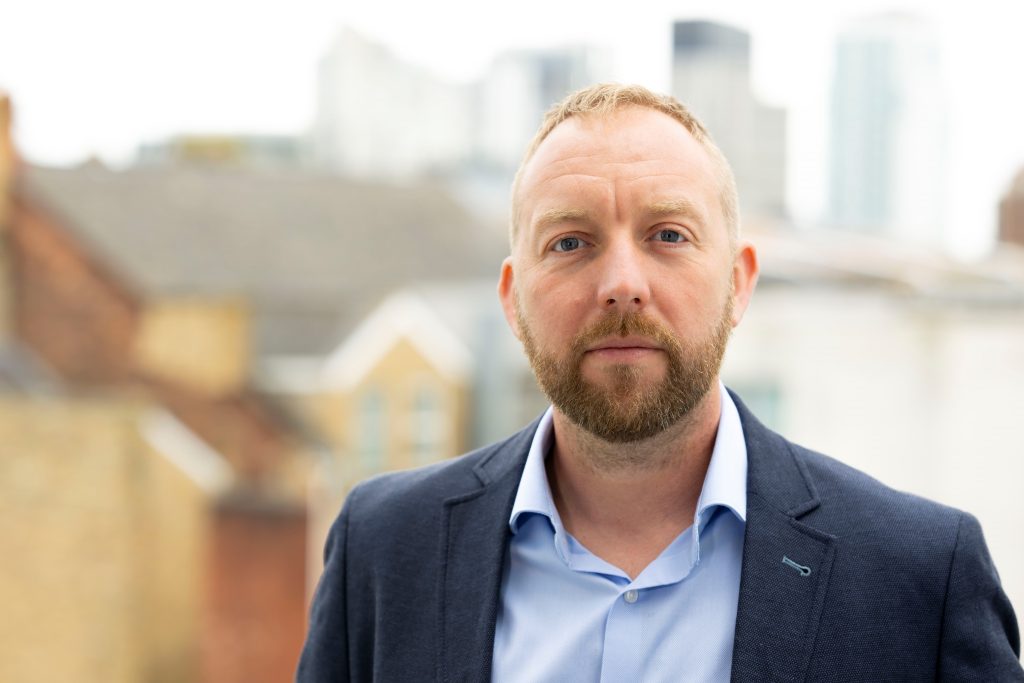 The preferred route
The preferred route from Bute Energy's planned wind farm in the Radnor Forest, Powys, heads south-west to a point east of Builth Wells, then continues towards Llangammarch Wells.

It then meets the railway line north of Abercrychan, near Llandovery, crosses the A40 and the River Towy and is contained within what Green GEN described as a side valley away from the main Towy Valley.
The cables and 27m high pylons continue south-west to a point north of Rhosmaen, near Llandeilo. The final stretch passes west of Llanarthne, crosses the A48, and finally joins an existing national grid transmission line north of Llandyfaelog. Llandyfaelog is between Kidwelly and Carmarthen, slightly nearer Kidwelly.
Interview with Gareth Williams
Question: Have you been surprised by the strong opposition to the preferred route, especially through the Towy Valley?

Answer (Gareth Williams): We really appreciate local people taking the time to give us their views on our proposals. It's been good to speak to them about our plans – and there's broad agreement that renewable energy has an important role to play in responding to the climate emergency.
But we know that people have differing views on new infrastructure, and we are focused on causing the least disturbance to the environment and those who live, work and enjoy recreation close to our proposals. We have a lot of work to do to develop our plans looking at how we can further reduce their impact on communities and individual properties.
Question: Have you been to the Towy Valley yourself, and if so what do you think of it in terms of its landscape?
Answer: I have been to the Towy Valley many times – an area noted for its cultural heritage and environmental diversity. Over the next few months we will be reviewing feedback from local people, along with reports from environmental and technical surveys, and use it to sympathetically evolve the design and routing of the project, responding to the issues raised in the first round of consultation.
I am focused on keeping the potential impact on areas along the route, including the Towy Valley, to a minimum.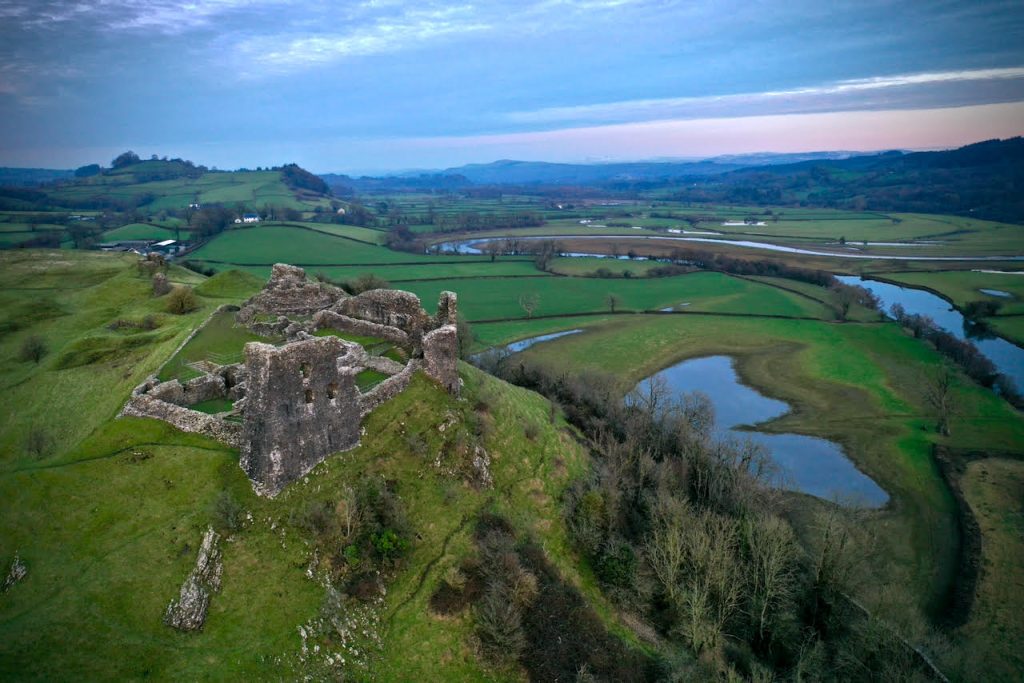 Question: Has there been much support for the preferred route proposal?
Answer: It's been important to us to consult in the early stages of the project so that local people and communities can influence how the project evolves. We've received a range of views from local people and other stakeholders about the route we have chosen, and views on the different routes we considered to connect clean energy to the grid.
On the whole, people have understood why the route we have put forward is 'preferred', but we heard local people tell us that they had concerns about the visual impact of our plans, asking us to consider 'undergrounding', and wanting to understand more about the effects on the communities the route passes through.
We anticipate that our next round of consultation will be in early 2024, ahead of submitting an application for a development of national significance in 2025.
Question: On the Green GEN website it says all feedback will be carefully considered along with reports from environmental and technical surveys – are these new environmental and technical surveys or ones that informed the preferred route in the first place?
Answer: To develop the proposed route, we carried out studies and assessments using desk-based data, site visits and analysis by the project team. Throughout 2023 we will be completing a number of new, more detailed environmental and technical surveys and site visits, taking into account the new information we gather about ecology, landscape and views and ground conditions. The findings of these will contribute to the evolution of our proposals, and be shared with the local community in future rounds of consultation.
Question: The website says Green GEN will then develop a detailed design and alignment – when will the public get a chance to see this design and alignment?
Answer: We will be reviewing feedback and also be talking to environmental stakeholders to take their advice. This will result in a detailed design and alignment – including potential positions of pylons – as well as information on technology choice, access routes and 'lay down' areas during construction.
It will take us several months to develop the detailed design and alignment. This will form part of our next round of public consultation and engagement, which we expect to be in early 2024.
Question: Green GEN says an environmental impact assessment will then take place. Is this assessment looking just at the detailed design and alignment, or a shortlist of options?
Answer: We expect that the environmental impact assessment will be carried out on the detailed design and alignment.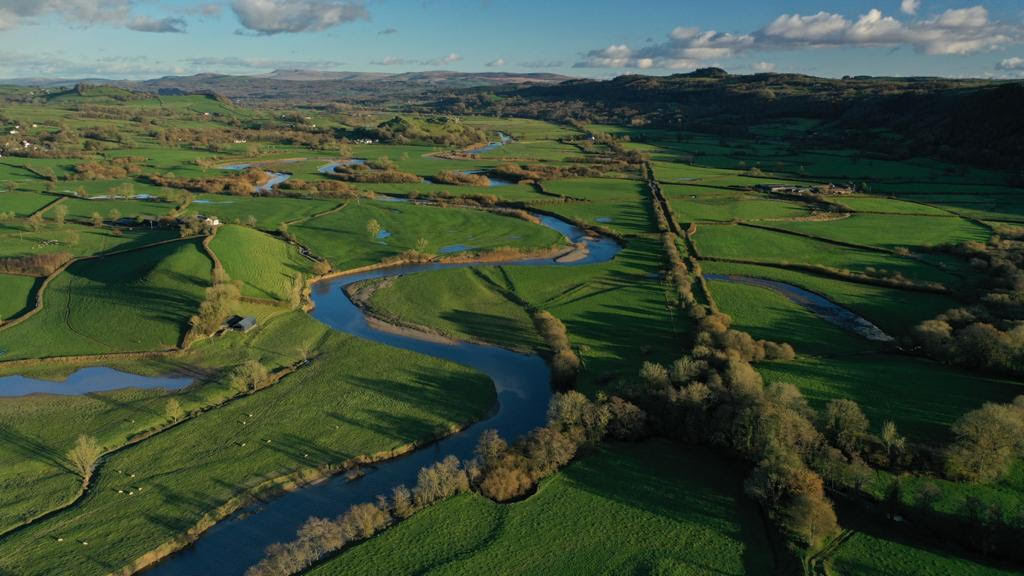 Question: What sort of things will the environmental impact assessment consider, and will it include potential negative effects on tourism?
Answer: We will be talking to planning and environment decisions Wales in the summer about the scope of the assessment. We expect it will include a range of chapters, including landscape and visual impact, cultural heritage, ecology, construction and operation impacts, flooding, health and a socio-economic assessment which will consider any potential impact on tourism.
Electrical infrastructure like pylons and substations feature in many areas in England and Wales where the landscape, agriculture and tourism are thriving parts of the local economy. In developing the assessment we will continue to engage with specialist stakeholders.
Question: What evidence is there that underground cables are seven to 10 times more expensive than overhead power lines, and that overhead power lines have significantly less impact on ecology and biodiversity?
Answer: This is based on an industry standard cost, which will be updated in the coming months as more information on the potential route becomes available. However, we are committed to keeping our impact on local communities to a minimum, and as we evolve the design and routing of the project, we are also speaking to contractors and other companies to explore innovative technical options – including ways of installing cables underground that may be cheaper than traditional methods.
Question: The Green GEN website says the community benefit fund is £7,500 per megawatt of installed capacity for new energy parks, but in another section it says £7,500 per megawatt of energy generated. Installed capacity and energy generated are two different things, so which one is correct?
Answer: Our community benefit fund is £7,500 per megawatt of installed capacity a year for each Bute Energy project that connects to the Green GEN Towy Usk project. This will be accessible for communities near the Energy schemes and communities along the grid line, and could mean a pot of around £4 million a year that local organisations, charities, and community groups can access.
We are also working with local education, training, and employability providers to create employment pathways to enter the renewable energy industry.  The Bute Energy and Green GEN Cymru portfolio has the potential to support up to 6,500 jobs during construction and up to 150 skilled long-term jobs during operation across Wales.
Question: The Green GEN website says other renewable energy projects would be able to connect to the Towy Usk overhead line – how much extra capacity would it have?
Answer: We are in the process of planning the Nant Mithil Energy Park, which could generate up to 237 megawatt of clean energy. We are also in the early assessment and feasibility stage of a number of other Bute energy schemes that could also connect into Green GEN Towy Usk.
When this assessment and feasibility work is complete, we will be able to share information on our proposals and begin engagement with the local community. We currently do not expect this to be before autumn, 2023, but we will keep local people updated. Each of these projects will go through full public consultation ahead of the submission of an application to the Welsh Government.
As we are at an early assessment and feasibility stage and yet to confirm the final design of Green GEN Towy Usk it is not possible to say exactly how much extra capacity will be available.
Question: How important are new power lines and distribution infrastructure for Wales?
Answer: New grid infrastructure is essential if Wales is to transition to clean, green energy. Over the next two decades, Welsh electricity demand is projected to at least double. Today, renewables generate just over half of our electricity in Wales, but by 2050 this would be the equivalent of just 20% of Welsh electricity demand.
There is endless potential for renewable energy in Wales, particularly from the wind that blows across our hills and mountains. But having renewable energy potential without a suitable electricity grid is like having a train, without the track for it to travel on. The energy is stuck in our windy areas and we need to get it to our homes, businesses, hospitals and schools.
What other organisations say
The Llanarthne Area Community Pylon Group said:  "Pylons would be devastating for the visual landscape, heritage, ecology, tourist economy and the very identity of the Towy Valley. Decarbonising energy and upgrading the grid could be done sustainably by adhering to planning policy and putting the cables underground. Choosing to use overhead lines and pylons is putting private profit before people and place.  We're urging Green GEN Cymru to amend their plan."
Carmarthenshire Council said: "We are committed to mitigating the impacts of the climate change and are in principle supportive of mitigation measures that follow sustainable development principles for the benefit of our communities.
"But the council opposes Green Gen's plans for the use of pylons and overhead lines along the Towy Valley and would propose that the power lines are laid underground. The Towy Valley holds a special place in the hearts of thousands of people living and working within Carmarthenshire and we wish to protect, preserve and enhance the outstanding beauty and features of the landscape, its biodiversity and its economy based directly and indirectly on agriculture and tourism."
The Welsh Government said: "Updating Wales' grid is essential if we are to have an energy system fit for purpose in the long term. Our planning policy states that wherever possible lines should be laid underground."