A GROUP of headteachers, teachers and governors will be cycling 100 miles in a single day to raise money to allow children to attend the Carmarthenshire Eisteddfod.
On May 7, the wonderful group of nine will take on the bumpy landscape of Carmarthenshire and visit nine castles on their journey.
They will be cycling around the following castles:
Carreg Cennen
Llanymddyfri
Dinefwr
Dryslwyn
Caerfyrddin
Llansteffan
Cydweli
Casllwchwr
Yr Hendy
The group aims to raise money for the 2023 Carmarthenshire Urdd Eisteddfod which will take place in Llandovery between May 29 and June 2.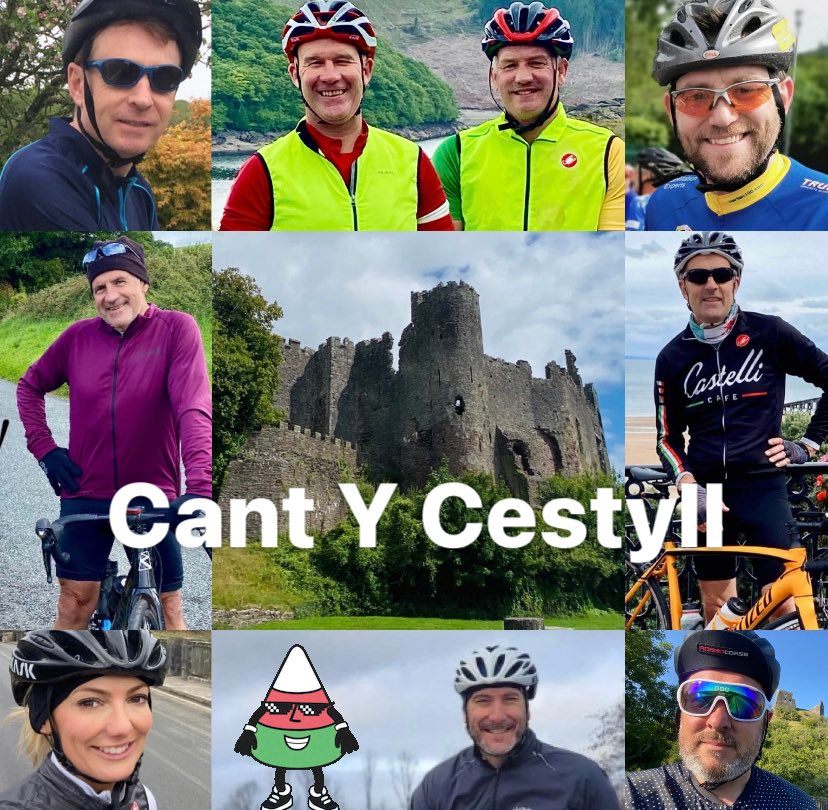 The cost of living crisis means that some children are unable to attend the event. The Urdd provides a range of fantastic opportunities and experiences for all children and young people to enjoy, regardless of their background.
The Eisteddfod is able to run each year thanks to donations from local businesses and communities.
The money raised by the group will help fund the Eisteddfod and will allow many children around Carmarthenshire and surrounding areas to attend the event. 
The amazing people taking part in this challenge are:
Steffan Griffiths – Headteacher at Ysgol Gynradd Nantgaredig
Wyn Hinds – Governor at Ysgol Gynradd Nantgaredig
Eirian Davies – Deputy Headteacher at Ysgol Bro Dinefwr
Owain Mainwaring – Teacher at Ysgol Bro Dinefwr
Nicky Abraham – Governor at Ysgol Bro Dinefwr and Lecturer at Coleg Sir Gar
Gareth Jones – Headteacher at Ysgol Llanybydder
Marc Tiplady – Teacher at Ysgol Y Dderwen
Emyr Davies – headteacher at Ysgol Griffith Jones
Philip McGuire – General Cycling Legend
Steffan Griffiths, the Headteacher at Ysgol Gynradd Nantgaredig said that the Eisteddfod is "not local very often. Over the years, we've had to travel to attend The Urdd. It's nice to have it in Carmarthenshire."

He started discussing the idea of cycling to raise money before Christmas with another teacher from Carmarthenshire that he regularly cycles with.
They agreed that cycling 100 miles would not only help raise money for the Eisteddfod, but would bring awareness to Carmarthenshire as a whole. By cycling all around the county, they can showcase the beautiful coastline and the stunning mountains and scenery.
The public are also able to join the group on their cycle to raise money. Steffan said others can join them for any length of the journey as they'd like.
The Urdd Eisteddfod is an annual Welsh-language youth festival of literature, music and performing arts organised by Urdd Gobaith Cymru. It attracts around 90,000 visitors each year.
This will be the eighth time that Carmarthenshire has hosted the event. It first visited Carmarthenshire in 1935. Its most recent visits include Eisteddfod Sir Gâr in 2007 and Eisteddfod Cwm Gwendraeth in 1989.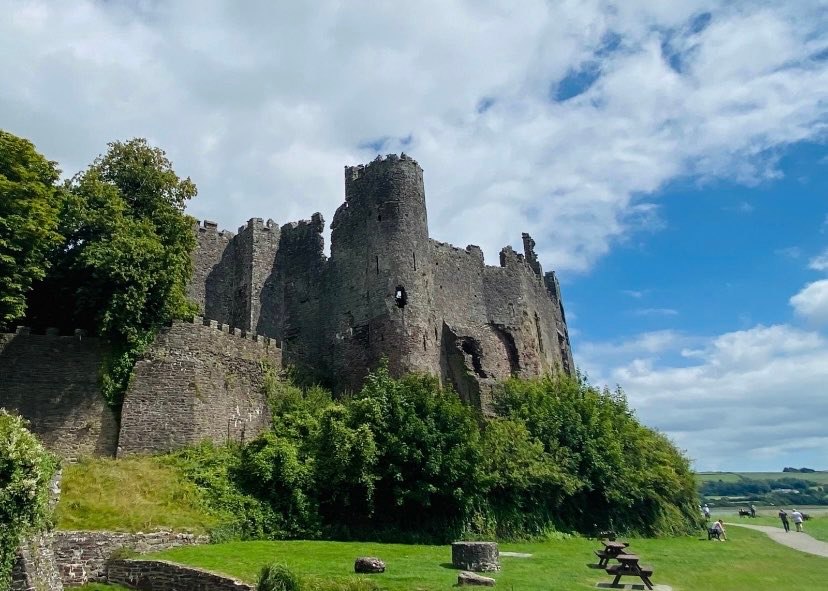 The 1,800 seater Pavilion is the home of the competitions and is very much the hub of the Eisteddfod.
Surrounding the Pavilion, on the 'Maes', you will find hundreds of colourful stalls offering a range of activities for all the family – from biking, climbing and sport sessions to a fun fair, live bands and children's shows with some well-known TV characters. It is a great family day out.
The group hopes that if 'a lot of people can sponsor a little' then they can reach their target of £2000.
To help raise funds for children to attend The Urdd, you can donate at https://www.justgiving.com/crowdfunding/eisteddfodsirgar2023?utm_term=k6QewN9AP