Llandeilo Town Council hosted their Mayor's Civic Dinner on Friday, May 26 in the Cawdor, which raised money for two local charities.
Mayor Christoph Fischer chose the Food Hub Llandeilo and Sunflowers Wales to be the honoured charities at the event.
He chose the Food Hub as he was involved in the set-up during the pandemic and has witnessed firsthand how much it is needed.
Christoph also feels solidarity with Ukraine. Sunflowers Wales are a local group that sends bandages and first aid to the frontline. Sunflowers Wales is composed of Ukrainians who live in the UK.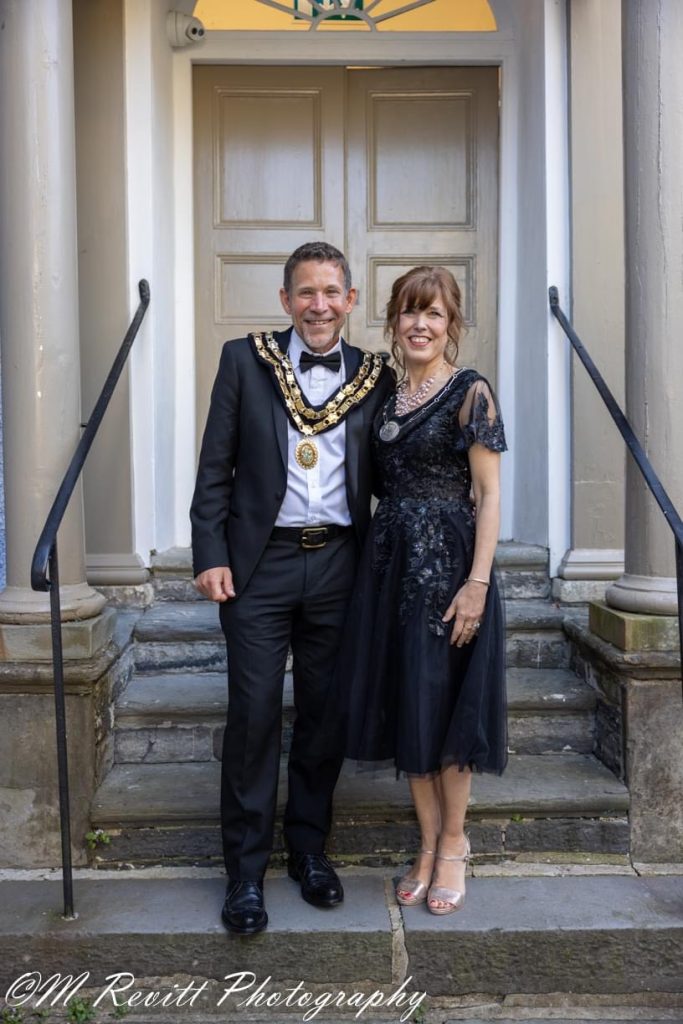 Part of the ticket price for the event will go to the charities and a raffle was also held to raise money.
Approximately £2000 was raised at the event for the charities.
William Bryan Jones from the Gwili cafe – which collects Food Hub donations – addressed the 117 guests, and Sunflower Wales provided entertainment in the form of Ukrainian folk dances.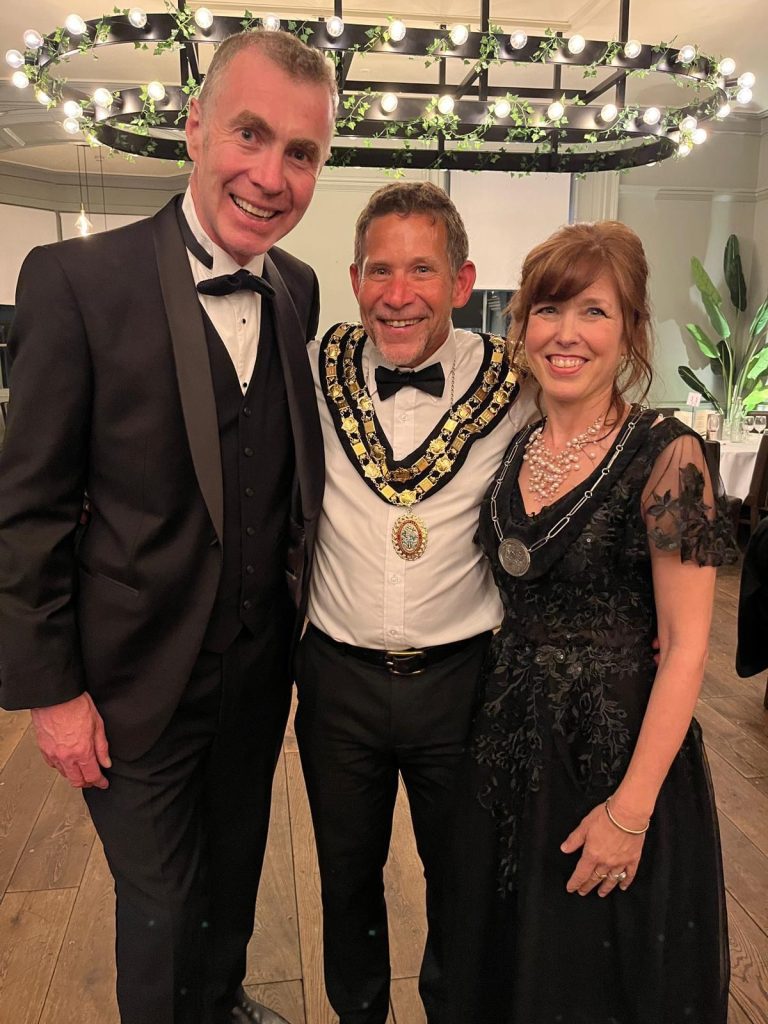 Local artist, Kate Glanville, was co-opted onto the town council and was sworn in as this coming year's Mayoress.

She was sworn in shortly before the annual general meeting in the presence of outgoing Mayor, Gordon Kilby. 
Charlotte Morgan, a hard worker who has thrown herself fully into council work and several sub-committees, was elected deputy mayor.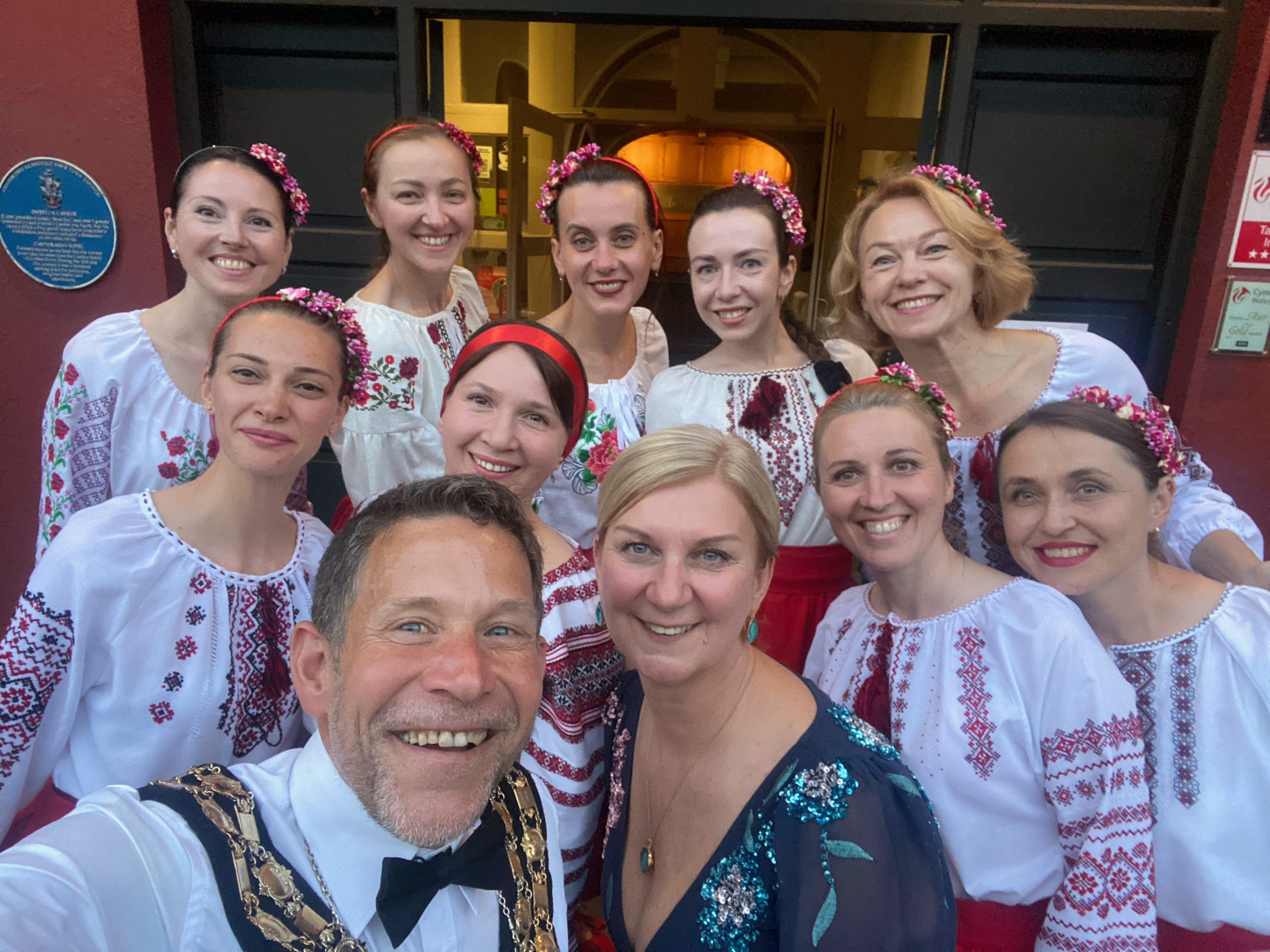 The mayor said: "A new council year with plenty of new enthusiastic councillors, There is an air of can do and an openness now that will help us in the year ahead. A lot to look forward to – lots to do with a fantastic team.
"My mission this year is to reach out to the forgotten parts of Llandeilo and give them the support and recognition they deserve.

"Accessibility, our youth and social issues are as much on my mind as our town's tourism and image."