TWO STALLS in Swansea Market now have supplies of the green bags and food bin bags that can be collected for free by city centre shoppers.
Homeware supplies store Market Spares and coffee shop Storm in a Teacup are already handing out hundreds of the bags every week.
They join other locations around the city offering a similar service, including council offices, neighbourhood shops, post offices, libraries and recycling centres.
Wayne Holmes, of Market Spares, said: "We thought this'd be a great idea, especially helpful for those who enjoy shopping in the market. A lot of people are now collecting the rolls of bags from us – they find it really easy."
Ian Curtis, of Storm in a Teacup, said: "People appreciate us stocking the recycling bags – our new service is proving to be really popular with customers and the council regularly tops up our supplies."
Council cabinet member and joint deputy leader David Hopkins said: "This new service makes the market even more popular; its Market Garden meeting and eating area is another successful recent innovation."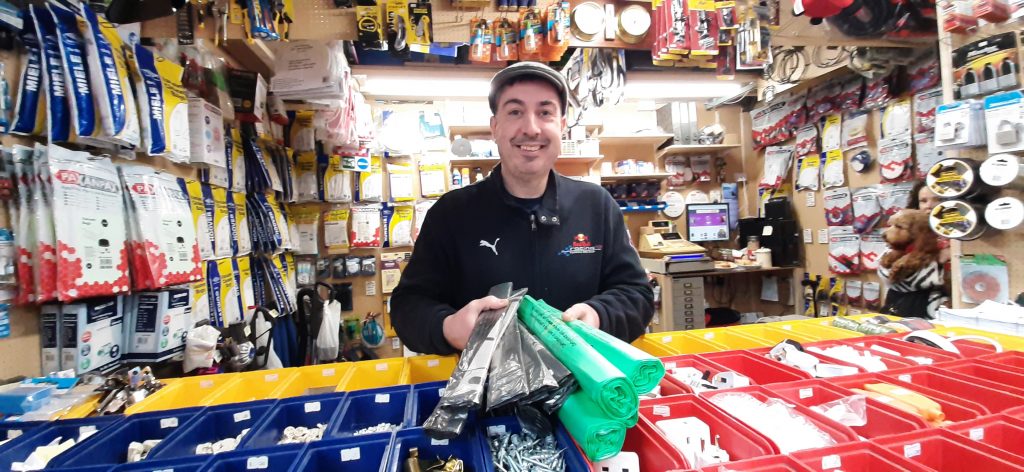 Fellow cabinet member Cyril Anderson said: "I thank the market traders who've become stockists of our recycling bags – it's a great public service, helping to make recycling as accessible as possible to all.
"We want to make it as easy to recycle as possible. To help make sure people always have enough bags they're available from a number of places across our area.
"I wish everyone a happy new year."
The bags are taken home by householders, filled with unwanted paper, tins and glass then picked up by council recycling staff in a well-established programme of weekly kerbside collections. Over the holiday period, there are some changes to kerbside collection days.
Swansea Market is open throughout the year.